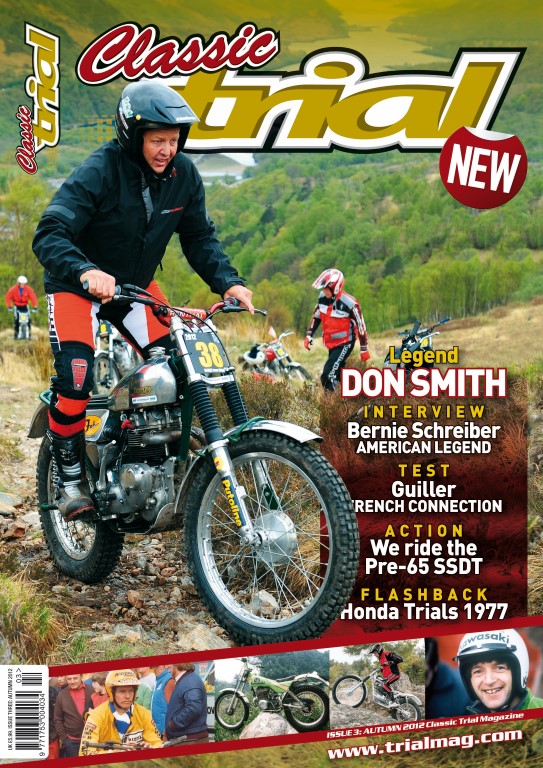 Last year's Reeth Three Day Trial sponsored by Trial Magazine was, as always, a very good social occasion, never mind the trial, but the biggest problems come when Trial Magazine editor John Hulme and test rider Nick Shield have a few beers! The result in 2009 was Nick riding in the Scottish Six Days Trial on a different machine every day over the six days, and in 2011 John suggested Nick ride in the 2012 Pre-65 STDT.
Words and Pictures: Nick and Jonny
Nick Shield put his entry into the ballot and was a very happy chap when he found he had got a ride in this prestigious event. He has the good fortune to be friends with his wife Diane's old school classmate Andrew Bingley, who happens to own a very nice Faber-framed Triumph 500cc Twin.
After a couple of local outings to get used to the machine it was time for the trial. On the opening day and despite a few hair-raising experiences with a sticking throttle cable Nick parted with only four marks which included a superb clean ride on the famous Pipeline section.
After a soak in the bath on the Friday night to ease the aches and pains from the opening day it was a more confident Nick who set off in the cool but sunny conditions on day two. With some more inspired riding he once again parted with another four marks to come home as Best Newcomer in a fantastic tenth place overall.
Nick Shield: "That was the most fun I have had on a trials machine in years. The hazards are quite tricky and the Triumph quite a heavy machine to ride but the experience is one I will never forget. I would like to thank 'Bing' for the use of the machine and ask him what the chances are of borrowing it again to modify it for John to ride in the Classic Manx Grand Prix – put that in your pipe and smoke it Mr Hulme!"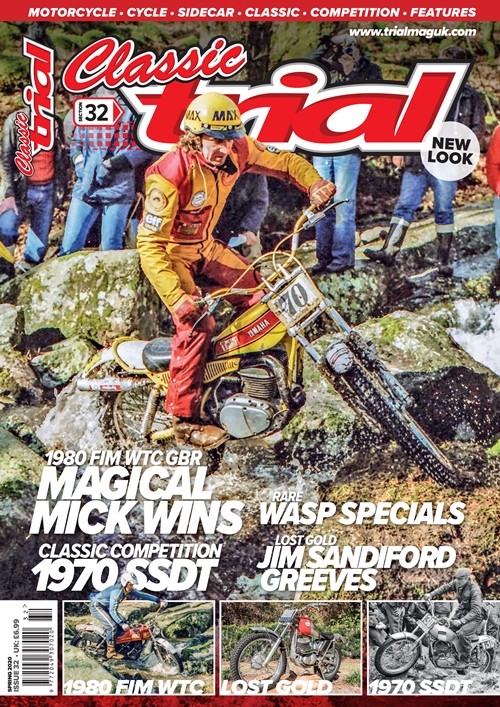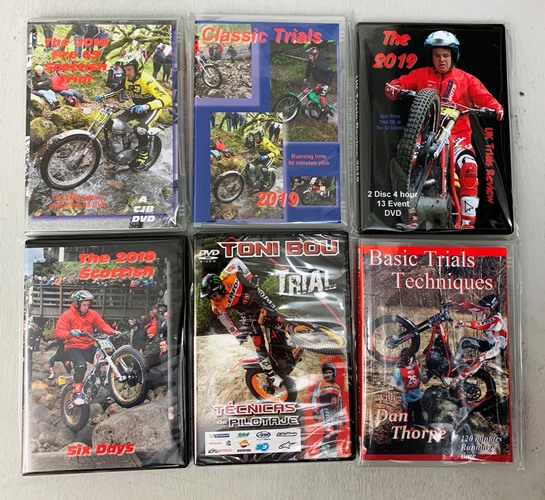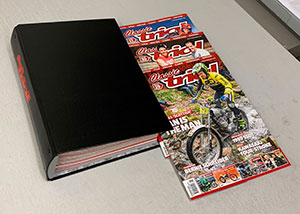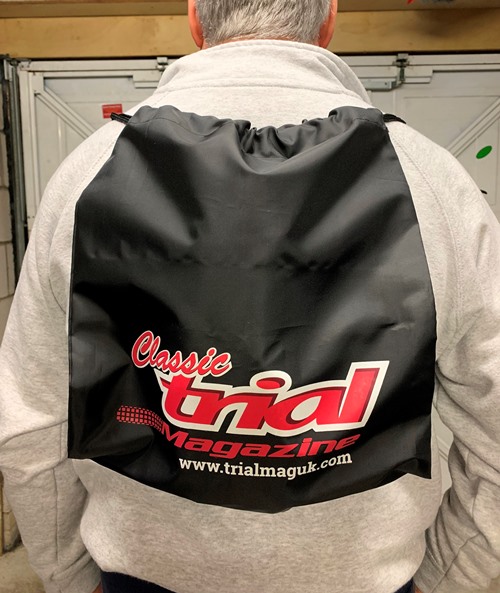 Order Classic Trial Magazine: www.trialmaguk.com along with all your trials DVD's and Books from our collection.