Get a quick overview of the 2015 International Dirt Bike Show by checking out the opening day video.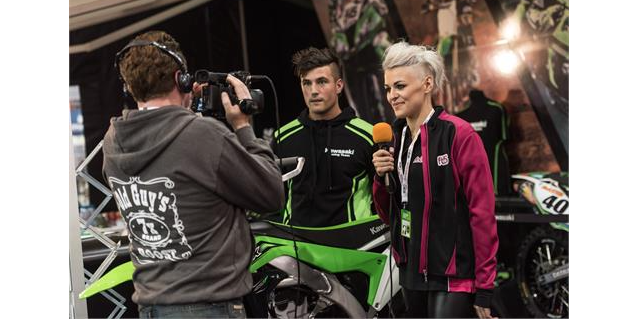 Click the MULTIMEDIA tab and, if you haven't already made your 2015 visit Stoneleigh Park, there's still loads of time to make the trip and plenty of live action to watch, have a go activities to try, bikes and bling to drool over and bargains to be made.
The Show runs right up until 5.30pm today, Saturday 31st October and reopens at 9.30am tomorrow the 1st of November 2015. Adult admission is £16, youths and over 60s are £8 and children aged 10 and under go free.
Visit www.dirtbikeshow.co.uk for the latest updates or visit the Show's Facebook page /dirtbikeshow
See you at the Show!