ON TEST   125cc SCORPA – SHERCO – BETA – GAS GAS
 YOUNG PRETENDERS
"Why on earth would you want to buy a 125cc trials machine?" A fair question in anybody's eyes, as surely these machines are for schoolboys and young pretenders learning the trade even at world championship level. For most men it's a 'macho' thing, "I need at least a 250cc for the trials I ride in, maybe a bigger capacity machine for the odd national event", but remember the majority of trials riders only ride in club and centre events, so once again why not a 125cc? The machines on test, the 125cc Beta, Gas Gas, Scorpa and Sherco are all current 2011 models and have all proven their own worth; yes the Scorpa is quite a new model but it uses the tried and tested Sherco power plant. To test the machines we used resident Trial Magazine test rider Phil Disney and his sidekick Dan Clarke. Both these riders have 290cc Betas and ride at National level, having achieved much success in the sport over the years. A new addition to the Trial Magazine team is Janice Proctor. She has returned to the sport after a break of many years and currently rides a 250cc Gas Gas. Yours truly came along to sample the machines having tested the entire range of 250cc models available in the last issue of the magazine. The findings from the team were quite amazing to say the least, but remember this is not a comparison and each machine was marked on its individual merits. We marked them out of a total of a winning ten; read on to find out more.
On Test: 125 Beta – Gas Gas – Scorpa – Sherco
 5 Minutes With: MTB Champion Steve Peat
 Interview: Jean Pierre Goy
 Clothing: Get Your Kit On
 Classic Test: Prototype Yamaha
 Legend: Spain's Lluis Gallach
 Cycle Test: Koxx
Competition: British Championship
 Cycle 5 Minutes With: Jack Carthy
 Remember When: 1981 SSDT
Yes we all have the 'Need to Read' in the current Covid 19 lockdown.
Go along to the black drop-down toolbar on www.trialmaguk.com
Click on Back Issues and the toolbar will drop down. Select which country zone you are and order, it's easy to pay with Paypal.
Find out what we have in stock by visiting: www.trialmaguk.com
If you value your collection and want to keep it together and protect it we also have the solid Back 'Binders' in stock, magazines not included, that should keep you busy – #enjoy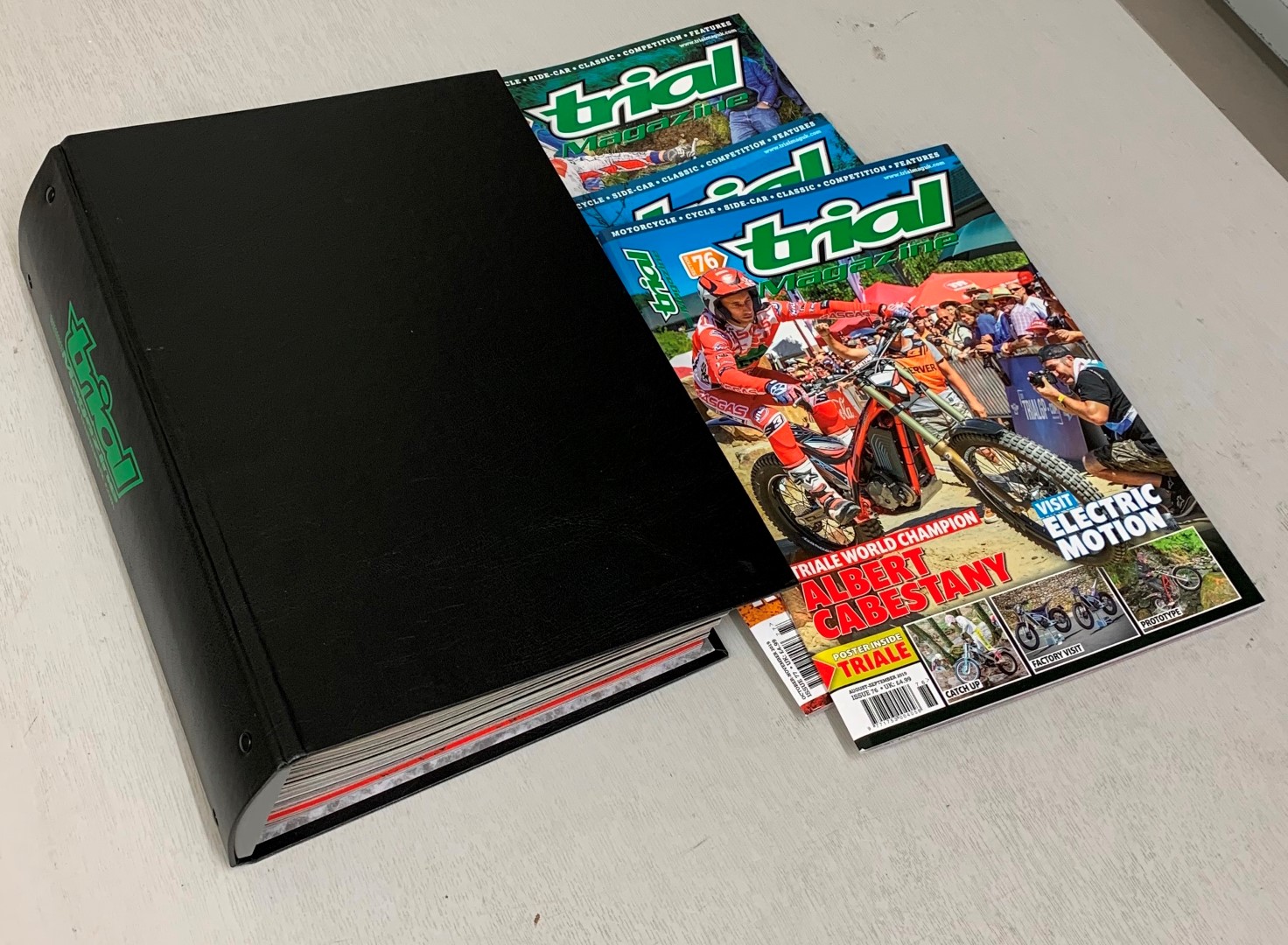 Order your 'Binders' at: www.trialmaguk.com
We are following and respecting the government guidelines and are still able to post out orders, these will go out on Mondays and Fridays. If you have any questions over the Trial Magazine or Classic Trial Magazine orders for Subscriptions, Back Copies, Binders or other products we sell then please e/mail us at: england@trialmag.com
Trial Magazine – Classic Trial Magazine – Have You Subscribed Yet?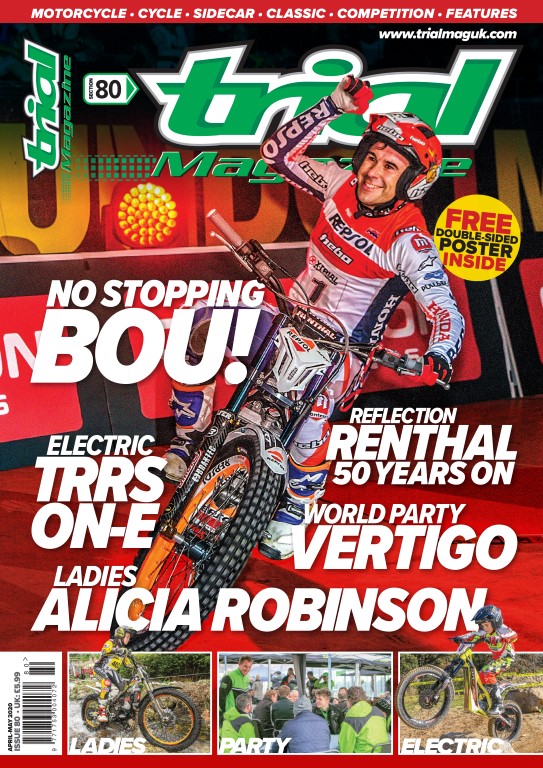 Issue 80 Trial Magazine #trialmaguk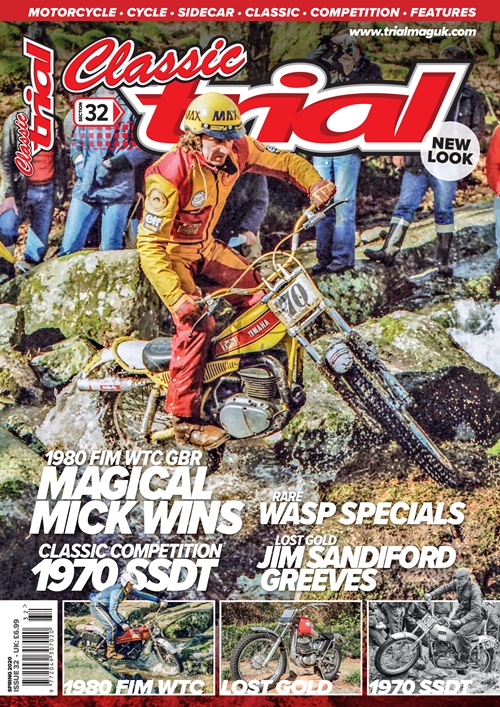 Issue 32 Classic Trial Magazine #trialmaguk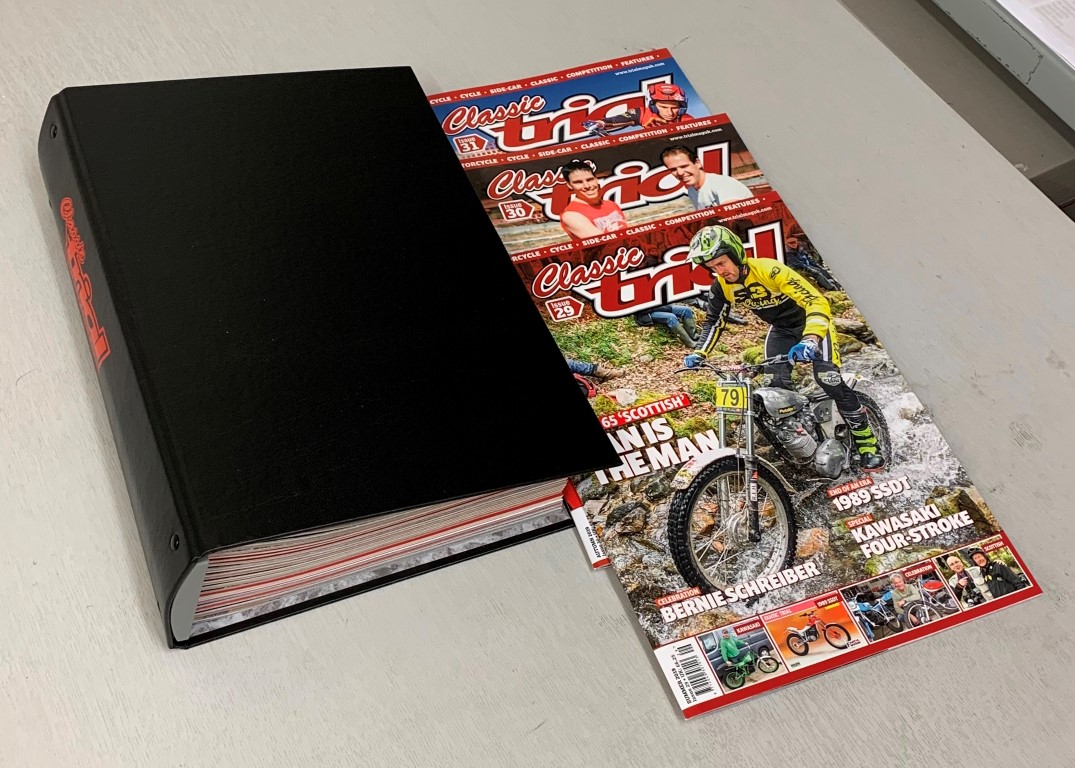 Order your 'Binders' at: www.trialmaguk.com
We are waiting to send you out this 'Free' S3 Products Neck Warmer with all new subscriptions to Trial Magazine and Classic Trial Magazine – Whilst stocks last.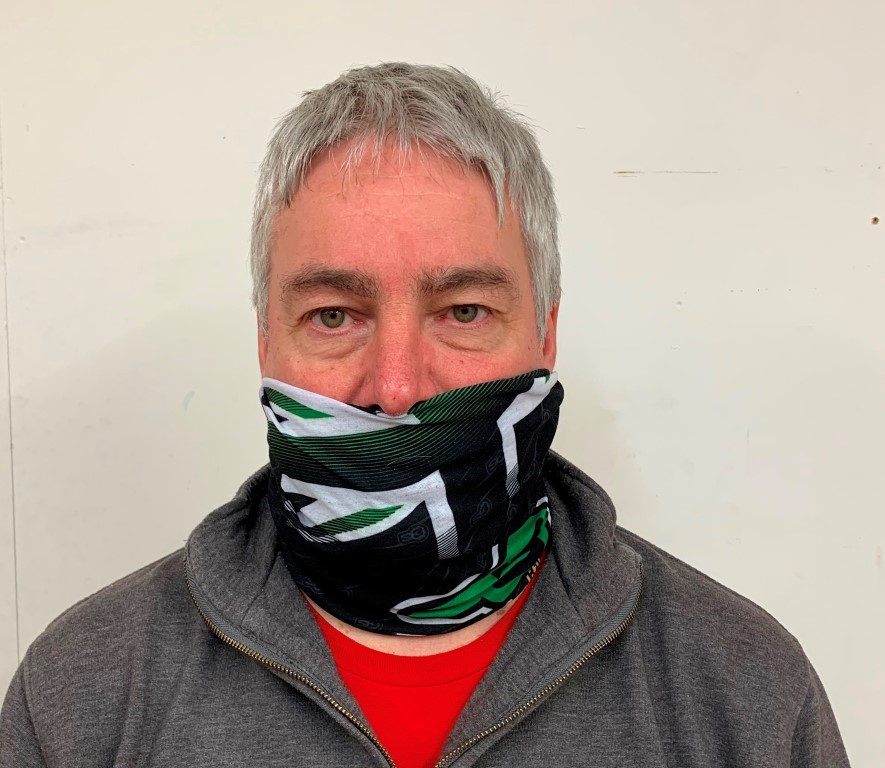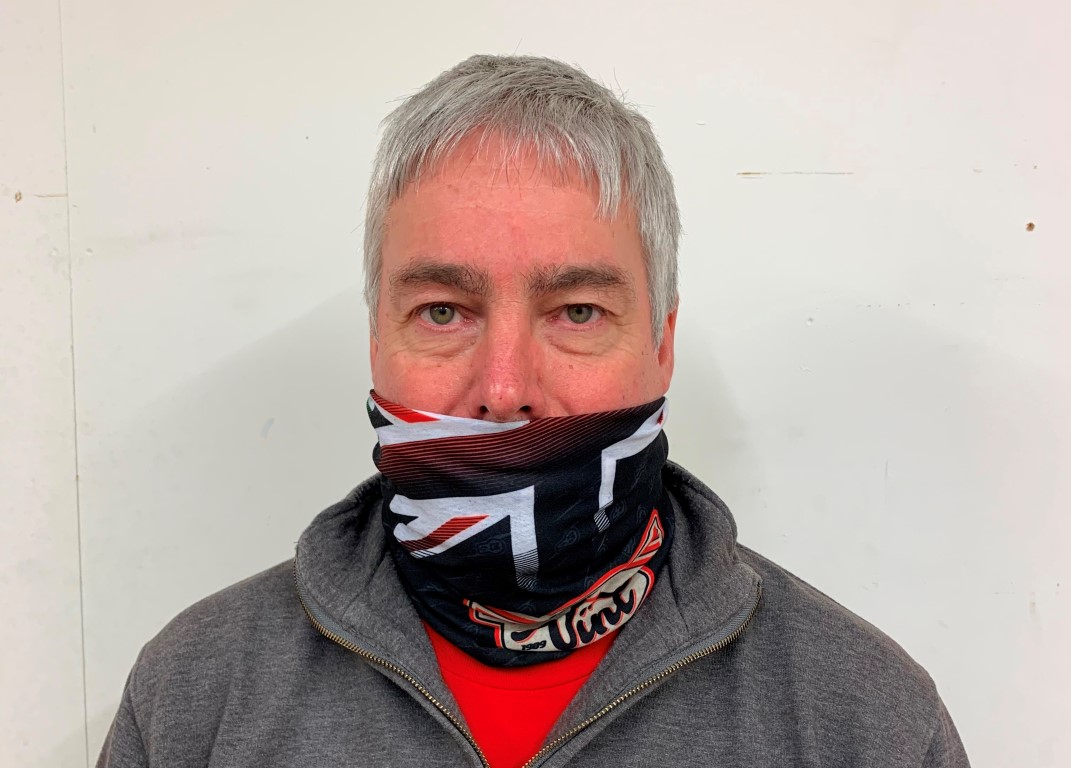 It's a cloth double sided neck warmer to cater for both the Trial and Classic Trial rider.