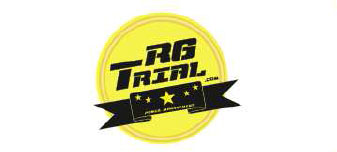 Surprise pour ce troisième GP de la saison avec la victoire d'Adam Raga qui devance Jaime Busto et le multi-champion Toni Bou. Eddie Karlsson du RG TRIAL Team a réalisé de beaux passages par exemple dans les zones 4, 6 et 12 mais a également subit plusieurs échecs notamment dans l'infranchissable et ultime zone 15 !
Eddie: ''I am really happy with the team and the work around the race. The result was not what we hope for. But we will work on it. Big thanks to the sponsors and the team for best support. ''.
Rudi: 'Eddie can again make one better ranking. At each race one place better and I hope at the next race he can make a bigger step to be in the best 10. Congratulation to him to fight in all sections. Thanks to Steven, Dani and Magnus for the perfect job all the week-end''.