"Hi All,
I'm sending this email to everyone i can think of in the trials fraternity to try to assist in the recovery of our four trials bikes stolen early hours of Thursday morning 15/10/15.
Van moved back from garage door, door opened and all bikes and kit, tools wheels everything taken.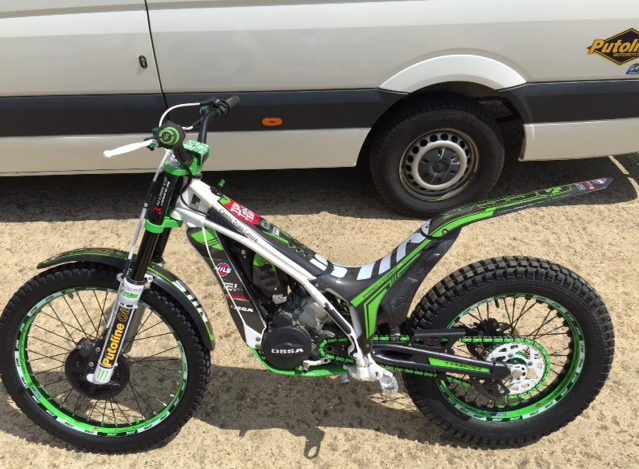 The bikes are: ..
2014 Ossa 300i, white frame, Nils Oil sticker kit, Jitsie green hubs, alloy flywheel cover. Frame num, UCNTT30A9E0000092
2013 Standard Ossa, 280i black frame, green plastics, broken chain tensioner, and no pin in rear brake pad caliper. Jitsie stickers on forks, small rocker switch on left bar for starting. Front brake caliper/master cylinder off bike.
2011 Beta Evo Black frame/White plastics, Bosi full exhaust and red factory clamps. Frame num, ZD3T60100A0201442
2013 Sherco st300, Standard apart from Ohlins rear shock and titanium front pipe.
Any help or info would be appreciated.
I have attached a pic of Ossa as this is very noticeable.
If anyone attempts to sell these bikes or asks for any advice, parts etc  could you contact me please?
Thanks for taking time to read this, we are in the Leicester area."
Regards Ian Margetts
Ian: 0771 405 8986