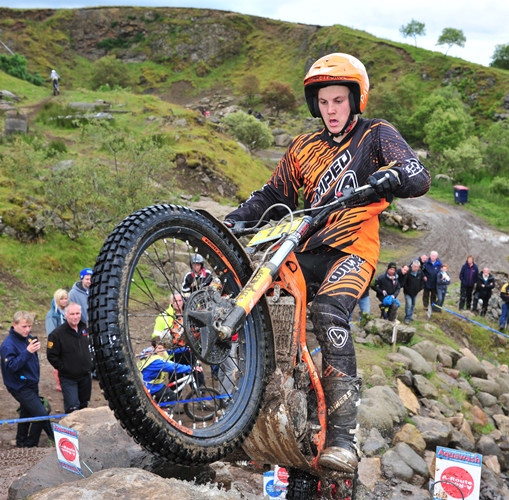 This weekend the excellent Bob McGregor Trials Academy, Glasgow hosted round 7 & 8 of the British Trial Championship, the weather varied over the Two day event with sunshine and heavy rain making the sections very interesting to say the least.
Day 1
The morning started dry and stayed that way for most off lap one before showers came in later to make things more exiting. Jorge Casales set the pace from the start and to be fare gave the British lads a lesson on riding a trials bike taking an easy win, James Dabill finished second taking the British Championship title for 2015 on his Vertigo, congratulations on a job well done. Team rider Billy Bolt Scorpa rode very confidently each lap to finish in an excellent third place just two marks behind Dibs, Sean Doyle scored the final championship point in fifteenth place. Gary MacDonald competed in the Expert class on a no point's basis finishing first 16 points ahead of championship leader Dan Thorpe, Craig Houston was fourteenth and team mate Andy Anderson was fifteenth.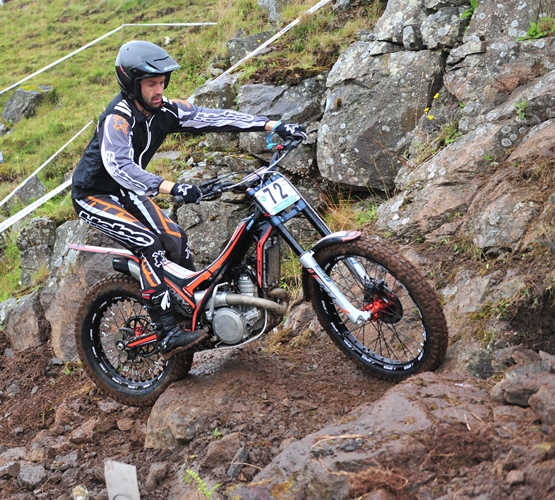 Day 2
Again the weather played a big part in things, sunshine then rain making the sections changeable and very slippery, Dibs got the win today as Jorge took second followed by Ross Dandy on the last podium step. Billy Bolt finished 9th and never really got on the pace with flashes of brilliance followed by to many mistakes to challenge the top guys, he is hurting from this so i am sure he will be back on it in Guisborough the final round of the championship. Sean Doyle again finished fifteenth but as he says need to get fitter for a challenging event like this. Gary Mac was fourth today again on a no points basis, Craig Huston and Andy Adamson finished outside the points in sixteenth and twenty second but enjoyed there crack at event.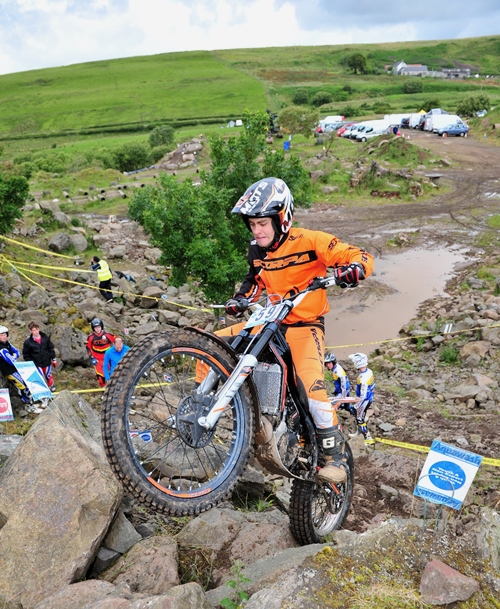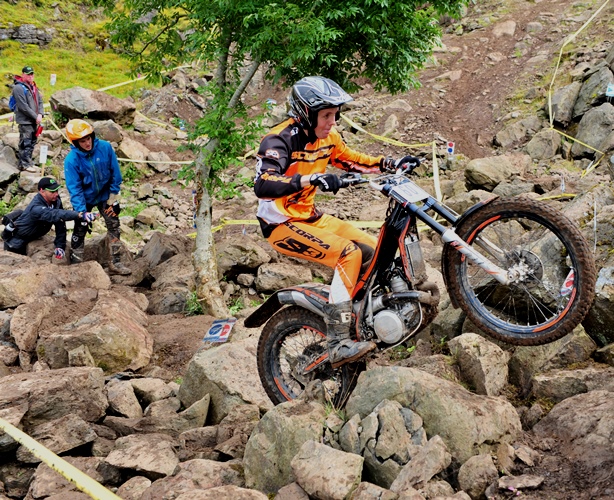 Finally i think that the club made a big effort to put on the best trial to date of 2015. Sandy Mac got the sections just right also making some new sections for day two to keep the riders on their toes!! (Well done mucker)
Cheers Birk's
BirkettmotosportUKltd Tel.01229-716806
Picture Credits: Trials Media