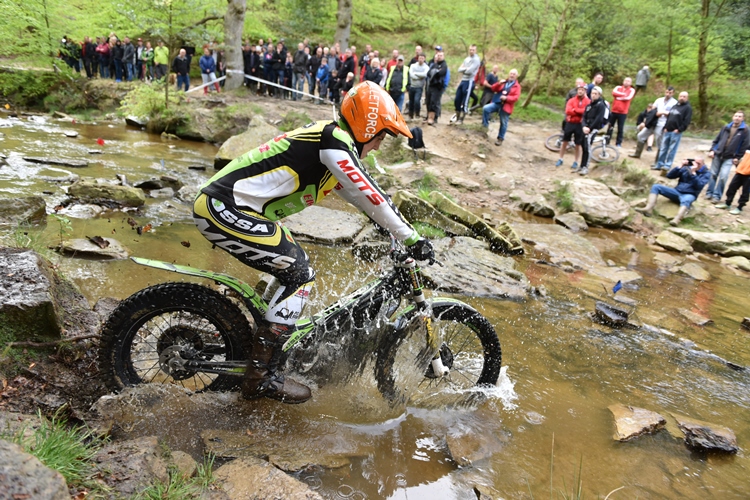 Sunny weather greeted the riders on Sunday Morning at Harwood Dale near Scarborough for round six off the British Trial Championship.
It was another good weekend for Billy the Bolt  who followed up his good result off fourth place at the last round with a solid third place this weekend, Billy started well and was leading the event on lap one up to the last section were he made a slack mistake by stopping before the last rock step to regain balance, although he cleaned the section the observer gave him a five mark penalty for the pause, this was a correct decision in my eyes and he was consistent with all other riders who did the same thing all day.
The bogey section for Billy was no four, as he could not get to grips with it after a wobbly clean on the first lap he struggled with a 5 on lap two and a scrappy 3 on the last lap  this section cost him second place in the overall result.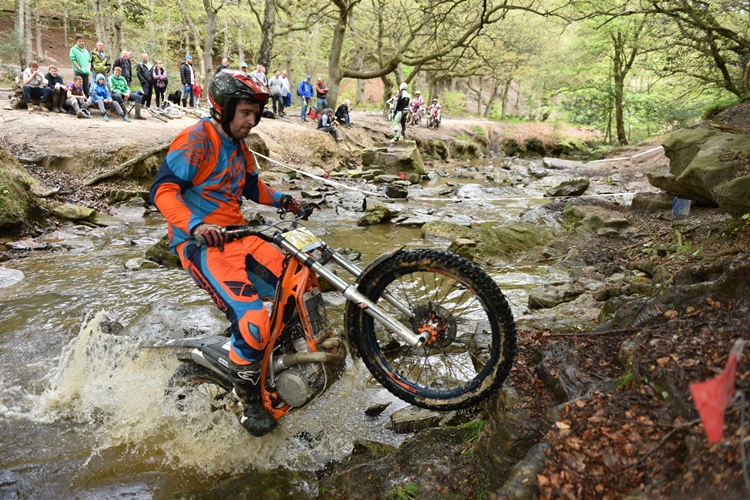 Our Southern Ireland rider Shaun Doyle never got on the pace till the last lap, if he could have strung three laps in like the last he would have taken home some good points, but as they say if only !!
Good luck next time Sean.
Thanks to our sponsors
Thanks also to the Scarborough club for a well run and organized event,
Birk's
BirkettmotosportUKltd Tel.01229-716806
Picture Credit: Trials Media