Birkettmotosport had an excellent 2015 Scottish Six Day with both Scorpa and Ossa machines working perfectly all week giving a 100 % start to finish result.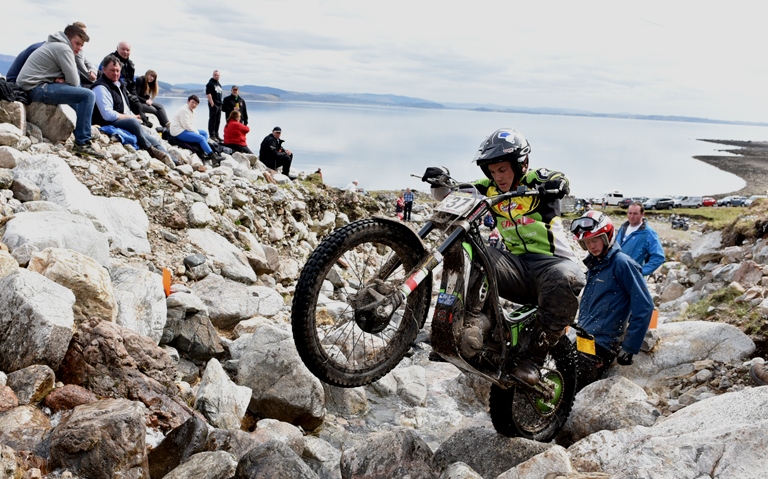 Thanks to Duncan Wood for keeping the riders going with parts, Davy Bolt for the spannering and wiping everyone's backside through the week. Also thanks to Stephen Dixon and Richard Gaskell for transporting parts, tyres, equipment, to and from the event and also putting in great riding results with Special first class awards.
Irish connection rider Sean Doyle rode through the pain barrier after coming out second best to a Scottish Boulder on the Moor, hope the eye and head are feeling better Sean. Scottish Starlets Andy Adamson, and Craig Houston for sterling performances throughout the week and new ladies team member Jess Bown doing her first Scottish and completing the event but unfortunately out of time on the tight time Tuesday run, (Jess next year you will know what's coming, well done girl!).
Awesome result from Billy the Bolt, collecting the Best Newcomer award and also best up to 200cc cup after a week long battle with his great rival and friend Jack Price. These two boys are the future stars and were great to watch all week.
Roll on 2016! 'Birk's'
Picture Credit: Trials Media