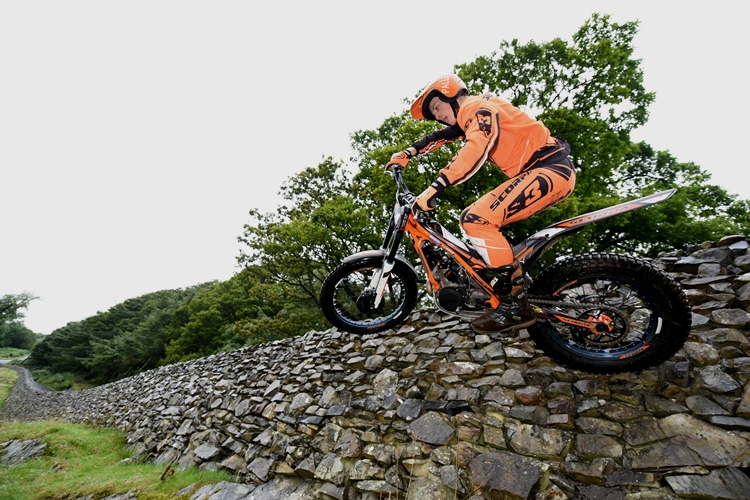 "We all enjoy our sports disciplines and I consider my job a privilege to have as its trials and that's what I am 100% – Billy Bolt Professional Trials Rider"
 Article: Trial Magazine – John Hulme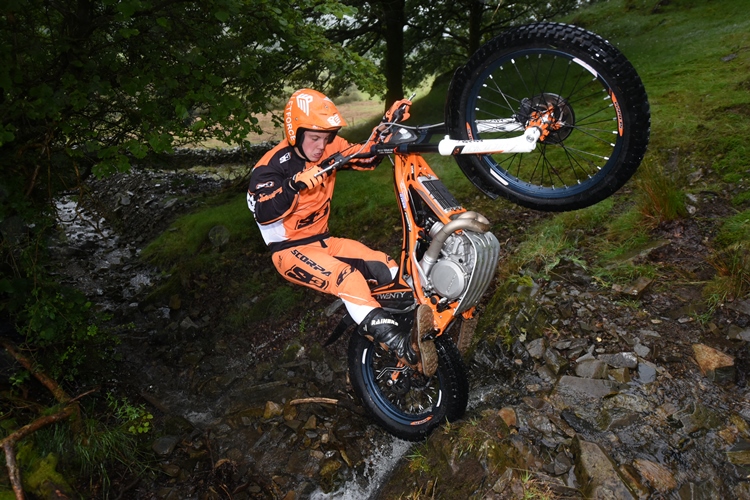 You never know what to expect when testing a new trials machine, but my day spent with Billy Bolt confirmed one thing – he can certainly ride a trials motorcycle – Is he safe?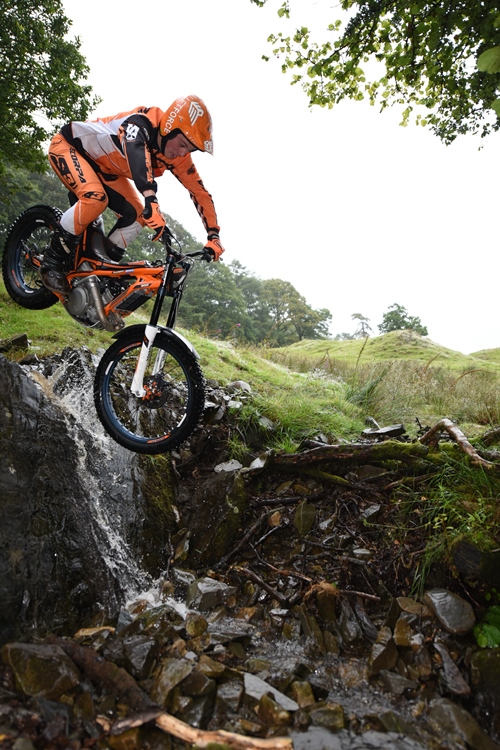 Billy: "Of course I am safe, just a little radical at times. My problem is staying on line. I sometimes focus my concentration just on the more difficult parts of a hazard and do not concentrate enough to stay on line. Once I can tune in more I am sure the style and technique will become cleaner".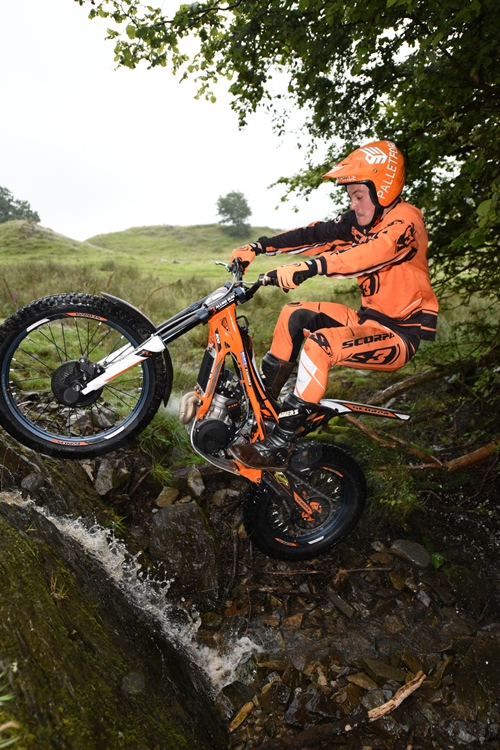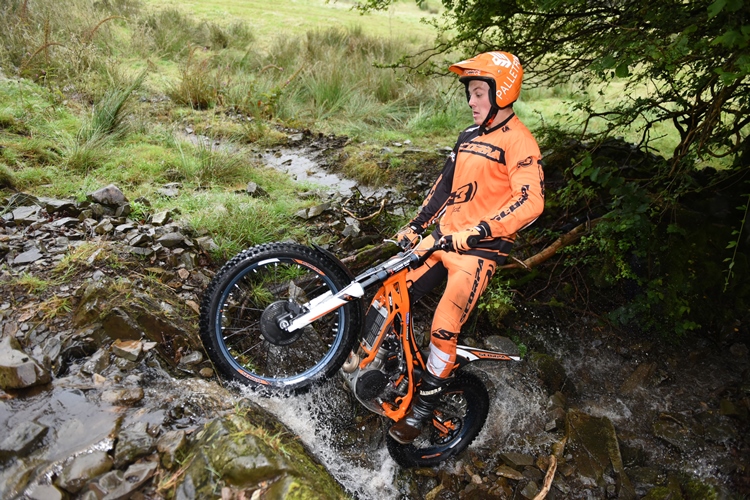 It was a difficult start to the year
"Yes it was to say the least as Nigel Birkett and myself had focussed the year around riding the Ossa in the WTC, BTC, SSDT and the Scott (Nigel Birkett is the official importer for Ossa and Scorpa machines). I had ridden the Ossa the year before and loved it"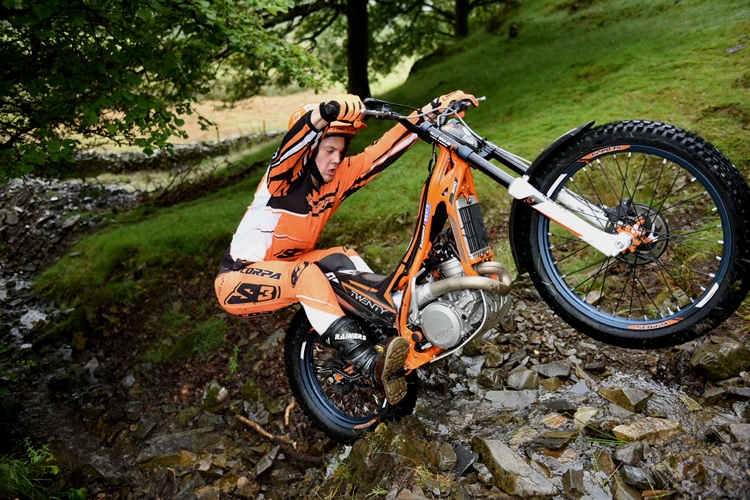 So what happened?
"The problems at Ossa concerning the supply of machines became difficult and they could not guarantee them for the opening world round in Japan. Nigel arranged for me to ride a Scorpa which rescued the day. I would like to thank everyone in Japan who helped, it was much appreciated".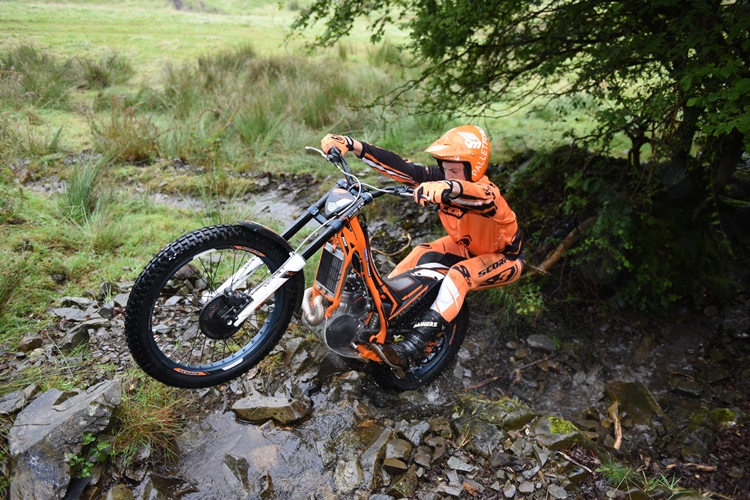 But you then rode the Ossa again in the SSDT and BTC
"Ossa CEO Joan Gurt has been very very good with me. I thought the problem could be resolved and Nigel had already prepared my 125cc Ossa for the SSDT. As it happened we had a super week in Scotland and I won the 'Best Newcomer' and up to 200cc awards – happy days for Nigel and Ossa".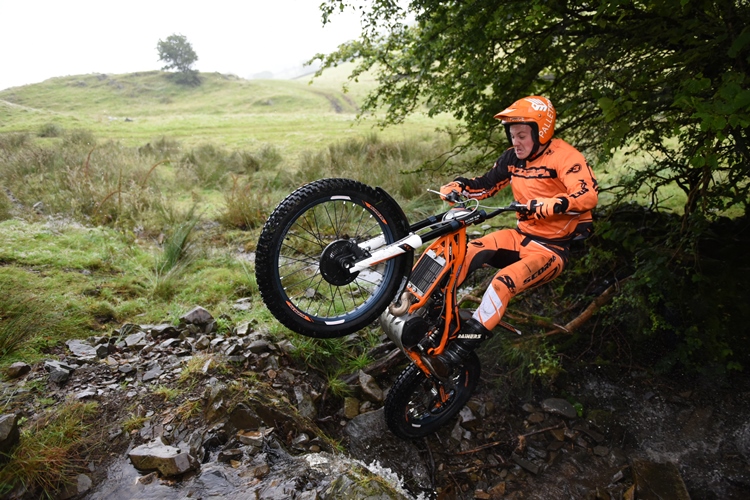 Then the move to Scorpa
"With Nigel being the official UK Scorpa importer, he and Scorpa spoke about me continuing the rest of the year on the 300cc Scorpa. I must at this stage point out how good Ossa were to me and in particular Joan Gurt – thank you".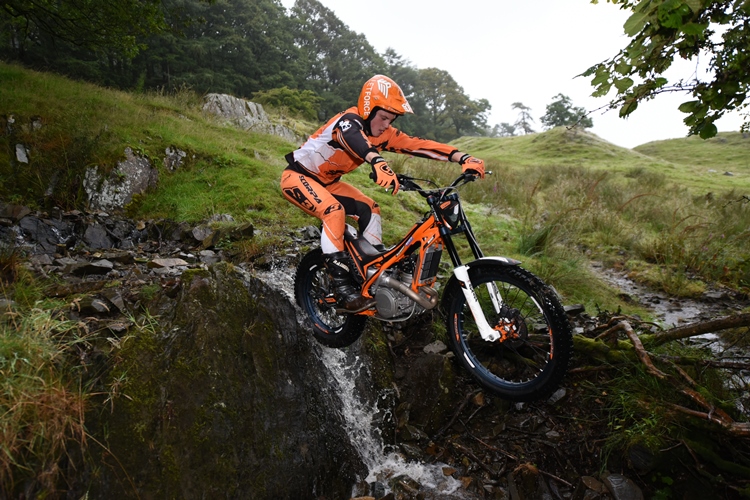 The WTC
"We had a run of WTC rounds starting in the Czech Republic where I first rode the Scorpa in WTC. It was very good and James Gonzales who was in charge of the project was very helpful. The machine was good straight away but I struggled to adapt to the clutch. I prefer the diaphragm type and action but the Scorpa uses a normal basket type. We have since made some changes which have improved it and made the action better, apart from that I was happy".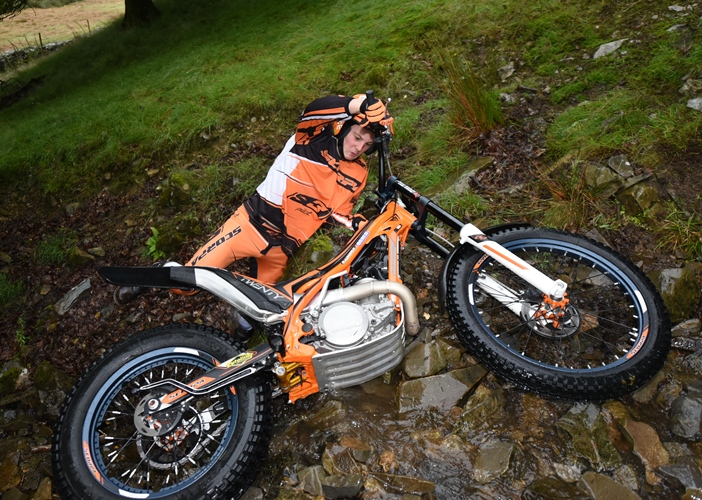 You have not yet won a round at the WTC
"Yes I know! I am disappointed and it's not just a case of trying harder I have 'GOT' to win. So many people including myself are giving 100%, not just in time but also money of which I am fully aware. The machine can win as proved by French Scorpa team mate Benoit Bincaz. My sponsors are good people and not just from the industry, I am eternally grateful to them".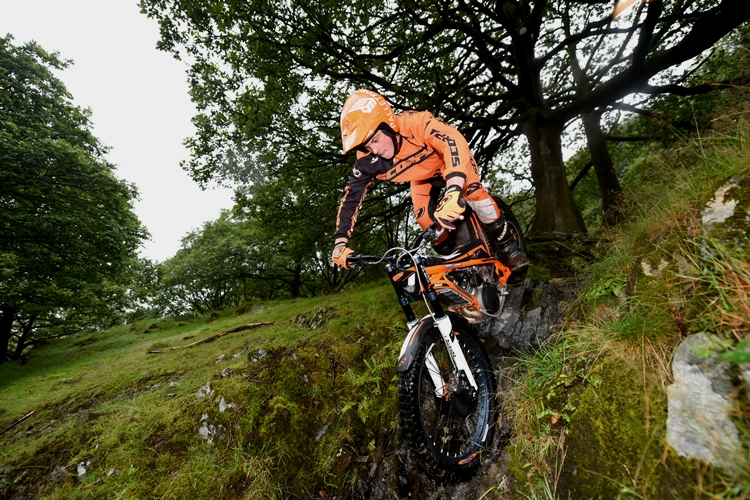 The Cup Class is very competitive
"Correct, and it has certainly thrown up some surprises, including me not winning! I have to congratulate the entire round winner. The talent from Great Britain has seen wins from my pals Iwan Roberts and Jack Price and yes I am jealous! It's also good to see Dec Bullock and Jack Spencer in the points, if only Dec could ride the WTC rounds as good as when he is practicing you would get some surprises".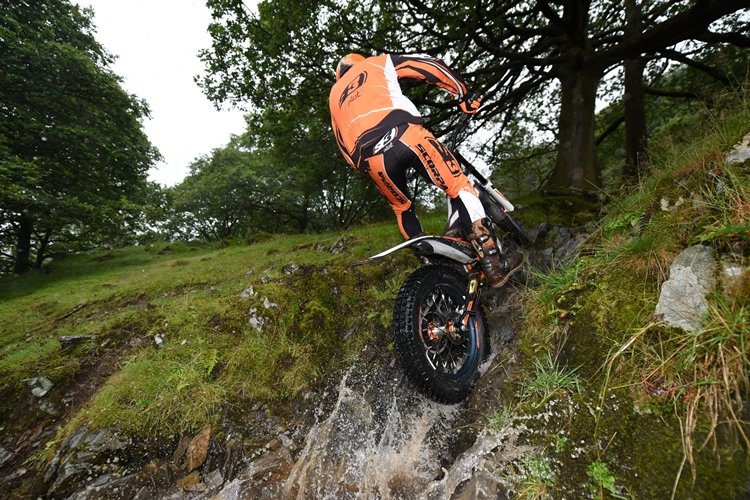 Dave Bolt?
"The legend that is, yes it's my ever suffering dad. What would I have achieved without him and the families support – nothing fact! My dad's a 'Grafter' who works so hard behind the scenes and as with myself also gives 100% and more. Yes the relationship does get a little shall we say strained but I love him to bits – especially when he eyeballs me".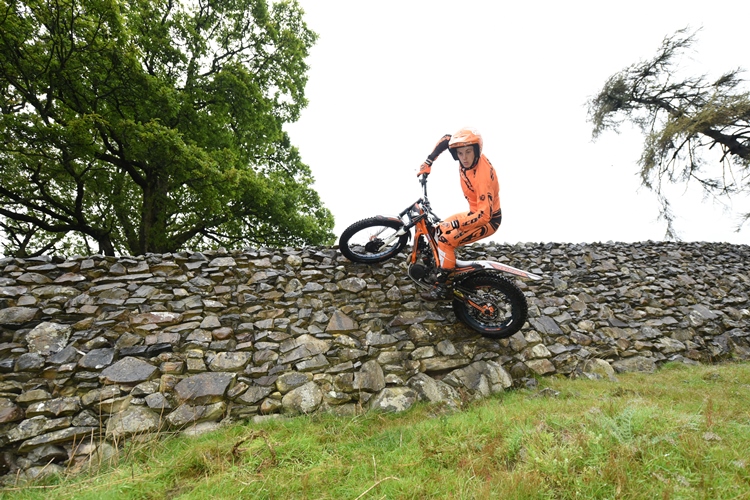 Who else is important?
"Sponsors and I have some very committed ones who I am very grateful to. It's also good to have people like my minder Andy Blackman who puts up with me at all times, good or bad – respect 'Blackman'.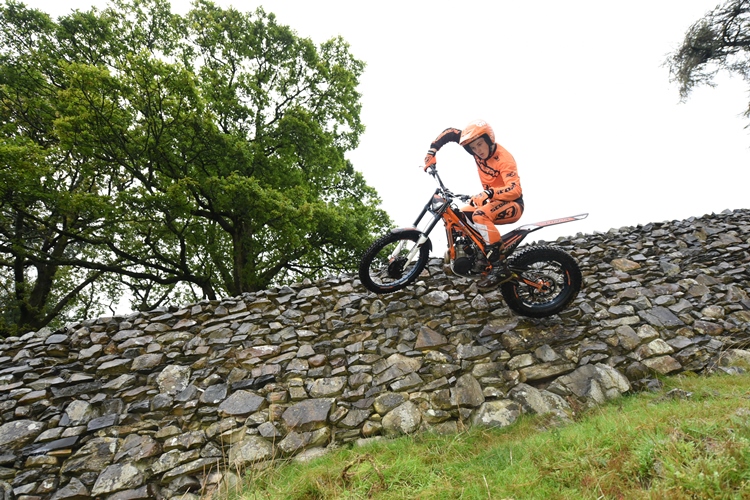 So what's the 2016 Scorpa 300 like?
"Orange – It's more of an evolution than radical changes and most of the improvements for 2016 I have already had on my own machine. The new exhaust system increases power and its delivery, and lets it 'Rev' even more. Changes to the CDI have made the power more user friendly. The handling is very stable and responsive and the chassis actually rides and 'Tracks' very well. My dad tells me that small changes in the frame fabrication have made for easier maintainace and access such as to the radiator to check the coolant. I suppose the most significant change is the fitting of Marzocchi front forks which work very well and give good positive feedback".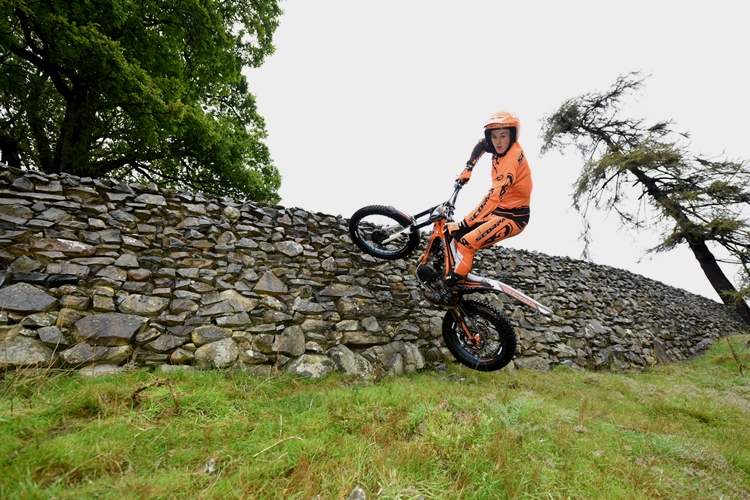 Result
"I have actually enjoyed doing the test despite the photographer getting in the way. The new Scorpa has certainly ticked all the boxes for me, yes I am a supported rider but you only have to speak to the many riders who have moved to the 'Orange'. One last question for Mr Hulme before I finish – can I drive your van back pleaaaaaaaase?"