We now have available these funky 'Bultaco' balance bikes for kids +18 months old.
Balance bikes are very common nowadays, with kids learning on these instead of the old school bikes with stabilisers … however these are pretty cool because they made in wood and carry a very strong brand name.
Check out their excellent website,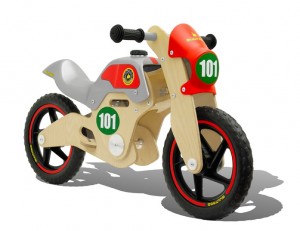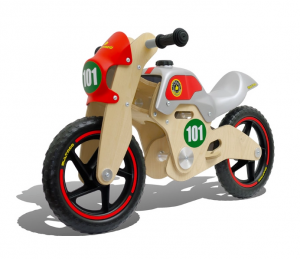 They will RRP for £139.99 inc vat
Available now from the best Dealers..
"The emblematic Bultaco TTS, a mid 60s, was our inspiration for the creation of the first Balance Bike in a family of "classic" toys for children.
It was designed to be made of the best 100% recyclable materials, with no use of toxic glues or varnishes, which makes the bike an environmentally friendly toy. It is a excellent product, therefore, for those partents who are able to appreciate a good design which also contains a great deal of educational and emotional values.
Our aim is to help children aged 18 months and over entering the exciting "two-wheel world."
The Bultaco Classic Race 101 enables kids to develop their balance and coordination skills in a funny, easy, and above all, in a safe way."
Regards
John Shirt Jnr.
Director, Team Manager
C/o GAS GAS Motos Ltd