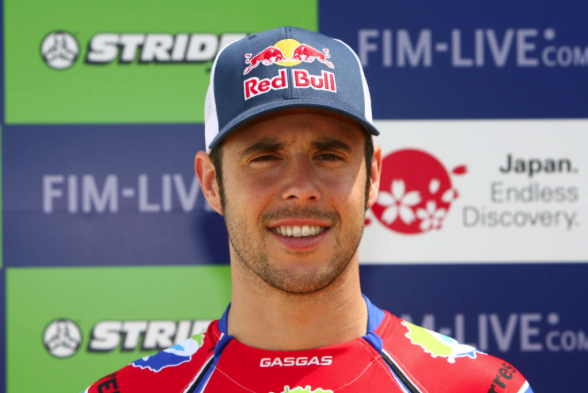 There are few countries on the planet where the FIM Trial World Championship has visited over the last decade where Toni Bou – Repsol Honda has not won a Grand Prix, but the Czech Republic where the 2015 series will land again this weekend has not proved a happy hunting ground for the reigning champion. In some contrast Adam Raga – Gas Gas has been the dominant force over the last decade or so each time the championship has stopped off at the eastern European destination. In fact the last time Raga was beaten on Czech soil was by Graham Jarvis on the second day of the GP back in 2001, but only after Adam had claimed the win twenty-four hours earlier. 
Raga is equal with Jordi Tarres in having the most victories at the Czech Grand Prix, both Spanish riders each having five wins apiece. Adam's first triumph at this event came in 2001, when he shared the honours with Jarvis over the two days, and he was also then victorious in 2007, 2008, 2010 and 2013 to claim a whitewash over the last five times the Czech Republic has hosted a round of the FIM Trial World Championship. Notably during this winning period for the Gas Gas teamster, the Czech GP was always held at the motocross facility at Kramolin.
This time around, a new venue at Sokolov will welcome the World's best Trial riders which is sure to post a fresh challenge for Raga and co, but one that Adam is fully ready for having recently beaten Bou at the latest round of the Spanish series to move ahead of his arch rival in the overall domestic standings. Looking forward to returning to a country that has been kind to him for a prolonged period Raga said ahead of this weekend's Czech GP.
"Japan was disappointing for me and the team, I didn't ride my best and I didn't have a perfect feeling with the bike. Since we returned to Spain we have been working hard and the small changes we made to the bike has again given me the feeling and confidence that I needed."
"It is true to say that in the past the round in the Czech Republic has brought me some good results. The place at Kramolin was a Trial I really liked and suited me well. To win each time against Toni since he was World champion from 2007 onwards in the Czech Republic is something I can be happy with."
"Obviously it might be a different story this time, as we will all face a new place and a new Trial, I just hope it is a place that suits me again so I can continue to win in the Czech Republic and keep my record alive."
"Both for me and the team it was really important to win at the last Spanish championship round, when ever you get a victory over Toni it is important, but it was a good moment for us to take this win as it gives us the confidence and good feeling to take to the next round of the World Championship this weekend."
"As a team we are working very hard in each Trial to do our best and to win, and included inside that team is my new minder Michele Bosi. When you take a new minder you must start from the beginning and learn how to work together. Already we are making good progress as Michele adapts to how I need him to work best for me. I am confident that this relationship will grow even stronger round by round."
"There has been a long break since the first round in Japan, but we have used the time well and it was perfect to have the Spanish championship so that we can be ready for the Czech Republic. I feel confident and there is no reason why I can not win against Toni again, especially in a country that has been kind to me in the past."
Photo – FIM/G2F Media