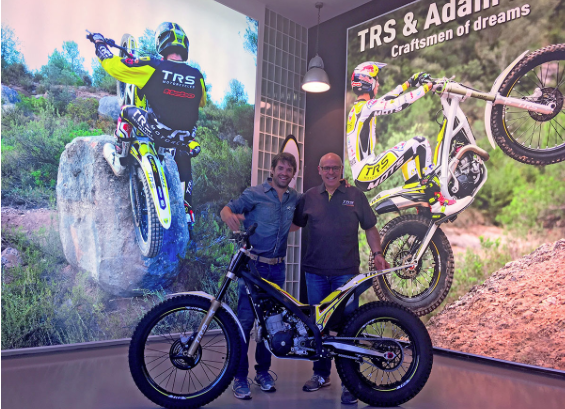 Carlos Checa has visited today the factory TRS Motorcycles and received from Jordi Tarres its new TRS One 300.
The World Superbike Champion 2011 is a big enthusiastic of trials and has chosen the TRS One 300 to enjoy the mountain and training. It is a special unit that receives the number 7 and the frame finished in black.
For all the staff of TRS Motorcycles is a pleasure to receive the visit of Carlos. Enjoy your new TRS One!