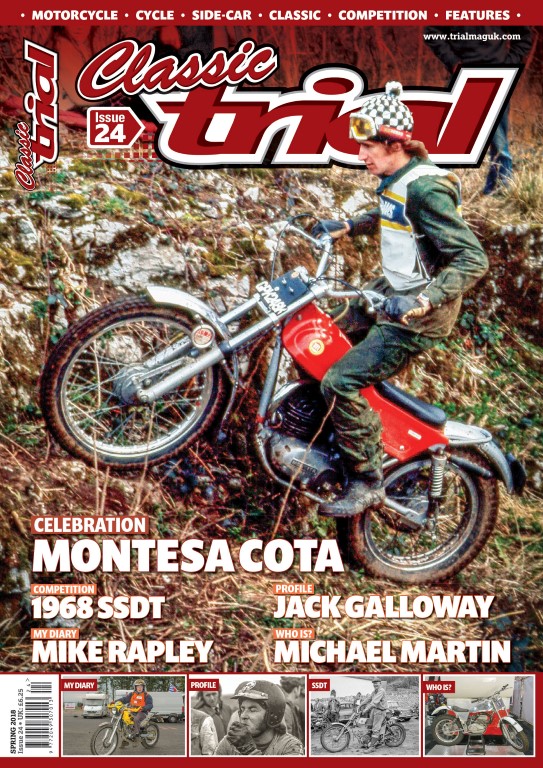 It's that time again for all the subscribers to Classic Trial Magazine, Yes Issue 24 should be dropping through your letterbox early this week and inside you will find all your Classic Trials News, Action, Events, Tests and so much more for you Classic – Retro addicted trials enthusiasts who need the motorcycle fix. It's time for a brew a beer or maybe a wine for the ladies so park your feet up sit back and enjoy the read!
Inside and full of action you will find:
Classic Competition: The 1968 'Scottish' from the camera of Brian Holder.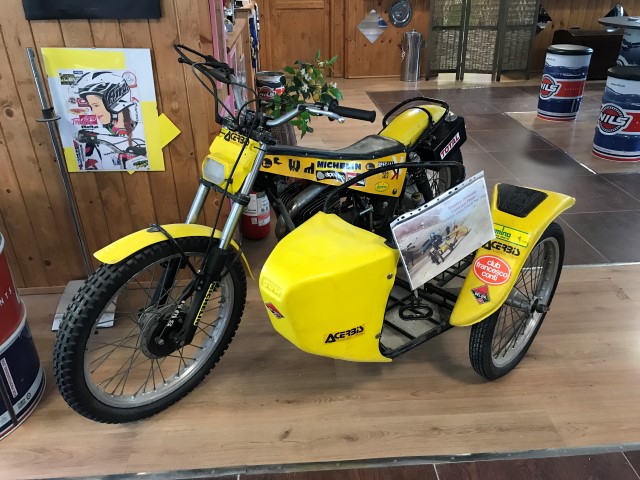 Sidecar: We find out what happened to a 'Special' SWM.
Traditional: And now for something completely different the Arbutnot Trial.
My Diary: Mike Rapley takes us on his own little journey.
Celebration: The Montesa Cota from 1968 – 1993.
International: It's the time of 'Vesty' from the 1978 TWC.
Profile: Jumping Jack Galloway in the words of John Watson.
Who Is: Michael Martin – The 'Brummie'.
Test: We ride the Diego Bosis 125cc Fantic
Make a Date: French Classic Trials 2018
Plus all the regular features – Remember it's only Trials!!
Classic Trial Magazine in Print – We are proud to be in print and using new material and many unseen images from the very best photographers in the world.
Remember Classic Trial Magazine is only available on subscription. Subscribe On-Line – Its Easy – It's so easy to subscribe just go to www.trialmaguk.com and yes it's an all English website.
Classic Trial Magazine on the Internet – Why not download the App. Yes it's available across all platforms.
International Readers – Subscribe On-Line – Its Easy – Just go to: www.trialmaguk.com
Make sure you don't miss out and get yourself a subscription by contacting Classic Trial Magazine: Mail: lisa@trialmag.com – england@trialmag.com or telephone on Monday or Friday: 01663 – 744766 (Between: 10 – 3 O'clock) Please be patient when calling.
Copyright: All pictures – Classic Trial Magazine
Come and visit us on stand no: B64 – Hall 2 at the Telford Classic Show 17th/18th February 2018 for Current or Back Issues and Subscriptions for Classic Trial Magazine.