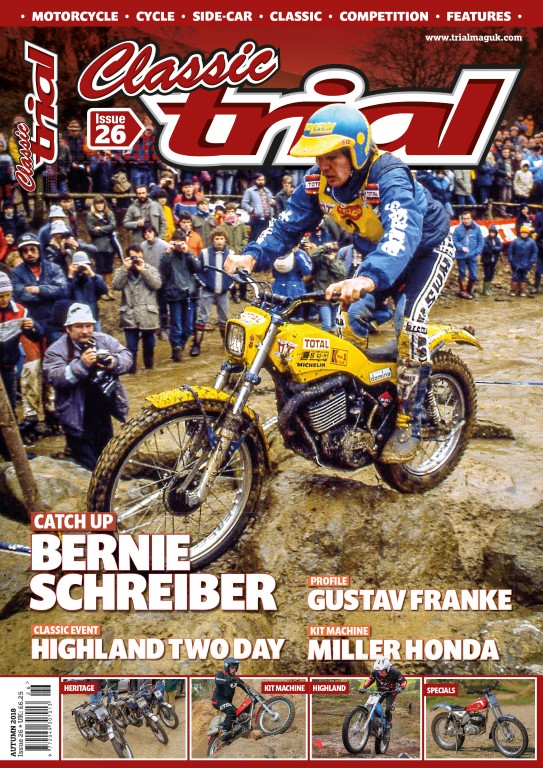 Yes its almost ready, issue 26 of Classic Trial Magazine. Remember its only available on subscription so if you are not a subscriber you can pre-order here: http://www.trialmaguk.com/pre-order/ or at the foot of this page.
Why not take a subscription and enjoy four issues per year : http://www.trialmaguk.com/subscriptions/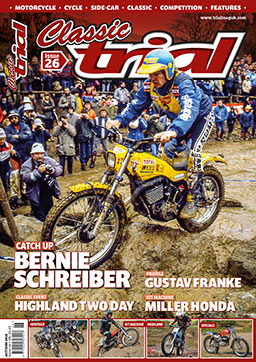 Classic Trial Magazine issue 26 - UK
Includes UK P&P
£6.99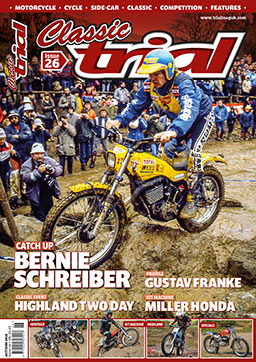 Classic Trial Magazine issue 26 - Overseas
Includes overseas P&P
£9.99
Remember it's only Trials!!
CJ Publishing – Proud to be Independent
Make sure you don't miss out and get yourself a subscription by contacting Warners: Mail: subscriptions@warnersgroup.co.uk  or telephone: 01778 392479
The best 'Gift Idea' – Why not go online and subscribe: www.trialmaguk.com .. Subscriptions make an ideal gift that lasts longer than one day!
CJ Publishing Ltd are both the Data Controller and processor for some of your subscriber data.  We also use Warners Group Publications plc (processor) who provide Subscription management services and hold our all our subscribers data for Trial Magazine.  In this instance, Warners Group Publications plc are the processor and will process all orders on our behalf.  CJ Publishing are the processor for Classic Trial Magazine and hold all the subscribers data for Classic Trial Magazine. In relation to all orders, we will only use your personal data when the law allows us to in line with the General Data Protection Regulation 2018 (GDPR).