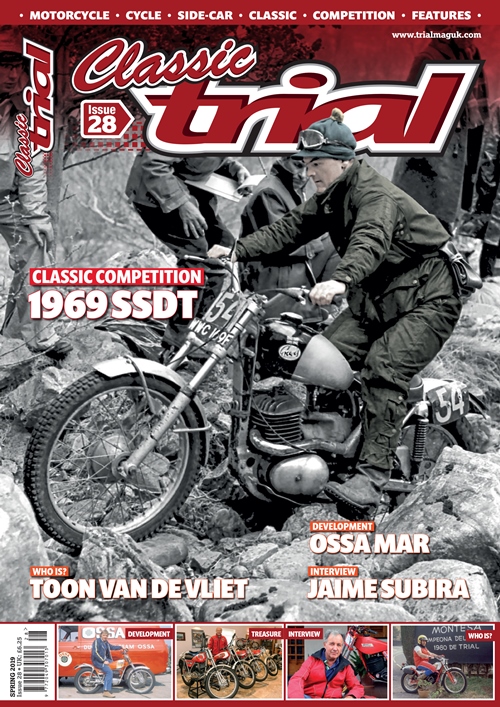 Yes we have been busy! The latest issue no: 28 of Classic Trial Magazine is almost ready for you all to enjoy in both print and digital formats!
 Inside you will find your Classic/Retro motorcycle Trials Fix!
 Classic Competition: The 1969 Scottish Six Days Trial.
Interview: Montesa and Fantic man Jaime Subira.
Lost Treasure: Looking for Bultaco with the Trials Detective – Yrjo Vesterinen.
Development: Never seen before, the exclusive story, the Mick Andrews Replica Ossa.
Meeting: The Trials 'Guru' speaks with Dennis 'Jonah' Jones – Some Story!
Who Is: One of the oldest friends of John Hulme, Toon Van De Vliet.
Product Focus: The nice people at Rockshocks.
Celebration: 50 Years of Trials Legends.
 Yes we are in print and digital for all to enjoy!
It's time to click onto: www.trialmaguk.com to either re-subscribe or why not take out a new subscription and join the winning team!
You can also call: 01663 744766
Or mail us to find out more: england@trialmag.com
Remember we have back issues in stock and ready to purchase at: www.trialmaguk.com