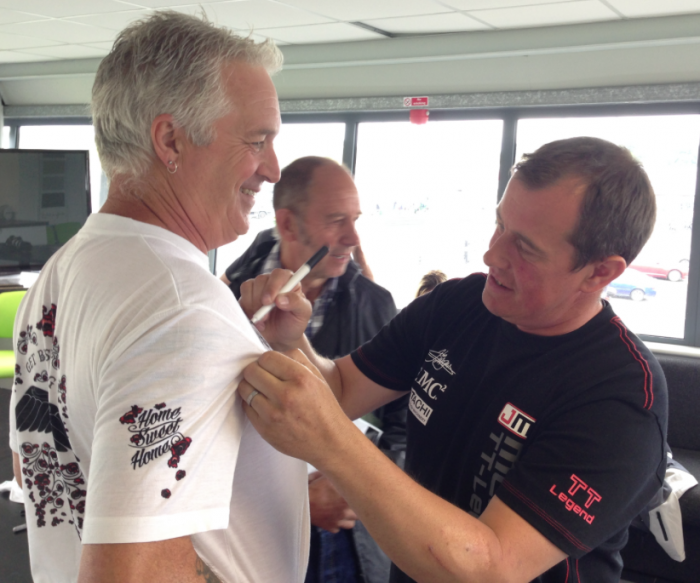 3 years ago Conrad Lewis –a keen biker was killed in Afghanistan. He was the 353rd British soldier to die there.
This Saturday (18th July) a charity 353 event is taking place at Leamington Spa –at old Leamingtonians Rugby Club –for whom Conrad used to play, raising funds for servicemen severely injured in Afghan. As part of the activities the Stratford-on-Avon Mcc is putting on an arena trial — in fact nearly two arena trials . The first will be an Osset display with 3 youngsters aged between 5 and 10 yrs of age taking part on their electric powered bikes around 3pm and organised by Pete Barnett..
The second will take place at 4pm when 5 local "stars" will tackle Tractor tyres, a limbo pole, a skip and a wheelie contest. Likely contestants are Clive Charlton, Keith Jenkins, Ian Watts, Ali Haigh, and Steve Clarke. Alan Wright and Mick Chapman will be on the Microphone adding appropriate words to the action and almost certainly bringing the crowd to fever pitch. Live music, exhibition stands and stunt shows add to the afternoon action whilst in the morning Conrads father leads a 1000 strong procession of road bike riders from Ragley Hall 15 miles away en route to Warwick Castle – Conrad's one time employer and then on to the old Leamingtonians Rugby club.
Old Leamingtonians is on the Bericote Road close to the A46 Coventry bypass.. The postcode is  CV32 6QP. Entrance is £5 – all of which goes to the charity.
Pictured is organiser Nick Ward having his "353" t shirt signed by the legend that is John Mcguiness at Mallory park last weekend. John's brother has himself served 2 terms in Afghanistan. Mcguiness has written a personal letter to the attendees this Sunday which will be read out to all on the day.