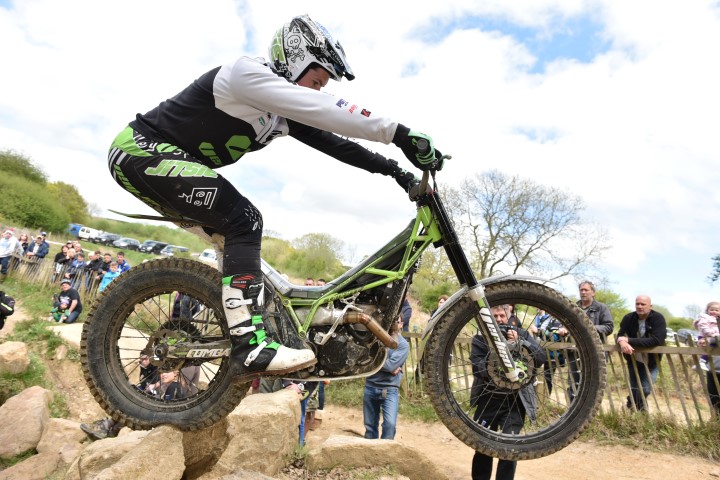 Factory Vertigo rider James Dabill took another important step towards claiming his sixth British Trials Championship, and what would be the first ever national title for the new Spanish manufacturer, as he clinched his second win a row in the series. After a tight couple of opening laps Dabill produced a faultless final tour at the event in Scarborough to eventually make it a two out of two wins for him and his prototype Combat machine, this latest victory adding to his win last weekend in south Wales.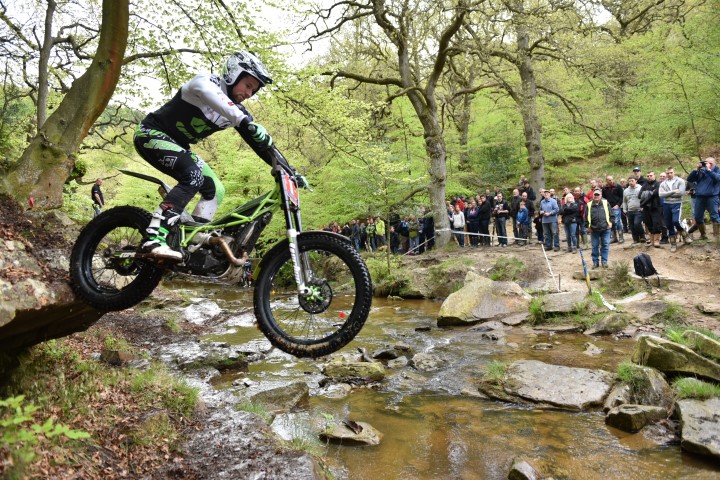 With his main rivals still absent due to their recent injuries, Dabill now heads the general standings by a massive forty-five points with just three rounds and sixty championship points up for grabs. However a long break now in the British Trials Championship will probably see the field return to full strength for the closing, meaning that James still has work to do if he is to get his hands on the main prize at the end of the season once again.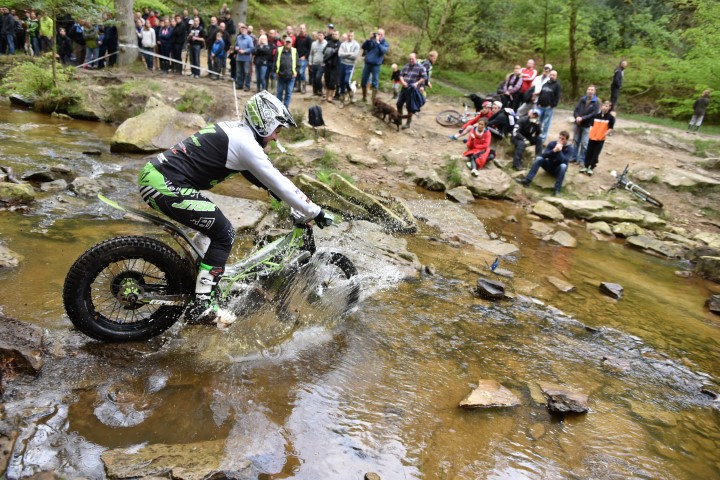 Ross Danby and Billy Bolt emerged as Dabill's nearest two challengers at the event held at the Low North Park venue. Sunny weather throughout meant conditions were the driest they have been for a long time at this popular and well known permanent facility. With the sections riding slightly easier than expected Dabill had close company at the end of lap one, much due to a mistake in the third hazard, with the reigning champion only holding a single mark lead over Danby, with Bolt just one mark further back.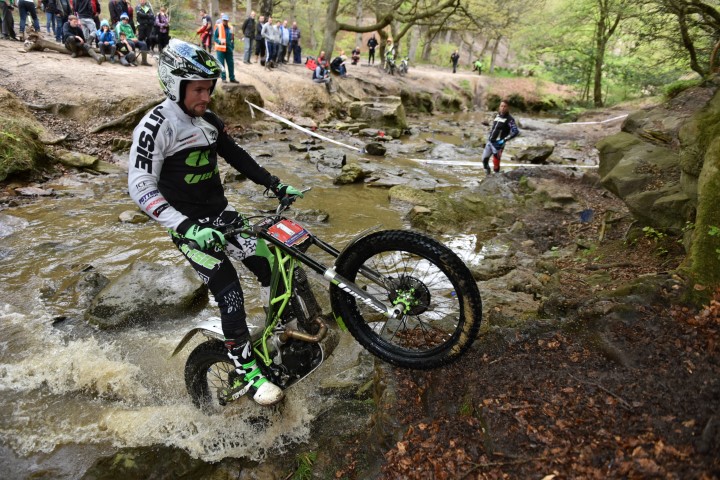 The situation remained tense and tight for the second lap too as both Danby and Bolt remained within touching distance of Dabill and heaped the pressure on the clear pre-event favourite. With his fourth victory of the campaign to date very much in the balance, James responded with an incredible final lap when he remained feet up throughout including an exceptional clean on the ultra difficult second to last hazard to round out an outstanding closing performance to put the victory beyond doubt. His winning margin was twelve marks come the finish.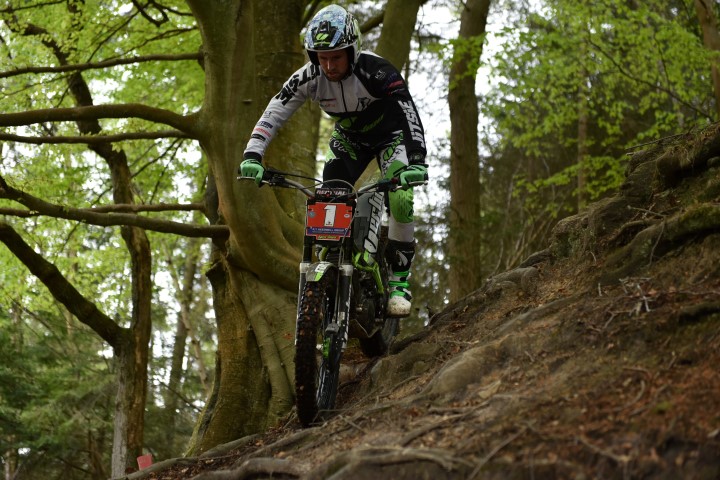 Back in his role as Vertigo Sports Team Manager after his own recent SSDT win, Dougie Lampkin gave his view after watching the event unfold "It's never easy when you are the clear favourite to win, and when no one else has got anything to loose. Sometimes you respond by putting yourself under too much pressure or by relaxing too much, both of which are not great. James' five in section three on the opening lap was perhaps due to pressure, but from that point forward he fought back well."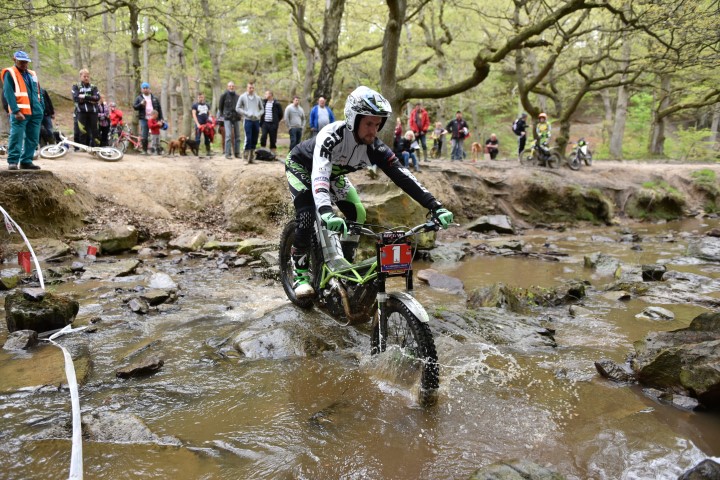 "Despite still being under pressure going into the final lap, James showed what both he and the Vertigo Combat, even in its prototype state, are capable of. His clean on section eleven on the third lap was simply brilliant and was worthy of his win. With the British assault in a good place, we have now got to turn our efforts back to the World championship and look to improve on the results we achieved at the first GP in Japan."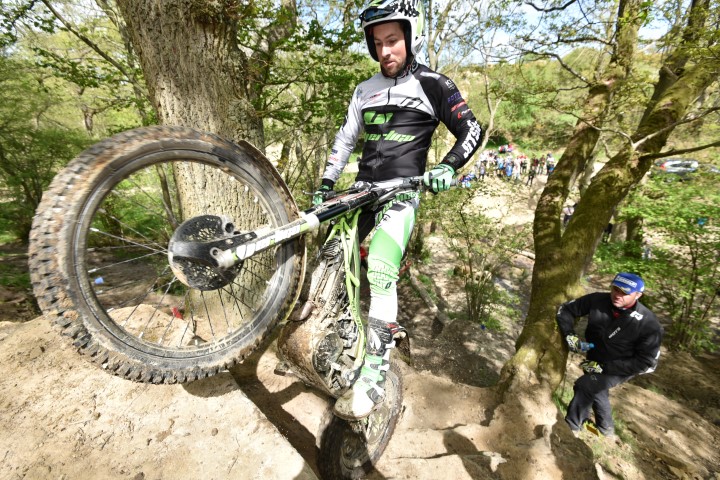 Dabill summed up the day from his point of view. "There has been little room for error today, the sections were a little bit easier than I had hoped for, but were not far off being bang on given how dry it was. Ross (Danby) and Billy (Bolt) both rode well today and really put me under pressure. Finally come lap three I managed to put it all together and make it two wins in two weekends. I now have a good lead in the overall standings and can go to the Czech Republic with a good level of confidence and with both me and the bike in good shape."
Dabill and the Vertigo team will now turn their attentions back to the FIM Trial World Championship, with three rounds on the bounce starting with next weekend's event in the Czech Republic, before then moving on to Sweden and then returning to home soil for the British Trial GP in mid June. James will then contest three further Grand Prix events in France, Andorra and the USA before resuming his domestic campaign north of the border as Scotland hosts the penultimate two rounds of the British series in early August.
Photo Credit – Trials Media