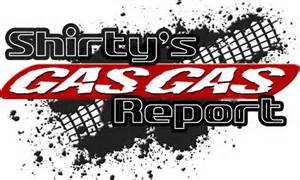 JST GGUK rider DAN THORPE has just won the Northern Experts trial on Saturday to finish his year off in style.
The event was ran by the Manchester 17 MCC and judging by the results they got the sections spot on.
The weather on the day was typical for November but the night before was very wet so the club were forced to make some quick changes early saturday morning. Well done to all concerned.
Dan beat the top Beta riders Iwan Roberts and Richard Sadler who were second and third respectively.
Dan should be happy after this latest win which adds to his British Championship Expert Title, his 15th place at the SSDT and 12th at The Scott. Well done!
Let's hope one of our Southern Team Riders Sam Haslam or Alexz Wigg can now win the Southern Experts on December 6th.
GG girl Katy Sunter also braved the weather finishing 12th in the 50/50 class.
Thanks to John Dickinson for the pic of Dan in 'full wets'
Regards ..
Shirty