Sheffield & Hallamshire Motor Club will be running the only round of the East Midland Centre Youth Trials Championship on 7th June 2015 at Eadens Fields, Dronfield. Regulations and Entry forms are now available to download from the clubs website www.trialstalk.co.uk.
Youth riders wishing to contest the championship must pre-enter by the closing date of 29th May 2015. Youth riders who do not wish to contest the championship may still ride and may enter on the day but will do so on a "no award" basis.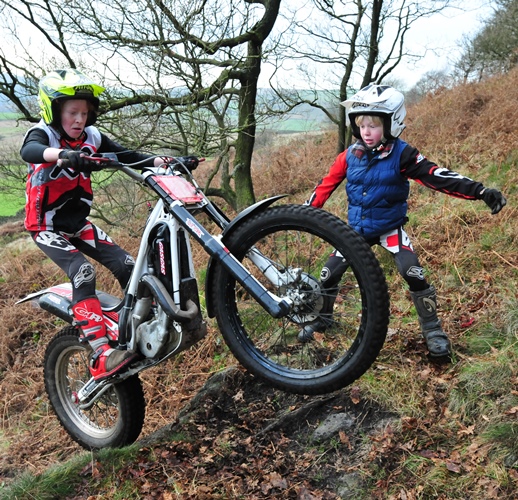 Adults may also enter on the day as guests and again on an "no award" basis. The trial will cater for the standard of riders contesting the Youth Championship in all classes being A, B, C, D and E. The E class will run on a conducted basis.
The club will be putting a lot of effort into this event including uncovering new sections at its popular Eadens Fields venue and it hopes to attract a good turn out.
Further details regarding awards will be released nearer the time but it is hoped that Michelin will be helping out with a tyre each for the winners of class A and B and the club is actively pursuing other contributions for the winners of classes C, D and E.