Emma Bristow Media Service – 8th August – 2015 ACU Ladies British Arena Trials Championship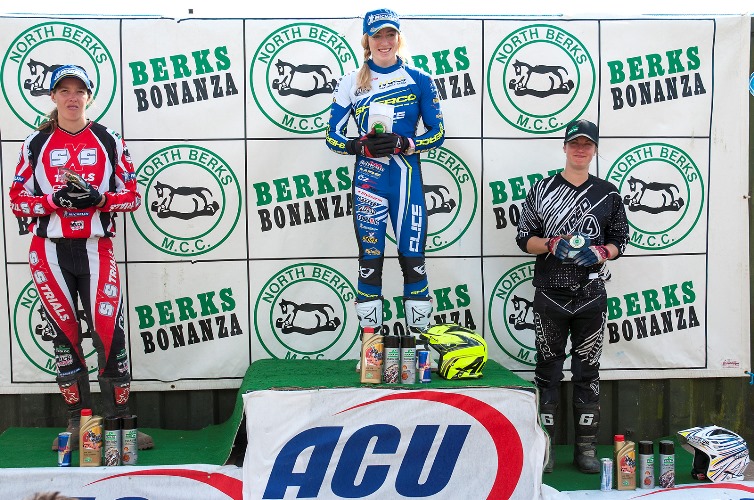 The 2015 ACU Ladies British Arena Trials Championship once again visited the exciting Seymour's Arena in Oxfordshire for the event hosted by the North Berks MCC over a single day of competition.
Putting on a dominant display in the warm dry riding conditions the reigning World and British Champion Emma Bristow worked the MRS Sherco around the hazards to once again retain yet another trophy to the appreciation of the enthusiastic crowd.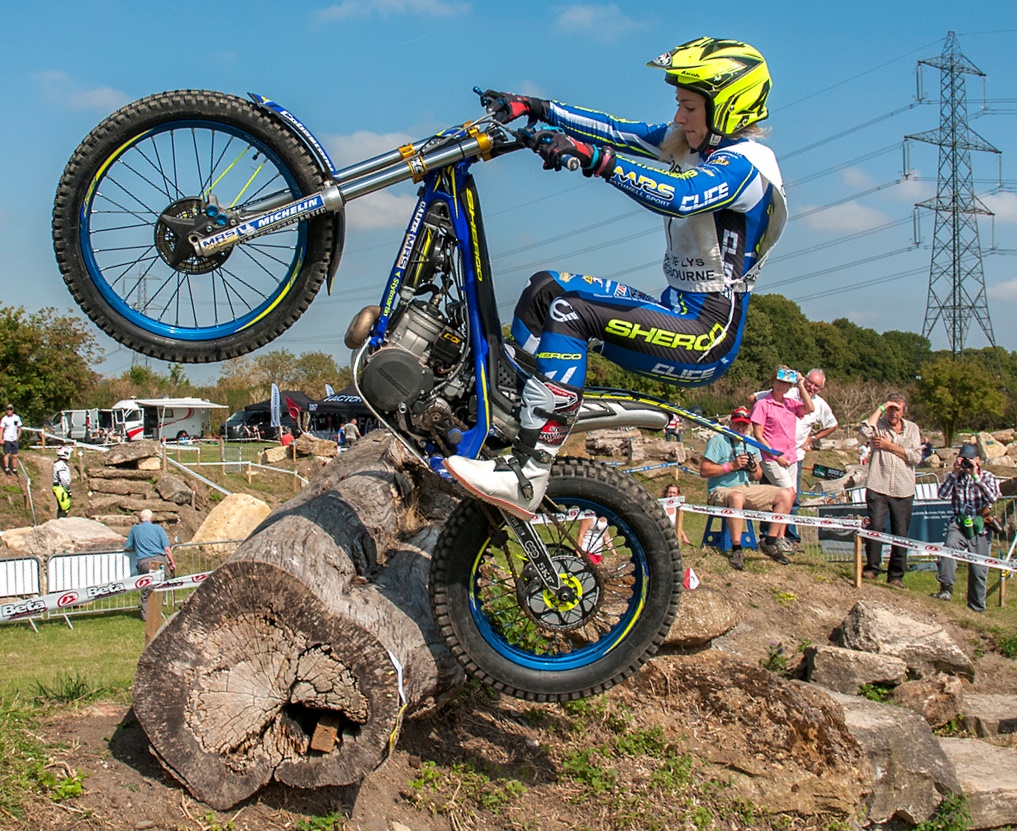 "I always enjoy this event and it's a credit to all the people who are involved. The hazards are always very well thought out and they test you level of riding ability to the limit. The qualifying was run over two laps of ten hazards and the final a single lap of ten modified hazards".
"After retaining my British Championship crown last weekend I approached the event feeling very confident. Once into the final I was able to show the appreciative crowd on the tougher modified hazards my riding skills as I easily won the final. The MRS Sherco gives me the confidence to push my limits all the time and this was reflected in my winning performance".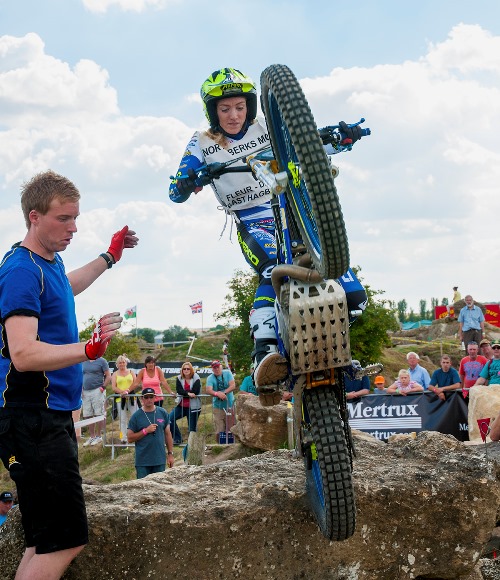 "These two days of competition are a true celebration of motorcycle trials and an ideal opportunity to promote our sport. I would like to thank my sponsors for supporting me and also the organisers, officials and spectators for a truly enjoyable weekend – thank you".
Ladies British Arena Trials Championship 2015
Results: 1: Emma Bristow (MRS Sherco) 1; 2: Becky Cook (SXS) 15; 3: Donna Fox (Sherco) 19.