Isle of Man – 1st & 2nd August 2015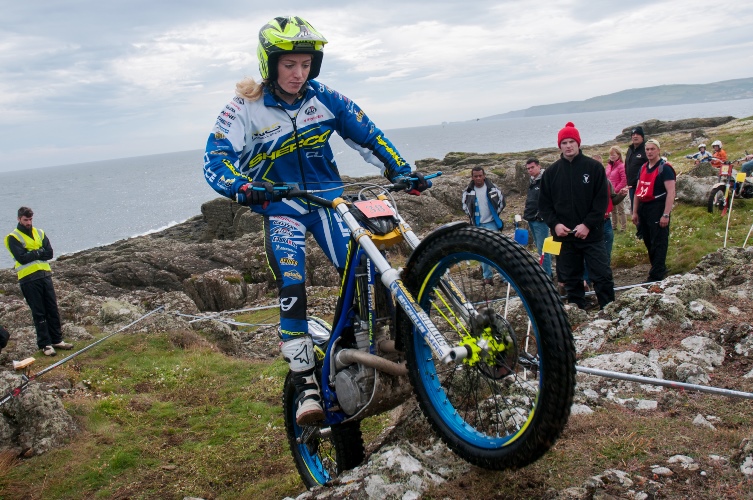 It was a trip across the water to the Isle of Man for the final two rounds of this year's ACU Ladies and Girls British Trials Championship. The spectacular Scarlett Farm on the South coast of the island hosted a good strong entry who would attempt three laps on each of the days over twelve hazards.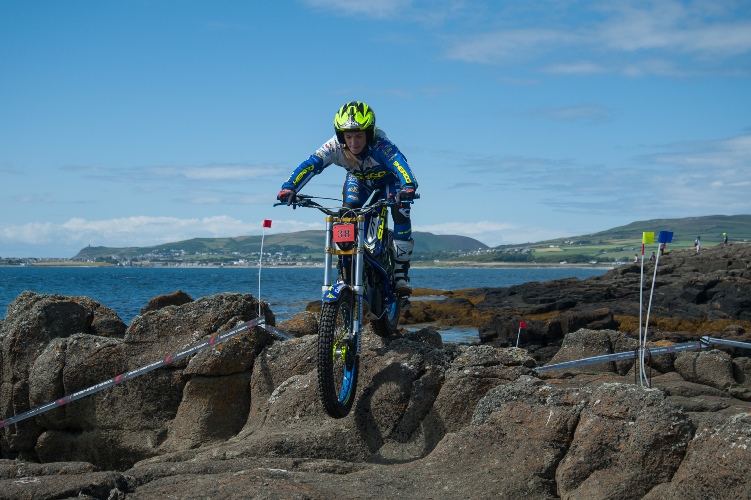 Defending champion Emma Bristow on the MRS Sherco was a class act taking the honours on both days and with it the 2015 title. Despite missing one round which the rules allow she still took a full house of victories with six wins from the six starts to make the seven round championship her own.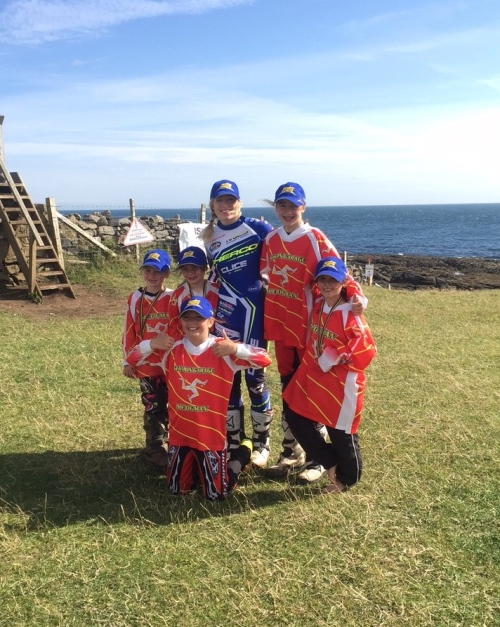 Emma Bristow "Despite the added pressure of having to win all the rounds I contested I have proved once again that I am on top of my game. I missed round two as I had to make the trip to the USA for the XGames – EnduroCross but once this was out of the way it was time to concentrate on my trials events and put the Enduro scene on hold".
"On day one on the IOM I felt very confident and this was reflected in my performance as I parted with no marks over the three laps which certainly tested my concentration levels. On day two I used my experience to take the win once again with a clear margin and with it the 2015 crown".
"The support from MRS Sherco and all my associated sponsors has once again been rewarded with another British title. To everyone who supports me and to the observers and officials who put on the events for me to compete in I would like to thank you once again and I can assure you I will be applying the same kind of commitment in the WTC when it resumes in September".
2015 Ladies British Trials Championship
1: Emma Bristow (MRS Sherco) 120; 2: Becky Cook (SXS) 105; 3: Donna Fox (Sherco) 94; 4: Jess Bown (Scorpa) 80; 5: Louise Alford (Gas Gas) 64; 6: Chloe Richardson (Beta) 63; 7: Victoria Payne (Sherco) 59; 8: Millie Ray (Sherco) 42.