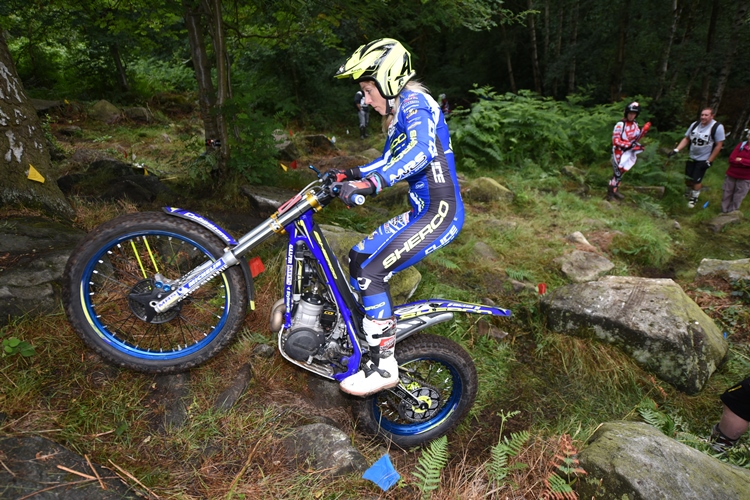 Round 5 of this year's 2015 campaign would take the Ladies to the tough Bracken Rocks venue near Matlock in Derbyshire. Heavy early morning rain would make the 12 hazards to be ridden 3 times even harder but the sunshine would eventually break through to help dry the rocks as the day progressed. Defending British Champion Emma Bristow on the MRS Sherco took another win to maintain her 100% winning record in this year's series.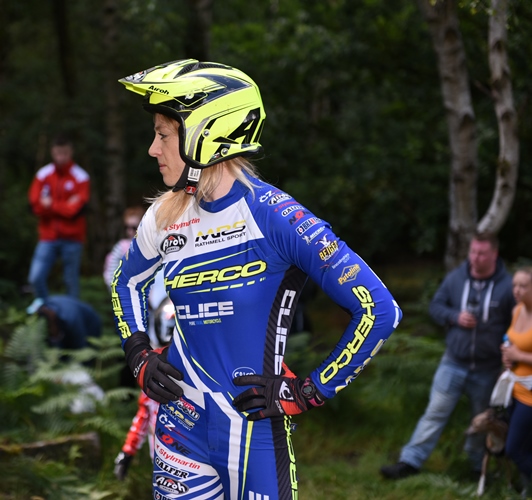 Emma Bristow "I am very happy to have won today in the tough conditions. On the first lap it was quite difficult to understand how the hazards would ride as the rain had made them very slippery. I misjudged my speed on the step at section five but this was my only stop on my opening lap as I took an early lead".
"On the second and third laps I had the measure of hazards to bring my laps scores down even further to eventually take a clear cut win conceding no more five mark penalties. This predominantly rocky venue is never easy but I love these difficult conditions as it brings out the best of my ability and the performance of the Sherco."
"Due to my Enduro Championship commitments I had to miss a round of this year's Trials series but I still maintain my 100 winning record in the four rounds I have ridden in from the five on offer. Two more rounds remain but as the series allows you to miss one round I have my eyes fixed on another British title for Sherco and all my valued sponsors."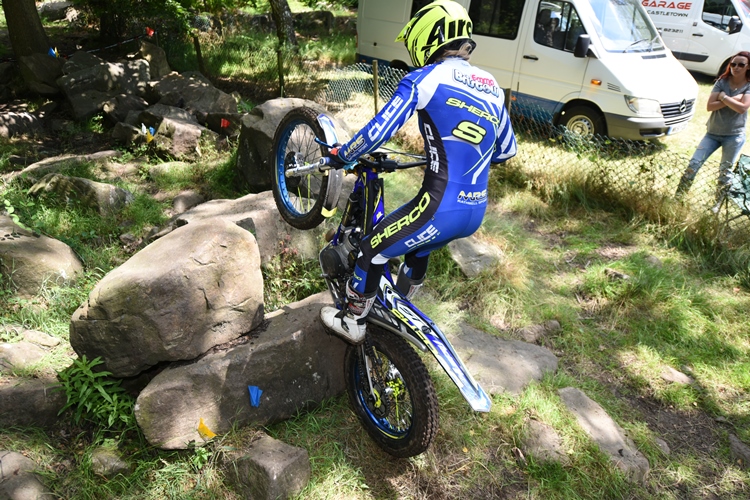 Results
1: Emma Bristow (MRS Sherco) 31; 2: Becky Cook (SXS) 60; 3: Donna Fox (Sherco) 89; 4: Jess Bown (Scorpa) 103; 5: Chloe Richardson (Beta) 147; 6: Louise Alford (Gas Gas) 148; 7: Victoria Payne (Sherco) 168.