Emma Bristow Media Service – Scottish Six Days Trial 4th – 9th May 2015 – Fort William Scotland
This legendry event is classed as the ultimate challenge in the world of motorcycle trials. In a male dominated sport one lady rider has taken the challenge of the event to another level and that is Great Britain's Sherco mounted Emma Bristow.
In an entry of 288 riders where only 221 finished covering over 400 miles and 180 hazards she came home with in 45th position taking a Special First Class award and the Best Lady rider award once again for her efforts over the 6 days.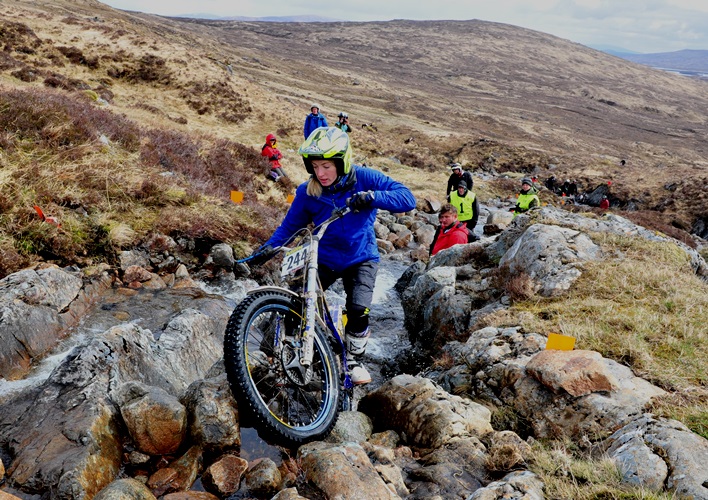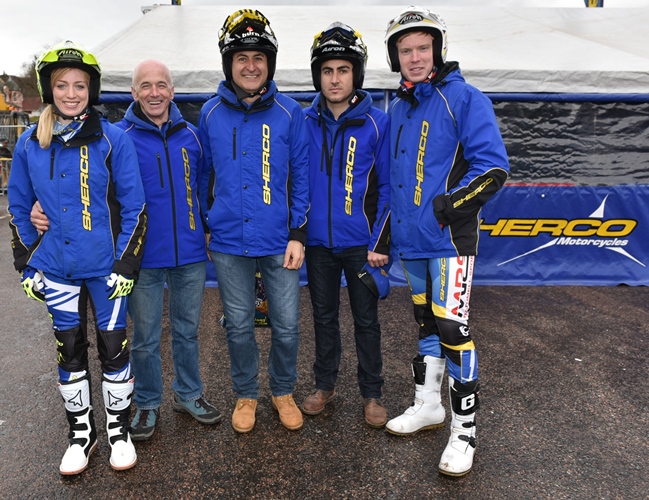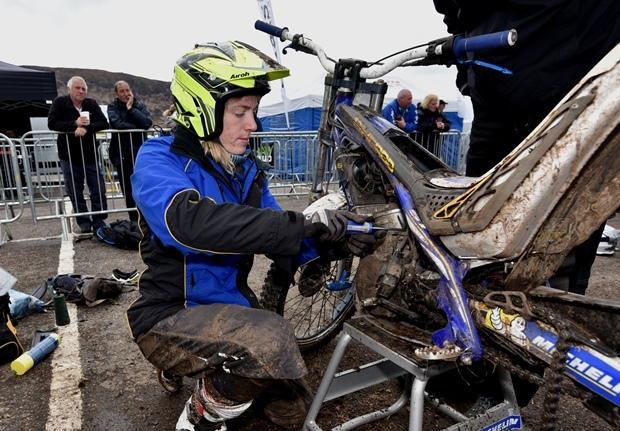 Emma Bristow: "As always I have really enjoyed my 6 days of trials riding in this legendry 'Highland' competition. I break down each of the six day's action into one day which keeps me 100% focussed on the changing conditions. The event is unique in the fact that each day throws different weather conditions and hazards which can easily affect your result".
"I am happy to finish with another Special First Class award and once again the Best Lady rider award to add to my growing collection. Every year my aim is a top 25 which I believe is a realistic result. The top 25 is possible and this is my ultimate goal and one that I will continue to pursue during my riding career. Riding the Sherco gives me added confidence as once again I had a trouble free week with no problems encounted at all proving it's the ideal machine".
"This year's event was extra special for me as the Sherco owner Marc Tessier and his son Thomas along with development engineer Joseph Paxau were riding and they all finished. The icing on the cake though was when my partner James Fry was joint first on day one eventually taking an excellent 6th place finish making him the highest placed Sherco rider."
"I would like to thank my family, Sherco and the UK importers MRS for the fantastic support, all my associated sponsors and the Edinburgh & District Motor Club Ltd and all the officials and observers for a fantastic Scottish Six Days Trial – Thank you Emma B".
A full set of official results can be found at: www.ssdt.org