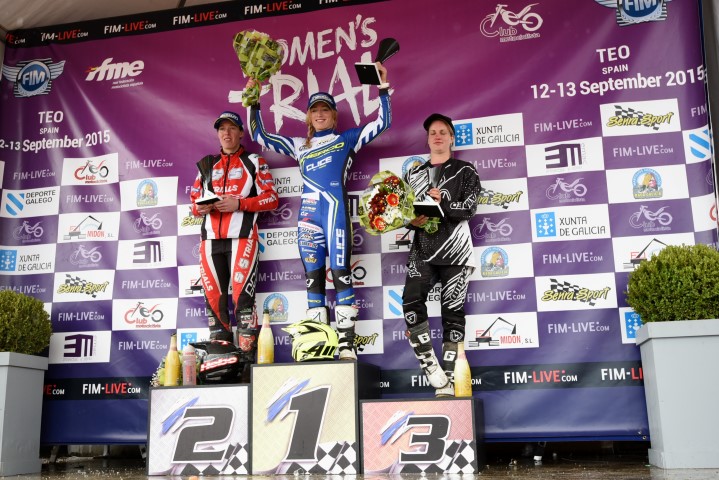 Ladies FIM World Trials Championship Rd 3 and 4
Teo – Spain – 12/13.09.2015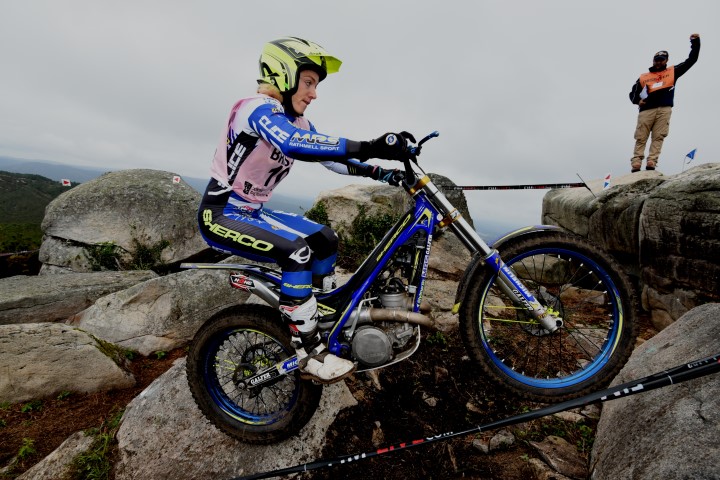 Defending Ladies FIM World Trials Champion Emma Bristow – Sherco moved to her second title with one round remaining with two back to back wins in the high mountainous area around Teo in Northern Spain. An entry of 27 competed 3 times over the 12 hazards on an 18 kilometre course in this beautiful part of the world. Modifications were made to some of the hazards to ease the severity for day two which was reflected in the lower overall scores. The action was witnessed by around 2,000 people who enjoyed the weather on day one but were caught in heavy rain showers on day two.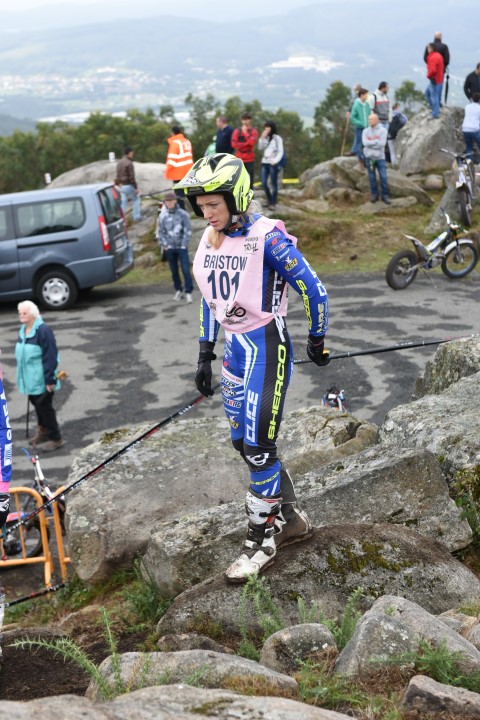 Emma Bristow: "This weekend has been a very mixed one due to the nature of the terrain and the weather but as always I have given one hundred percent to retain my Ladies World crown with one round remaining. On day one I was in my element as the tough conditions showed my true riding ability and I was the only rider to record single lap scores over the three laps as my rivals struggled with the conditions. My winning score tells its own story as I lost half the marks of my nearest rival.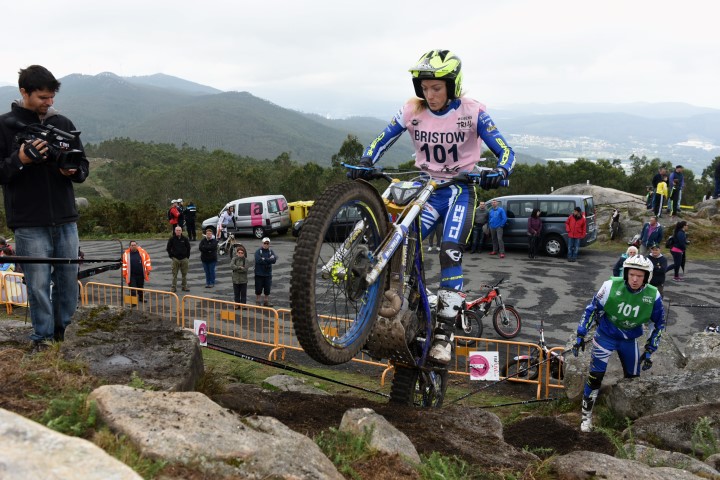 For day two, half of the hazards had been eased which made the contest much closer as I knew any mistakes would be costly and I rode with this in mind but I remained calm with my riding to secure the victory and with it the 2015 crown. To add a second world title makes me very happy and once again the Sherco has proved itself in all areas with its performance at the highest level of the sport.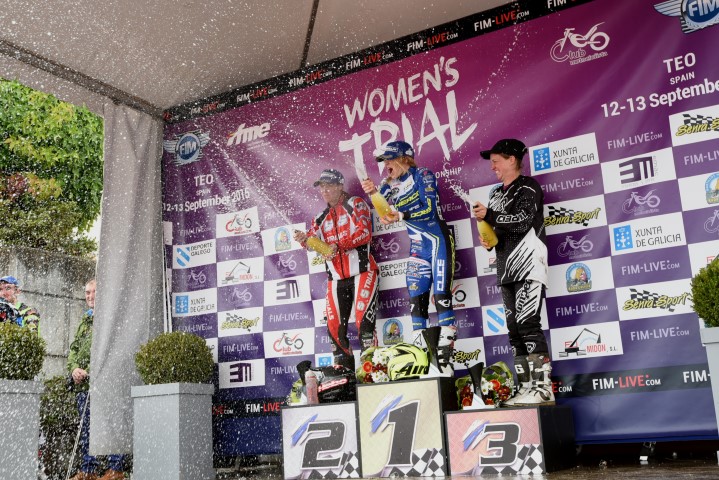 I would like to thank everyone at Sherco and Malcolm Rathmell Sport, my partner James, my family and the much valued sponsors who all provide me with excellent products and support" – Thank you – Emma B
Results can be found on the website: www.fim-live.com