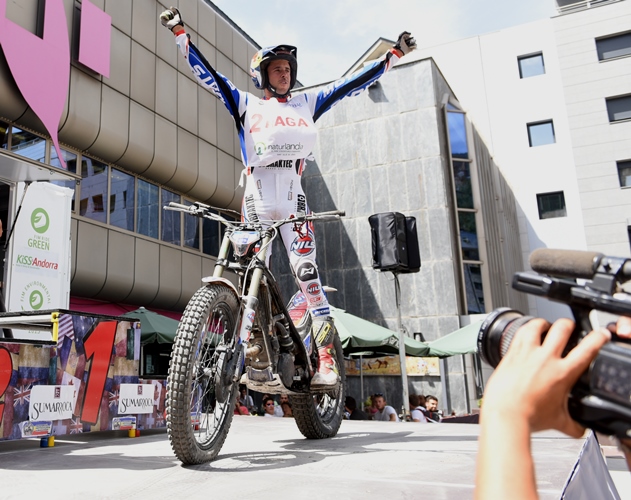 John Lee Motorcycles are excited to announce Adam Raga's exclusive three day 2015 summer trials school this year to be held at the Round Rocket Plantation in Chalfont St Peter, Buckinghamshire, SL0 9QP. Currently showing superb form at the cutting edge of the sport in the WTC having taken the scalp of Toni Bou the six time world champion and current number 2 indoor and outdoor world champion Adam Raga will be leading the event with additional support of two of the country's top riders Sam Haslam and Alexz Wigg. Riders of all ages and abilities are welcome at the event, due to take place on 13th, 14th and 15th August. You can choose to join us for one day, two days, or all three where you'll get the chance to have one-on-one training with Adam, Sam, and Alexz to improve your trials technique. Small groups will be split out according to ability to ensure your training experience is personal. Don't miss this fantastic opportunity to tighten up your skills and learn from one of the best riders in the world.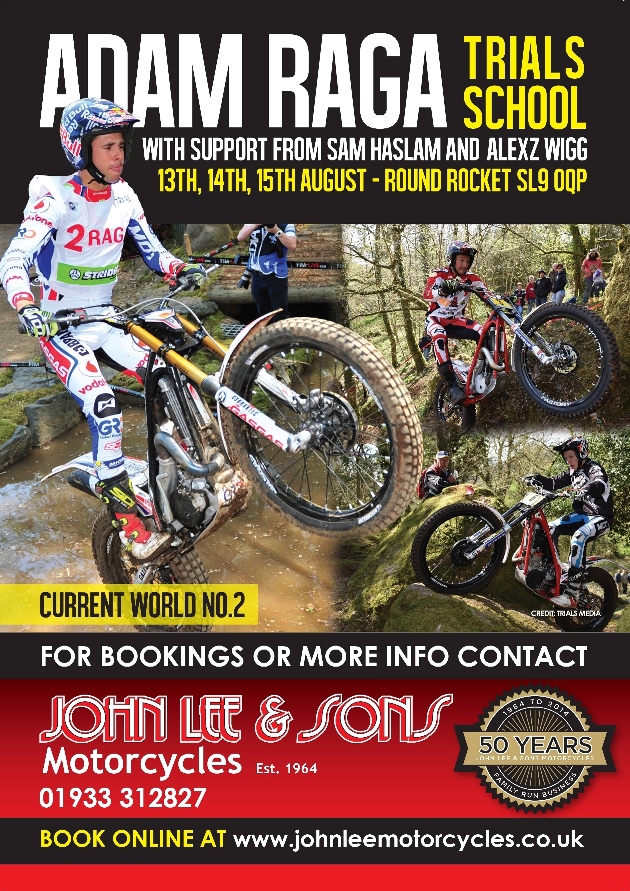 Price: £149.99 per person, per day. Price includes insurance.
Secure your place now through our online shop web: www.johnleemotorcycles.co.uk – Tel: 01933 312 827. We advise you to book early to avoid disappointment.
Feel free to call us if you have any queries.