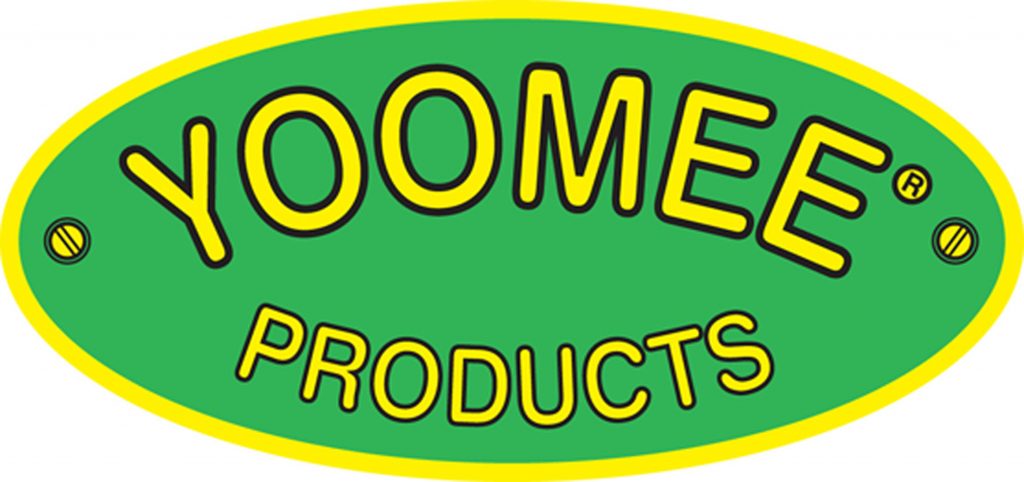 Do not forget 'Father's Day' gifts for the ones you love.
YOOMEE – TRIALREPLIC 1:6 SCALE SIZE MODELS – Order early to avoid disappointment.
1:6 scale replicas of motorcycle trials models from Honda, Montesa and Ossa, using both metal and plastic materials in their production exclusively for sale in the UK from www.yoomee.co.uk
Sold as display models for the collector, they make the perfect gift for the motorcycle trials enthusiast for 'Father's Day'.
Get yourself along to the website: www.yoomee.co.uk to start collecting these exciting models or call: 01663 744766 for more information. Please note that Yoomee will only supply in the United Kingdom, where they are the sole UK importer of all Trialreplic products.
Online orders can be paid via PayPal at checkout.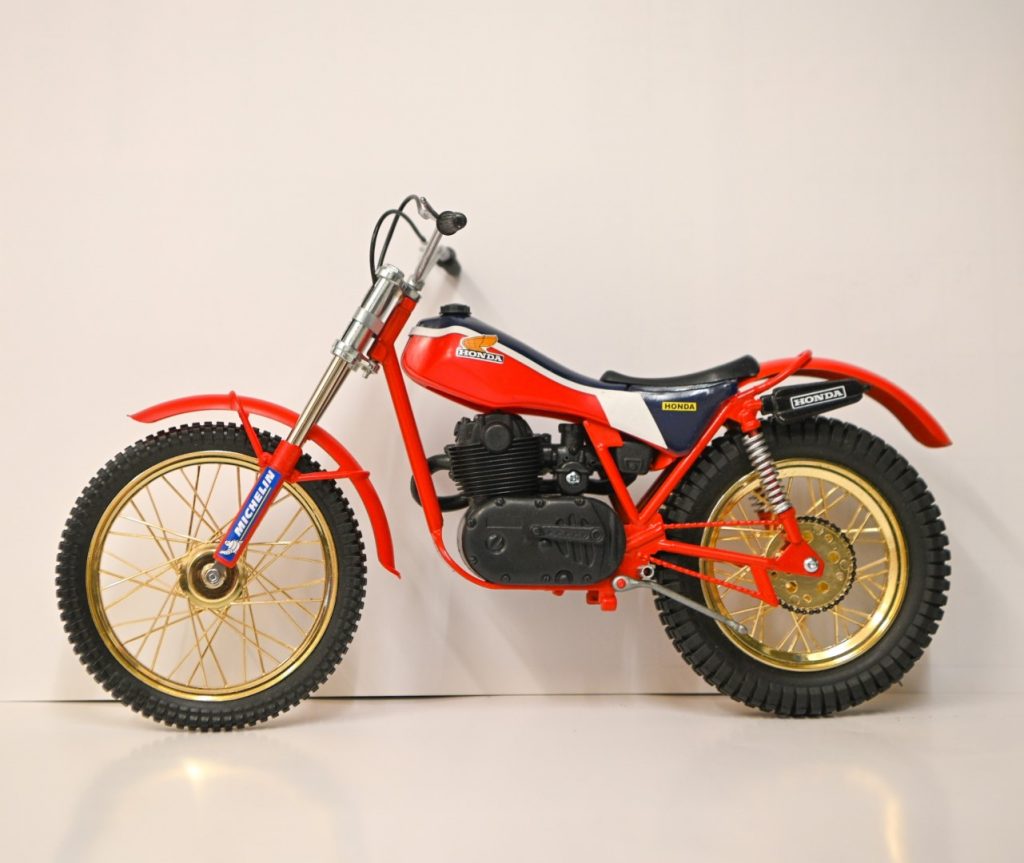 Honda TLR: £69.99 – FREE P/P
Very much a part of the classic trial's scene in the modern world, this machine, the Honda TLR is the starting point for many of today's highly modified four-stroke machines.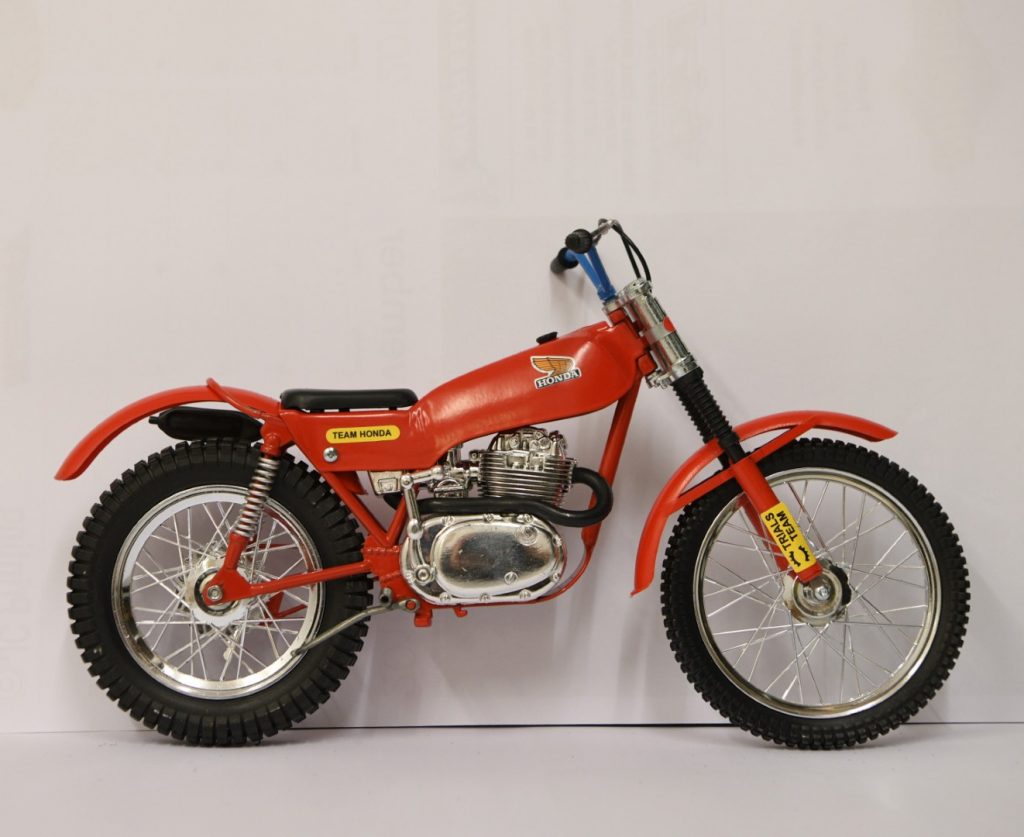 Honda RTL Red: £69.99 – FREE P/P
We all remember the winning years of this machine in the hands of the FIM World Trials Champion Eddy Lejeune from Belgium and ACU British Trials Champion Rob Shepherd.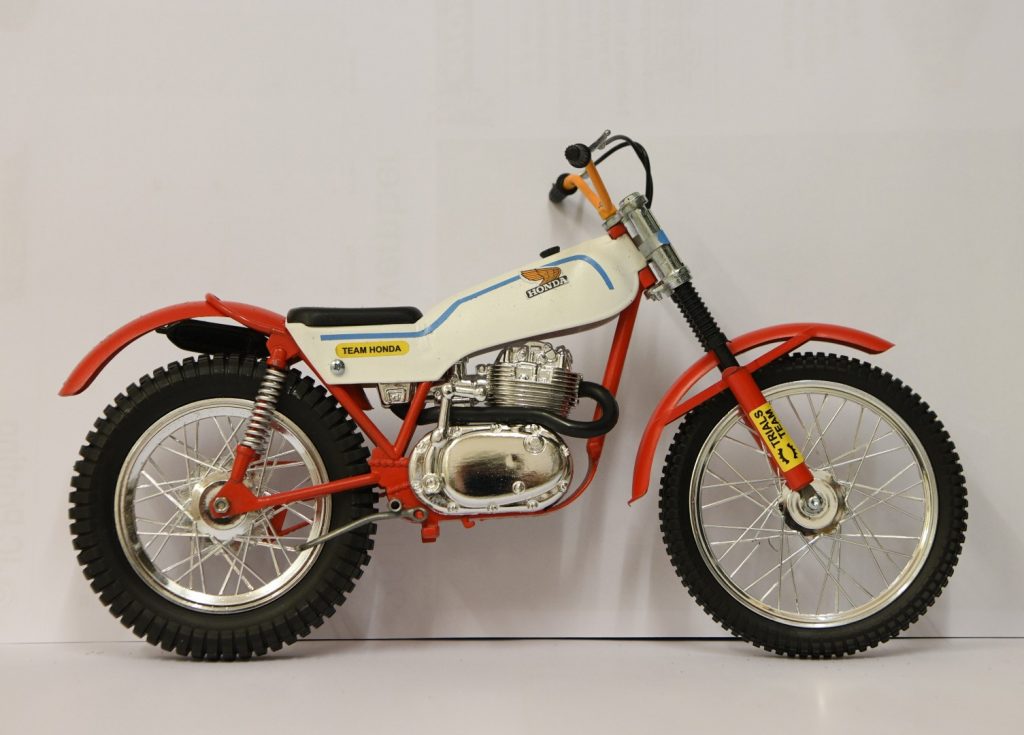 Honda RTL White £69.99 – FREE P/P
In the USA, the four-stroke RTL 'Team' machines carried this white and red colour scheme as ridden by the late Marland Whaley.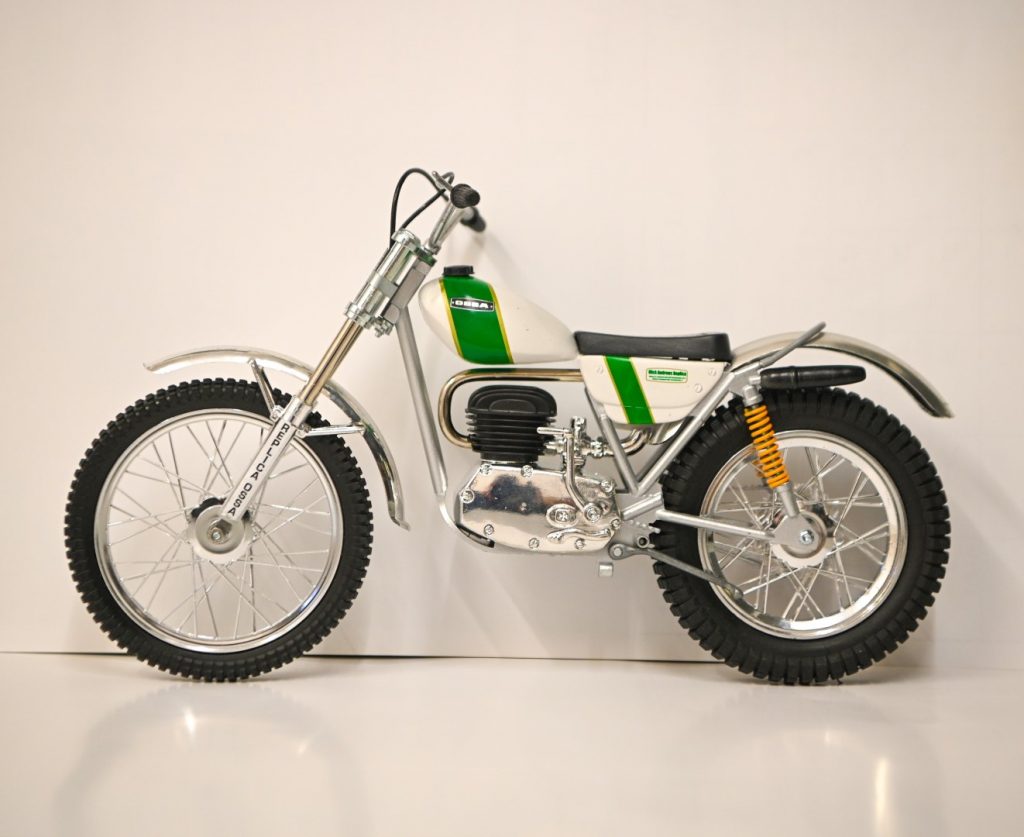 Ossa Mick Andrews Replica: £69.99 – FREE P/P
This Mick Andrews Replica model is a fitting tribute to the man who developed the Spanish Ossa, 'Magical' Mick Andrews.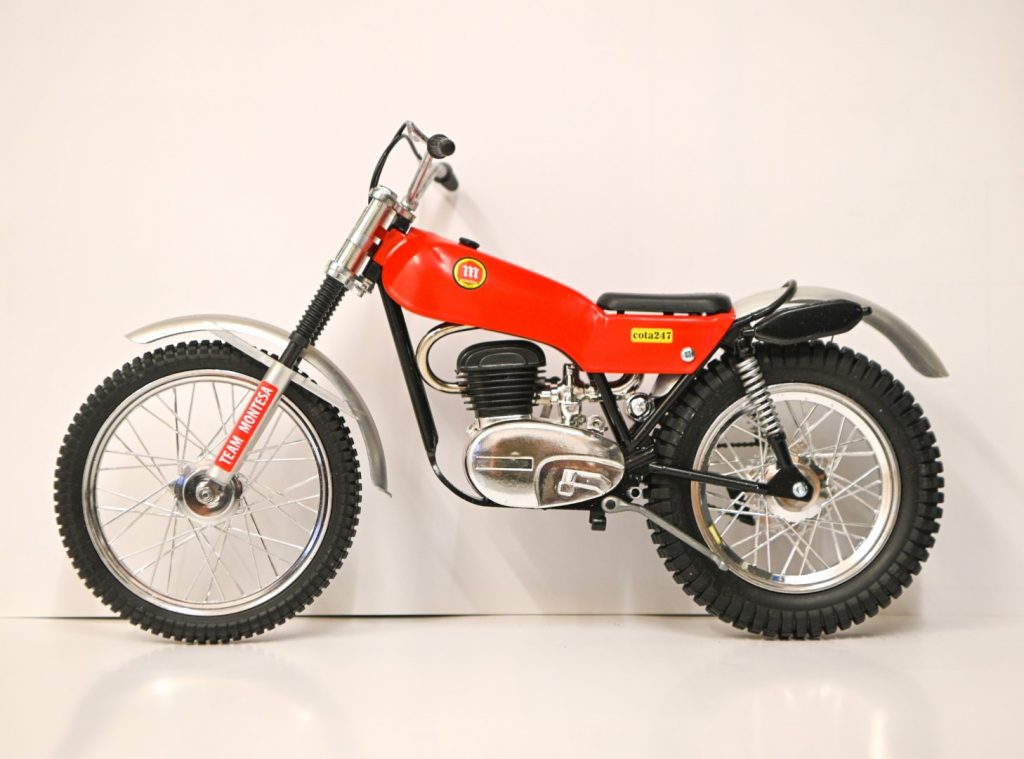 Montesa Cota 247: £69.99 – FREE P/P
With a long sporting history of over 75 years the Cota 247 is the trials model that put the name of Montesa on the road to its worldwide trial's success.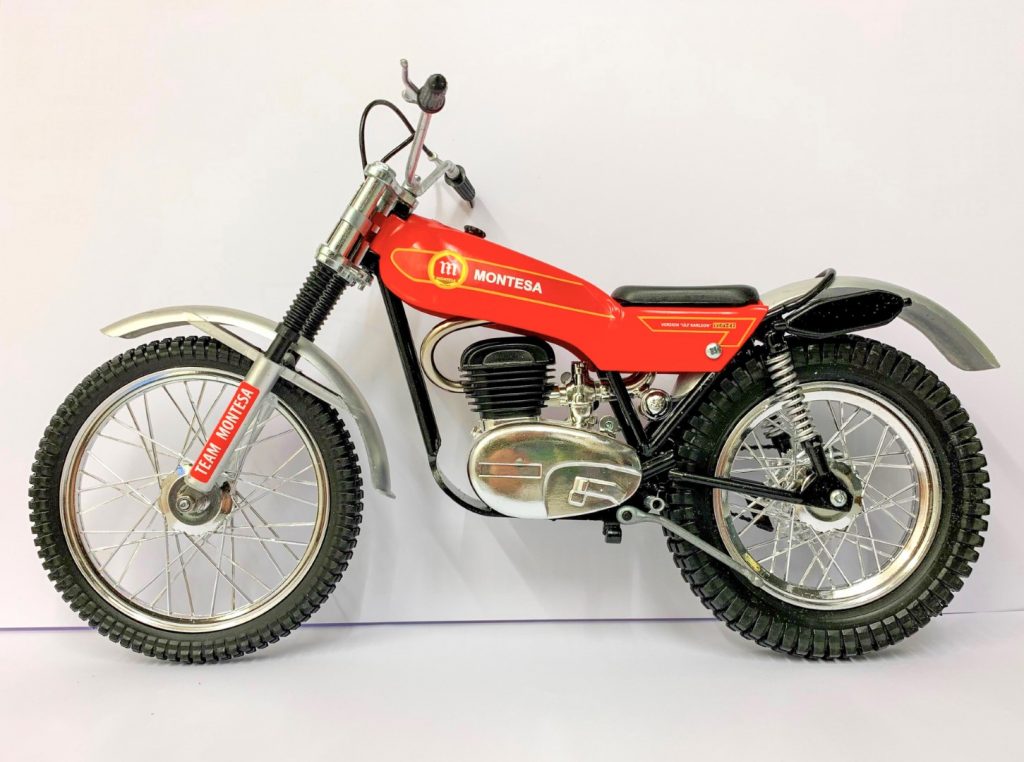 Cota 247 Ulf Karlson Replica: £69.99 – FREE P/P
A fitting tribute to the man that this Montesa replica model is named after, Sweden's Ulf Karlson who gave Montesa early European success.
⃰ All models include Free UK postage*
Online orders can be paid via PayPal at checkout: www.yoomee.co.uk