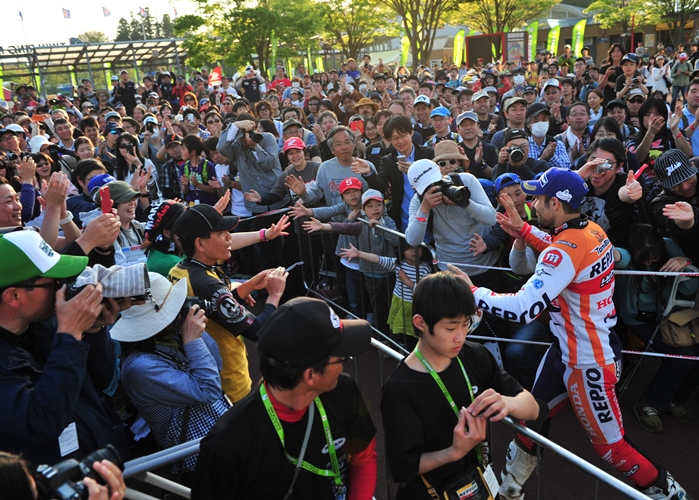 Back to back wins for Toni Bou – Repsol Honda at the opening round of the 2015 FIM Trial World Championship in Japan last month means that the reigning champion will lead the charge as the series moves onto Sokolov, Czech Republic this coming weekend. Commanding victories in Motegi over two different runners-up on Saturday and Sunday sees Bou hold an eight point lead in the general standings as he heads into round two.
Words: FIM G2F Media Pictures: Trials Media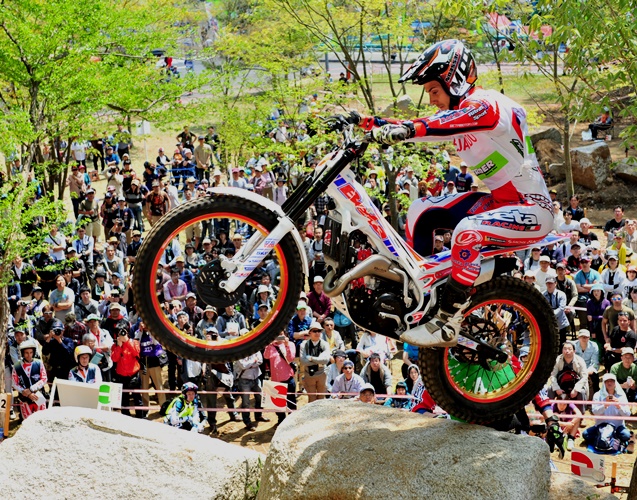 Perhaps slightly surprisingly it is Jeroni Fajardo – Beta who currently sits second in the points table after twice being on the podium at the initial Grand Prix in Asia, the thirty-year-old was second on day one and took third spot on day two. Ranked fourth overall last season, Jeroni does have the potential to break back into the top three as he did come the end of 2013, but will need to maintain a good level of consistency if he is to keep those riders around him at bay.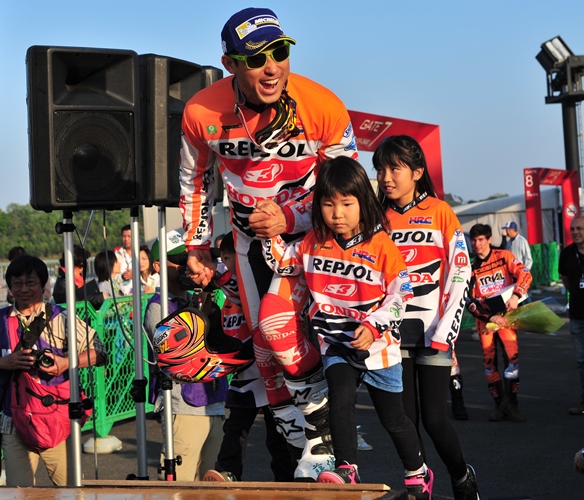 Making a welcome return to top level competition following his long lay off from riding at all as he recovered from a long standing knee injury, Takahisa Fujinami – Repsol Honda certainly made the most of his home advantage at the first round in his native land. Fourth on day one was an excellent result for the now thirty-five-year-old experienced campaigner, especially as many thought it may take a bit of time for Fujinami to return to the mix. However if a top four finish was not enough, the fans absolute favourite went on to surpass even perhaps his own expectations as he followed his teammate Bou home on the second day of competition. Takahisa's 4 – 2 showing puts him third in the points race heading into the event at Sokolov.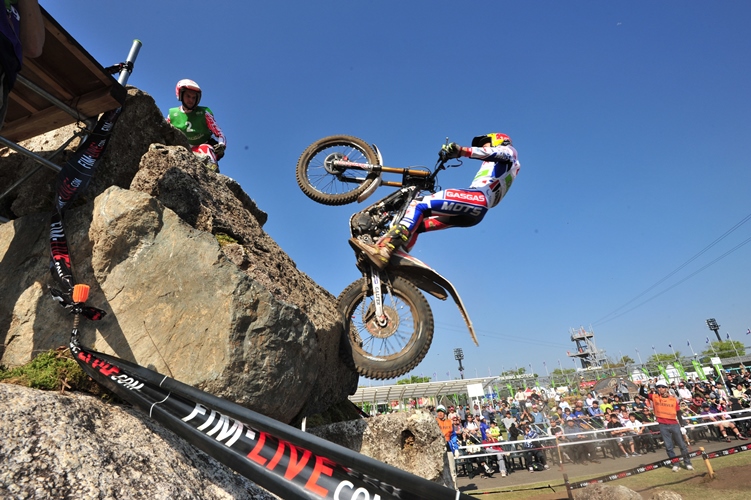 A win at domestic level in more recent weeks over Bou will mean that current fourth placed Adam Raga – Gas Gas will arrive in a country where he was last beaten in 2001 with renewed confidence, and will be hoping that history will repeat itself as he looks to make it six Czech GP victories on the bounce. In stark contrast Albert Cabestany – Sherco is yet to find his form outdoors in 2015 with a pair of disappointing fifth places in Japan followed up by him not even making it on to the rostrum at the latest Spanish championship event. Hopefully the month long break between the opening two GP's will have proved to be part of the perfect tonic in Albert's recovery plan.
Making his debut in the World Pro class teenager Jamie Busto – Repsol Honda certainly made a good first impression in Motegi as he recorded back-to-back sixth spots over the opening weekend of the 2015 FIM Trial World Championship. Busto along with the likes of Alexandre Ferrer – Sherco and James Dabill – Vertigo will look to the first European event of the series to make their mark on the established top five riders.
Through in the FIM World Cup category it was France's Benoit Bincaz – Scorpa who was the dominant force, as he notched up a pair of wins in Japan to open up an eight-point advantage over his current nearest challenger Miquel Gelabert – Sherco from Spain. Gelabert went 3- 2 at round one to confirm himself as one of the main title fighters even at this early stage of the season. It was a similar story for Oriol Noguera – Honda who was also twice on the podium in Motegi to open his 2015 campaign with a good level of purpose. These three riders remain the favourites in this division going into round two.
Another double winner in Asia was Italian rider Marco Fioletti – Beta, who topped the FIM 125 Cup category on both days to make himself the man to beat this weekend in the Czech Republic. Again he is sure to come under pressure from Maxime Varin – Scorpa as this weekend plays out, with the opening round of the 2015 Women's Trial World Championship also being part of this combined two day competition.