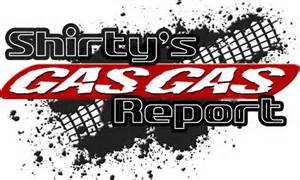 All the Team headed north for the final BTC weekend of the year….a double header at the excellent Bob McGregor venue.
http://www.trialsacademy.co.uk/
JSTGGUK rider Tom Minta won the Expert Class on Saturday which won him the Expert Championship title. His JSTGG team mate Dan Thorpe was third on Saturday who eventually finished 2nd overall in the Championship. It's been a good battle all year with Tom and Dan and even closer since Tom got his red bike after round 4.
Congratulations to the both of you from myself and everyone here at GGUK.
Tom then moved up a class on Sunday to the Championship Class and rode very well indeed attacking all the harder sections like he was used to them. He finished an impressive 12th for his first Champ Class BTC event which he will contest in 2017.
Dan Thorpe will stay in the Expert Class next year where he is happy getting on the podium and showing the young pups how to ride properly.
Also worth a mention for his efforts this year in the Expert Class is Cloburn GG rider Chris Alford. Not his best weekend in Scotland but nevertheless Chris has ridden well all year and finished 11th in the Championship. I guess that first podium will have to wait until 2017 now.
Cloburn/JST GGUK rider Jack Peace won the A Class title with yet another win on Saturday. This year really has been the 'Year of Jack Peace' with FOUR major titles to his name. World 125 Youth Cup Champion, European Junior and Youth Champion and now British A Class Champion. Oh and also 9 grade A GCSE's! Jack Peace is the most talented, hungry and humble lad we've seen for years and I am so proud of him and his family this year. Jack knows he's done well but shows no signs of super-stardom yet. He remains quiet and down to earth which is important because he has a big jump now to the main Championship Class of the BTC (bypassing the Expert Class) and also up to the Trial2 Class at the WTC. Jack knows he's on the ladder but needs to graft over winter harder than ever to make his mark next year. BIG congrats from both myself and everyone here at GGUK.
Jack made the big jump up to the Champ Class on Sunday and was a very impressive 8th beating team mate Sam Haslam and only 3 marks behind his hero Michael Brown, and on a 250cc!
Road and Trials GASGAS UK rider Jack Price has finished 2nd overall in the main Championship Class of the BTC. Jack was second both days to finish runner up behind the UKs no.1 rider James Dabill. JP has come of age this year winning the Trial2 WTC and now 2nd in the BTC. Jack also is keeping it real because although he's done extremely well this year he must start again with the huge jump up to the TrialGP Class next year. Jack knows what to do over the winter and I doubt many will work harder.
JSTGGUK no.1 rider and now Team mentor Michael Brown has battled on this year and is actually back enjoying his riding which is great to see. He was happy all weekend even if he wasn't happy with his final results. There is plenty of life left in the mighty atom and this was not his last BTC round! Michael has finished 5th overall in the BTC.
A big congratulations for his engagement last week to his ace girlfriend Sammy Joe. She has done very well indeed jaja x
Cloburn/JSTGGUK rider Dan Peace who has lived his brothers shadow a bit this year should also be very pleased with his BTC year finishing 6thoverall which im sure he'll improve on next year. He will also be one of the favourites in the T2 WTC class after finishing 3rd this year. Dan and will be one of the hardest working riders over the winter that's for sure.
JSTGGUK long standing teamsters Sam Haslam and Alexz Wigg have finished 9th and 10th respectively. Both working men now and riding Trials for fun. Both lads had tried hard this year to keep the young guns away but have struggled with such great talent coming rapidly through including Price, Peace Bros, Roberts and Martyn. For me Alexz and Sam are important members of the Team and im proud of them. Both loyal GG riders that have served their time well and will continue to do so!
Thanks to all the Team this year and all their families.
Thanks also for staying loyal to GG.
Thanks to Factory Kev for wielding the spanners.
Thanks to www.trialmaguk.com for the pics.
The season is not over yet….we still have the big one…..THE SCOTT TRIAL!
I know the Team will all give 100% but that's not good enough, 110% please !
5 hours of pain but the result lasts forever.
Race day is October 22nd, let battle commence!
Regards
Shirty