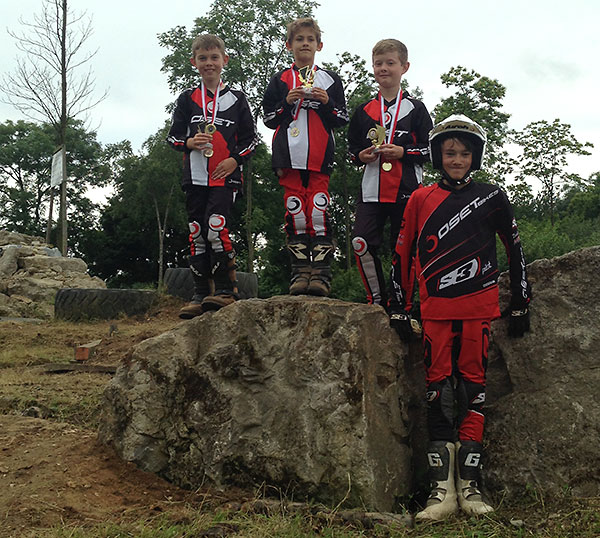 The first round of the inaugural Three Counties OSET Cup kicks off on Sunday 19th April at Walkern Road, Bennington/Watton at Stone, Herts, SG14 3RP.
The event is run by the newly formed East Anglia Trials Club who will hold eight rounds and take the best six results for an overall championship placing.
Andy Dear, who heads up the new club, said: "I have two boys who both ride OSET Bikes and love it.  We're looking forward to being able to offer a local championship for kids and their families that's whole lot of fun and helps bring young riders into the sport.  Simply turn up on the day!"
Signing on starts from 9.30am trial starts at 10.30am.
Andy added: "It's great for kids that OSET events are now available up and down the UK – three this weekend alone!  Today's D-Class British champions started their careers at OSET Cups, which is a real incentive for new riders.  Trials riding is a brilliant sport and we're delighted to be able to support it at grass roots level."
Entry fees are £15.00 per child (single day event) and any siblings will be at £10.00 per child.  Please bring birth certificates if you do not have an ACU license.  The event will be signposted with small orange flags to direct you to the venue.
For more information please email Andy Dear – eatrialsclub@virginmedia.com.