Now Trial fans can follow results from the 2015 FIM X-Trial World Championship live by using the new and improved FIM app, which is available for FREE download (Apple store & Android market).
Simply download the app and select the sport button from the front page. Inside the X-Trial section you will find information about the full series. Contained within each round you can access venue and event details, the event format, rider profiles including the wild card entrants, up to date championship standings, images and videos (post event) and most importantly live results as the action is actually unfolding.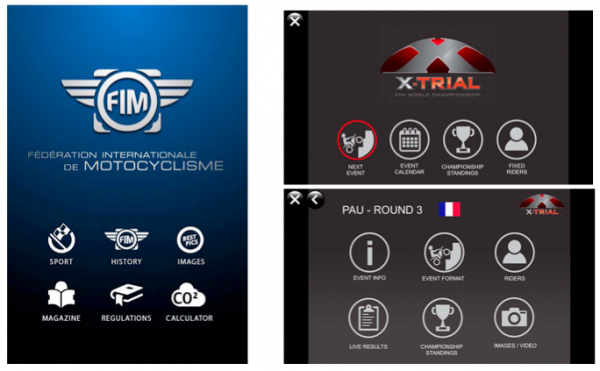 So whether you are actually at the event, sat in the comfort of your own home, out having dinner with friends, or literally anywhere in the World you can now follow live section by section results throughout qualification and then also during the final.
Launched just last weekend for the second round of the series in Marseille, the app was well received with fans, the media and teams making great use of this new and important innovation that offers real time updates as the event unfolds. Now you have no reason to miss the action – so download the FIM app now and follow Pau live tomorrow night.