GALFER CELEBRATES WITH EMMA BRISTOW HER SECOND TRIAL WORLD TITLE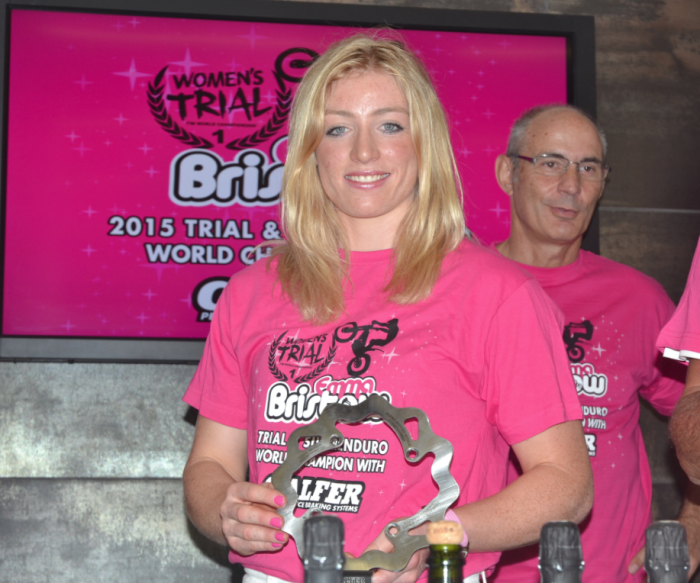 Industrias GALFER hosted a party to celebrate Sherco and GALFER rider Emma Bristow's second Trial World Title.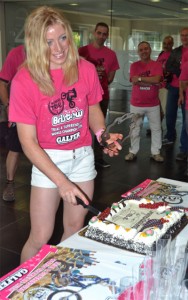 On Monday 21st September, after winning her second Trial World Title at the Ladies FIM World Trials Championships, and the Trial Des Nations, both held in Tarragona (Spain),
Galfer hosted a celebration with Emma and her family. Galfer staff, some partners and media also joined the party and they wore acommemorative shirt for the moment.
Emma was given a Galfer Disc Wave® engraved with her titles, and then she cut a special cake to share with everyone present.