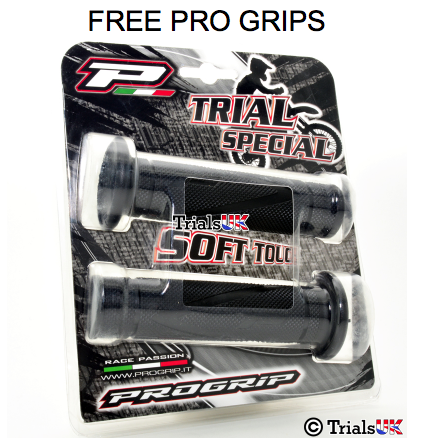 Spend over £75 on 
TRIALSUK.co.uk 
And get these quality soft and super comfortable grips worth a tenner
….. for nowt!* Extra Value Saving – Order over £199 and get FREE delivery as well ! *
When you order please add the code "PROGRIPOCT15" to the notes section and the grips are added to your order FREE!
Dont forget to add the code at the checkout as they cant be added after the order im afraid.
Offer available only on the Trials UK main website.
Offer ends 11th October 2015
Watch out for more Special Offers and Competitions Coming soon.
TRIALS UK – THE WORLDS LARGEST STOCKIST OF TRIALS PRODUCTS