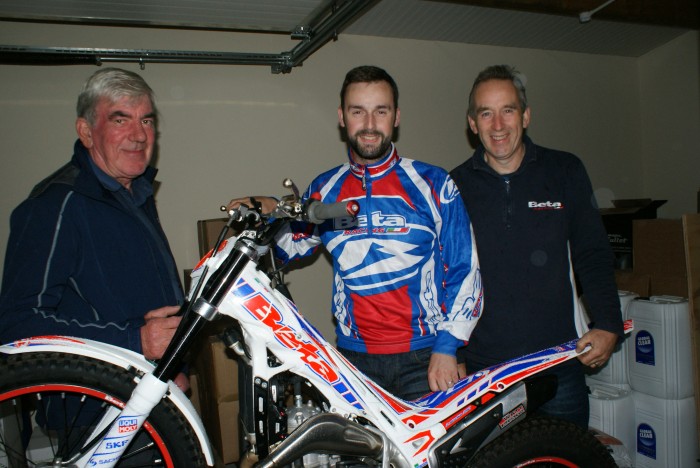 We are delighted to announce that GLOBAL OILS NI Ltd have agreed to sponsor our Autumn Trophy Trial for the second time.
Mr. Raymond Campbell of Global Oils has been a long time member and supporter of Mid Antrim Motor Club and we are delighted that he has decided to add his companies support to our Autumn Trophy Trial for the second year. Global Oils are supplying trophies, event prize money and Global Oils products for all competitors. The club are deeply indebted to Raymond and Global Oils for this endorsement of our club activities and promotions.
The event is due to be held on Saturday 12th September starting at 11am. It will be a 'Closed to Club' event and will be called the Global Oils Autumn Trophy Trial. It will be run for the third time at Upper Shilnavogy, near our existing venue at Shilnavogy Hill . Clerk of the Course WillieDickey said 'Our team of section markers have been working hard over the summer months and with the cooperation of the land owner have opened up even more exciting new sections at this great venue'. The route to the venue will be signposted from Broughshane and for those with these modern gizmo's the details are all on the website.
The club sections markers will be making sections to suit all abilities and so are hoping for good support from all local riders to dust down their trials bikes and come out and support the event. The Grade D/Sportsman grade really is for the competitor who just wants to ride his bike in a fun environment with simple sections ideal for novice riders and those who only ride occasionally. Theevent this year is being run as a 'closed to club' so no competition licence is required so there are no excuses for not getting the bike out of the garage and having a fun day out. Equally for those who want a challenge this venue has that in abundance as well.
This will be the third round of the 2015 Michelin Mid Antrim Club Trials Series. Current standings are the tightest we have ever seen in this popular series. There are 6 riders all equal on 20 points, Jamie Nixon, R.Mason, S.McNeill, Lee Hulme, C.Grieve and R.Jennings. There are another six competitors just a few points adrift so it really is all to ride for in this 3rd round. Full details and standings are on the website
Event regulations & Entry form can be down loaded from the website or why not enter on line at:
It really helps the event secretary if you can enter prior to the event and reduces the queues and waiting time on the morning.
You can also follow us on Twitter @mamctrials and on facebook MAMC Trials