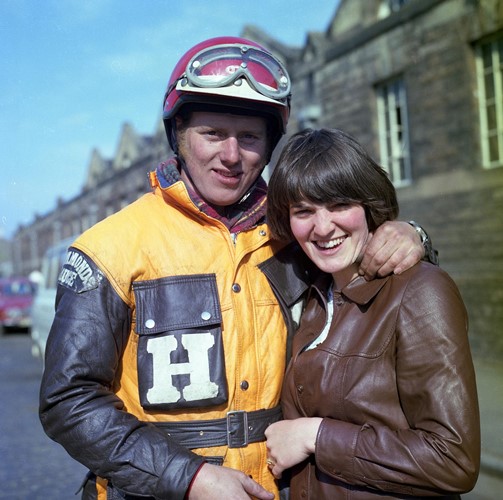 We have just received this news – our thoughts are with the family at this very sad time – John Hulme
It is with deep regret that we inform you of the sad passing of Harold Martin Lampkin, better known as Martin Lampkin, who lost his cruel year long plus battle with cancer earlier today at the age of sixty-five. As the first ever FIM Trial World Champion back in 1975, Martin who continued right through to the present day to be a recognised and much loved figure within the motorcycle community the World over, passed away peacefully surrounded by his immediate family near to his hometown of Silsden, Yorkshire. Our thoughts and condolences are with his wife Isobel, his sons Dougie and Harry and other members of the Lampkin family, plus all his many friends motorcycling and otherwise at this sad time. Funeral details will be confirmed in due course. In the meantime, we politely request that the family's privacy is respected during this difficult period.
Image – kind thanks to Eric Kitchen.