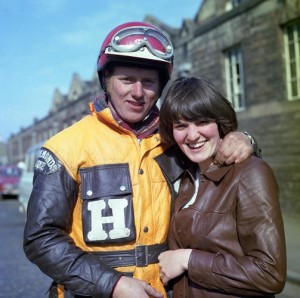 Following the recent and sad passing of Harold Martin Lampkin on Saturday 2nd April 2016.
A funeral service will be held on Monday 11th April 2016 – 1.30pm at St James Church, Kirkgate, Silsden, West Yorkshire, BD20 0AL.
The family have kindly asked for no flowers.
If you would like, donations can be made to Manorlands Hospice, Keighley Road, Oxenhope, Keighley, West Yorkshire, BD22 9HJ.
Donations can also be made online – when doing so please select – "I'm donating because of the work of: Manorlands" –  
https://www.sueryder.org/donate/one-off-donation/donation-form?amount=
Image – kind thanks to Eric Kitchen