PAUL EDMONDSON AND THE HONDA TLM 50cc
Have you ever wondered where his off-road skills came from? We return to the SSDT in 1986.
 Words: John Hulme – Pictures: The Edmondson Archive
His first powered machine was an Italjet "twist and go" before the good old Yamaha TY 80 and Majesty machines came along, where he soon became a regular winner in the schoolboy classes. He mixed this with riding in cycle trials in the early eighties on the Montesa-developed Montesita cycle trials machines imported by Jim Sandiford, taking British championship titles along the way. On approaching sixteen years of age he had his sights set on riding in the famous SSDT but could not find a suitable 50cc machine, which he was required to ride to comply with the road traffic act at the time. The Honda 50cc TLM was a new trials model aimed at the rapidly growing schoolboy market; it also complemented the new TLR 250cc four-stroke. These machines were aimed at giving both father and son machines they could compete on together.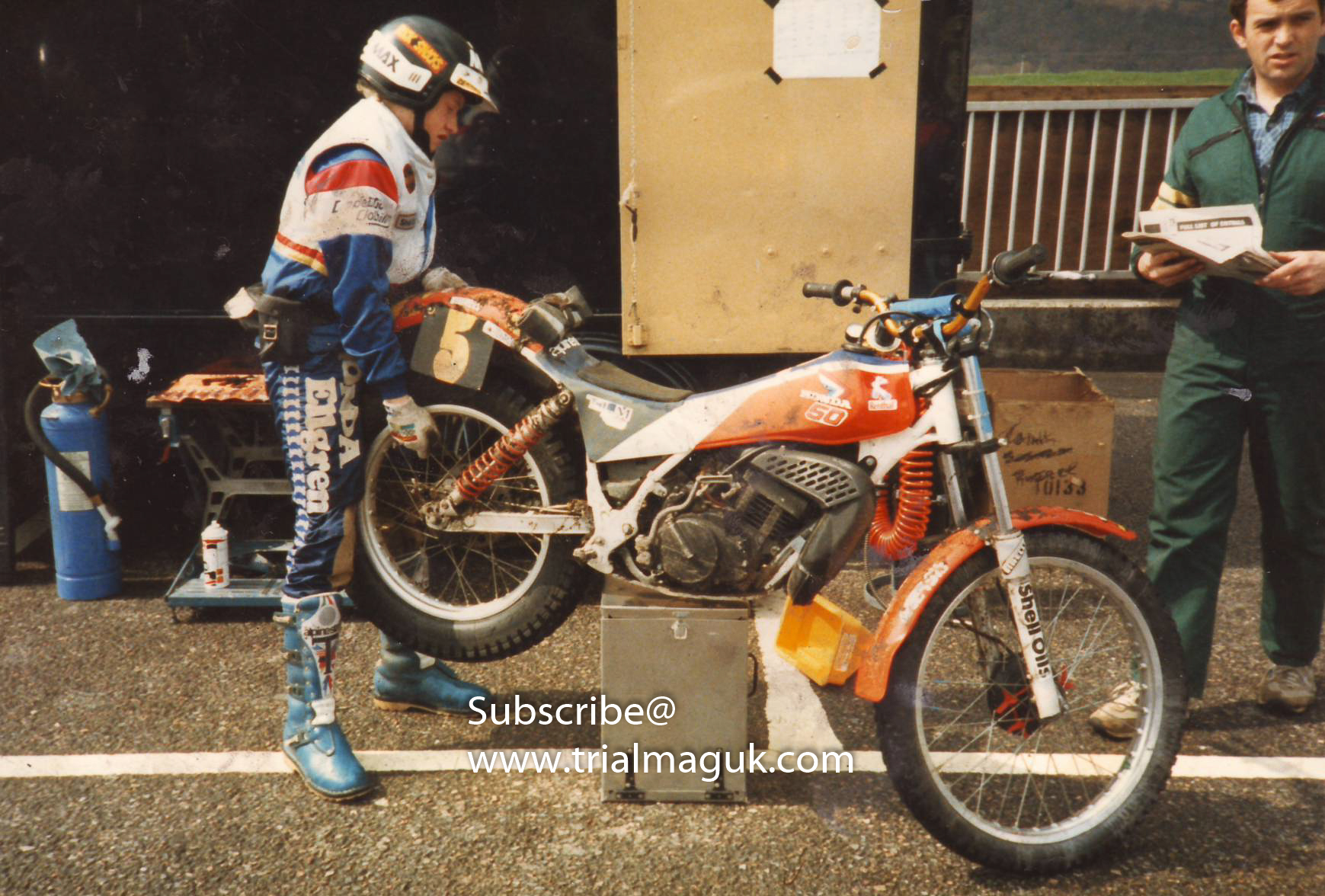 He spoke to Honda UK about the possibility of the loan of a machine for the event and with the publicity it would attract they duly obliged, and a new machine was delivered to the Edmondson household. The machine was stripped of all the unnecessary parts – lights, indicators etc. Some Pirelli tyres were fitted, as were Renthal handlebars and a pair of trick "Rockshocks" rear shock absorbers. The engine was "fettled" to suit the conditions in Scotland and then Paul tested the machine until he found it was to his liking. The SSDT soon came round – he would be riding number five. The week went well despite trying to keep the little 50cc machine on target for a finish, as it was quite slow on the road sections which play an important part of the event. Despite some memorable moments during the event he came home in 146th position from a starting entry of 230, losing 437 marks; he was credited with a first class award, some achievement for a sixteen year old!
He would see the year out riding in various trials on the Honda, including the Manx Two Day Trial. As they say, "the rest is history!
If you like this you will most certainly enjoy Classic Trial Magazine!
Go along to the black drop-down toolbar on www.trialmaguk.com Click on 'Back Issues' and the toolbar will drop down. Select the copy or copies of Classic Trial Magazine you want to order, which country zone you are and order, it's easy to pay with Paypal.
Find out what we have in stock by visiting: www.trialmaguk.com
If you value your collection and want to keep it together and protect it we also have the solid Back 'Binders' in stock, magazines not included, that should keep you busy – #enjoy
Order your 'Binders' at: www.trialmaguk.com
We are following and respecting the government guidelines and are still able to post out orders, these will go out on Mondays and Fridays. If you have any questions over the Trial Magazine or Classic Trial Magazine orders for Subscriptions, Back Copies, Binders or other products we sell then please e/mail us at: england@trialmag.com
Classic Trial Magazine – Have You Subscribed Yet? Remember it's only available on subscription.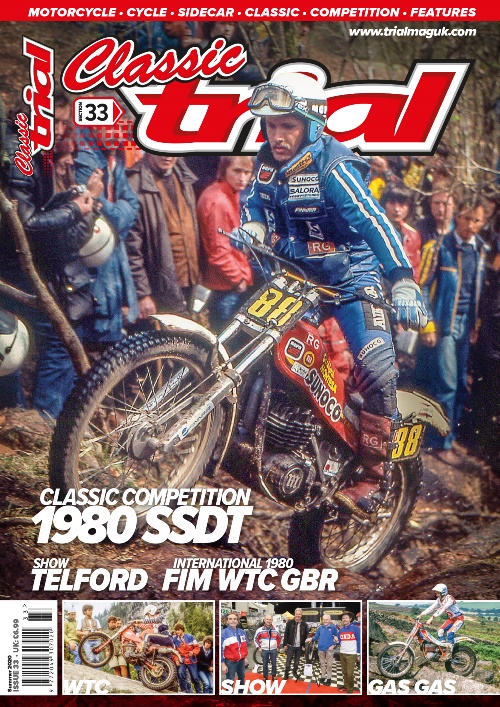 Order the current issue of Classic Trial Magazine: www.trialmaguk.com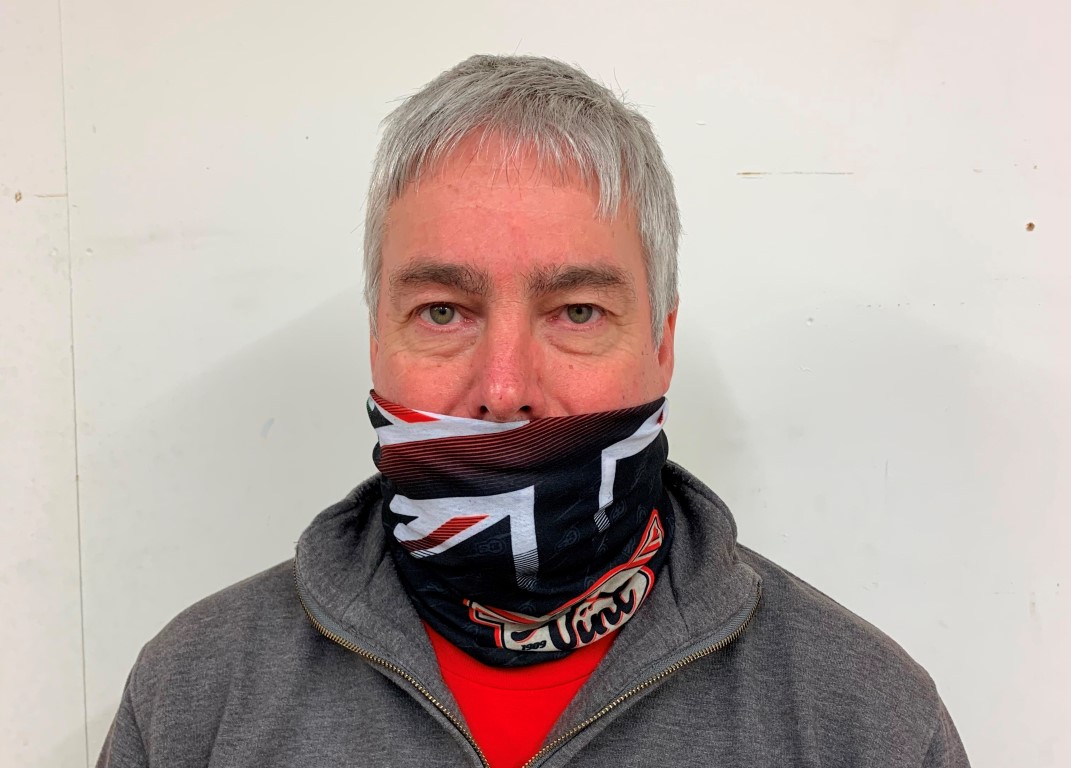 We are waiting to send you out this 'Free' S3 Products Neck Warmer with all new subscriptions to Trial Magazine and Classic Trial Magazine – Whilst stocks last.
It's a cloth double sided neck warmer to cater for both the Trial and Classic Trial rider. New Subscription offers: www.trialmaguk.com