HEBO announces a new trial boot, the Tech Comp, that will be marketed in November after more than 24 months of development.
During two years, HEBO and its R + D department have been developing and performing the new TECH COMP, a model that will become unique and exclusive, due to the fact that it includes the most advanced closing and adjustment system designed by BOA, without maintenance and with official live warranty, a system that administrates the pressure adjusting it to each foot´s shape perfectly. The new boot will be available on three different colors, white, grey carbon + fluor green and black carbon + red.
Produced on a special microfiber highly resistant to friction, breathable and easy to clean, does not get extra weight on wet conditions, being the lightest model on the market actually, close to a 30% less than the rest.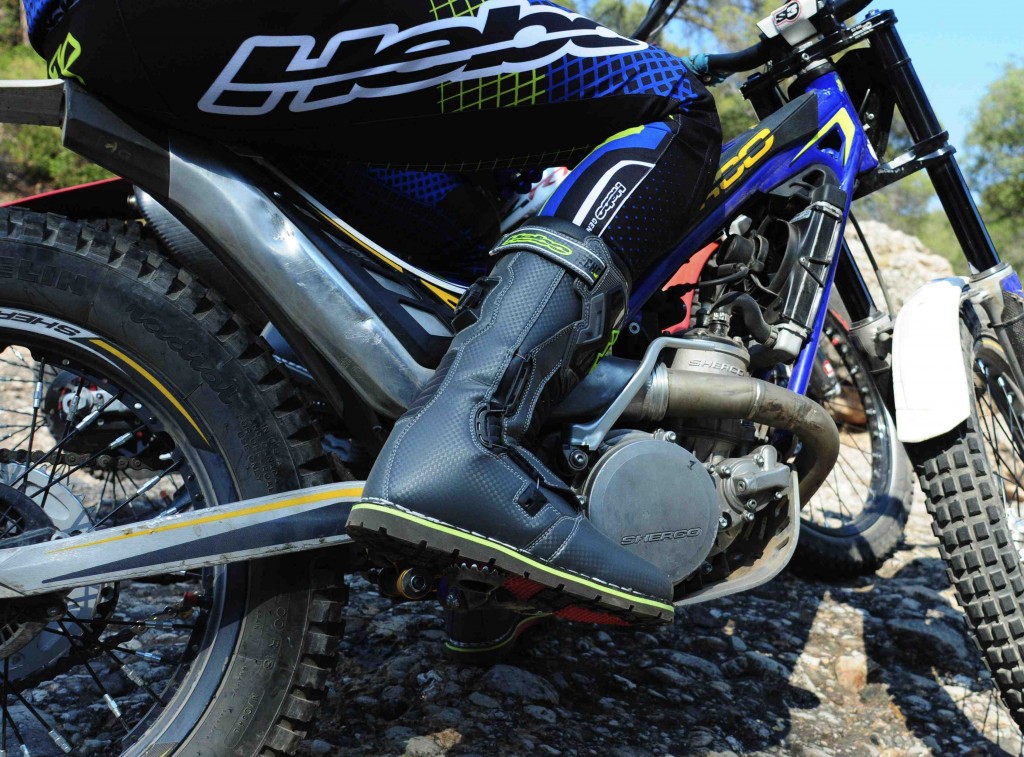 The collaboration from riders such as Eddie Karlson, Pol Tarrés, Oriol Noguera and others, together with the R + D department, contributed as well to improve other aspects such as the sole, adjusting it to the real requirements of this sport, and providing it with special designed areas for a better adjustment and resistance for foot rests, brake pedal, dust expulsion and a more resistant front area.