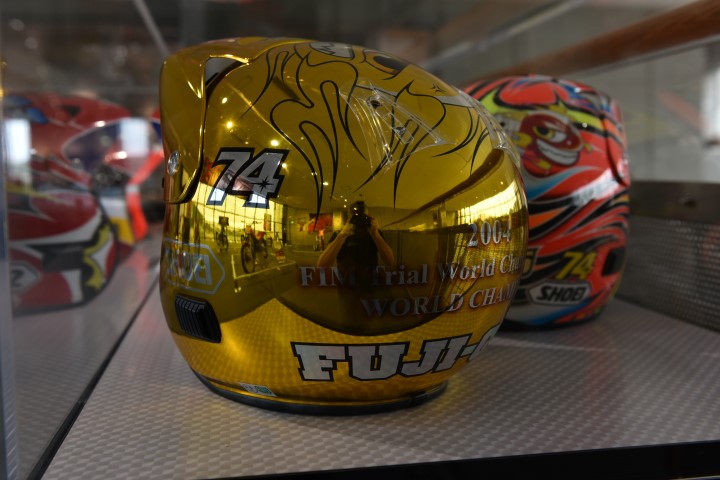 With 278 WTC trials under his belt resulting in 150 podiums and 32 victories Takahisa Fujinami has spent 18 years in the top 5 riders in the world.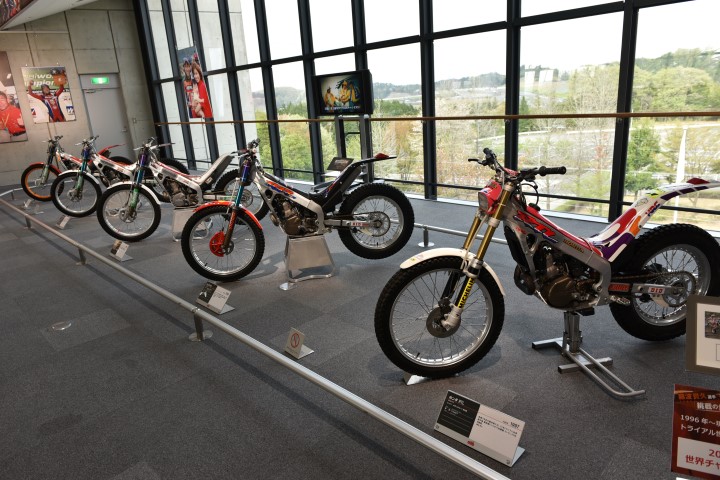 To celebrate the occasion in April 2015 as the WTC season starts the stunning Honda Collection based at the Twin Ring Motegi venue in Japan have made a very special display area dedicated to the man and his machines.
Trial Magazine was privileged to be invited to take a look and would like to thank the museum for allowing us to take the images.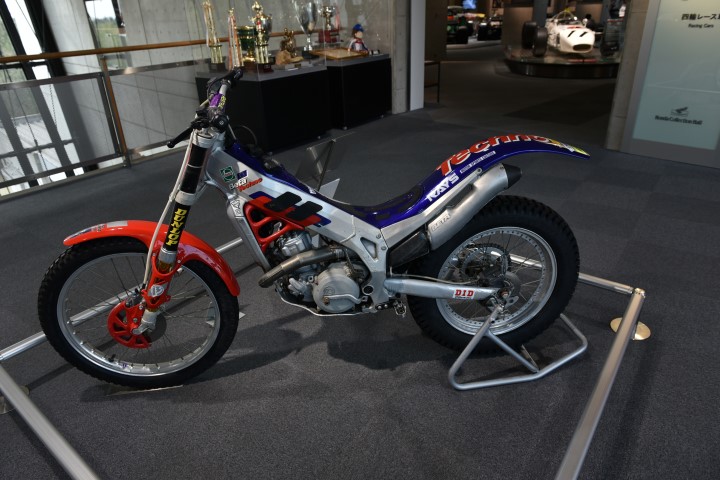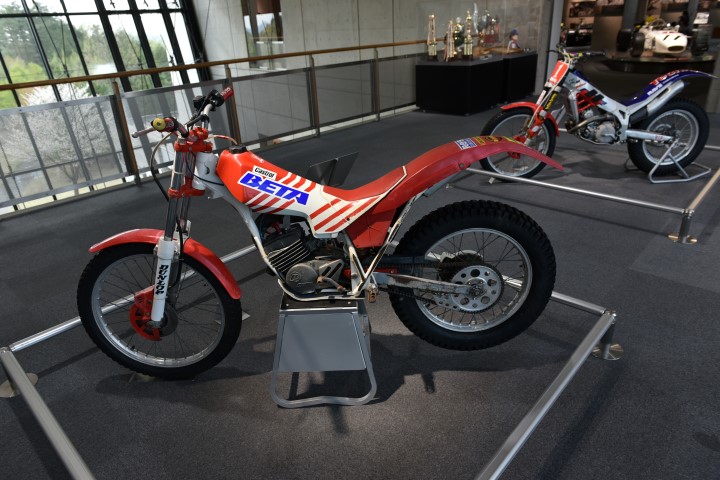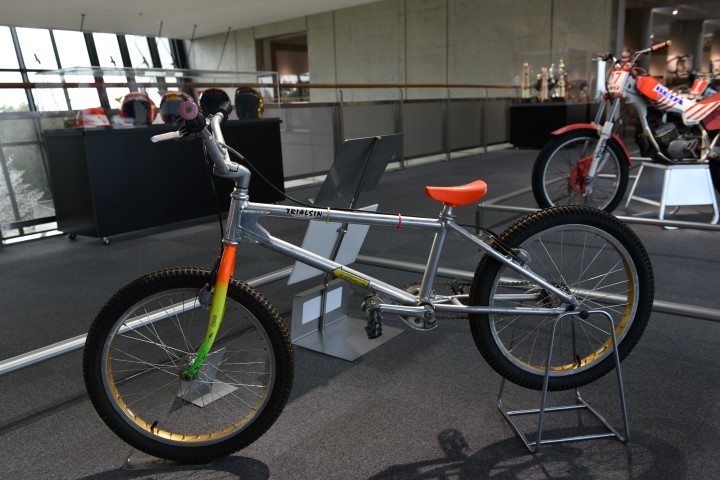 They even have some of his old machines on display and his Cycle
Picture Credit: All rights reserved – Trial Magazine – These images must not be used in print or on Social Media