Crowthorne Cycle Trials  
A weekend of Cycle trials held over a very hot weekend in July at Hook woods, Surrey, hosted by Crowthorne club. Saturday being a practice day with sections set out on the other side of the woods then after, competition time all with cycle trials orientated including Cycle speedway and Unicycle racing won by Toby Smith (Koxx) The balance your bike on the beam won by motorcycle trials rider Hannah Moore (Koxx) and obviously the yearly high jump challenge, this year Darren Ring (GU) taking the win, the shield being presented along with yearly awards in October.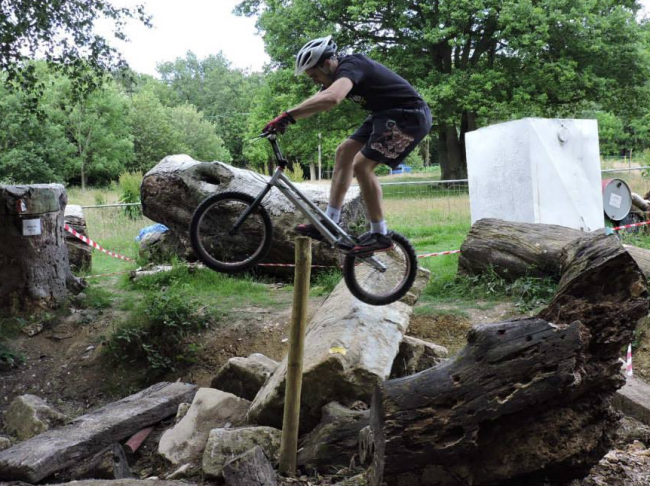 Sunday incorporating round 5 of the 7 club championship.
The eight Sections for the Sunday trial were set out early morning. Section 1 being the only one left over from the previous day but adjusted somewhat which had the gulley of rocks very long and tricky with balance beams 3 big rocks before entering the dried gulley which is near always wet once over riders would tackle the mounds of rockery all no problem for Elite class winner of the day Charlie Rolls (Hope) who back wheeled it most of the way and even spent time on tuition with Novice class rider Casey Moore (Monty). Antonia Souza (Echo) dropped 2 dabs here and on his last lap 1 better to secure 3rd place behind Sam Rolls (Ozony/54Sport) who had a brilliant second lap of just the 5.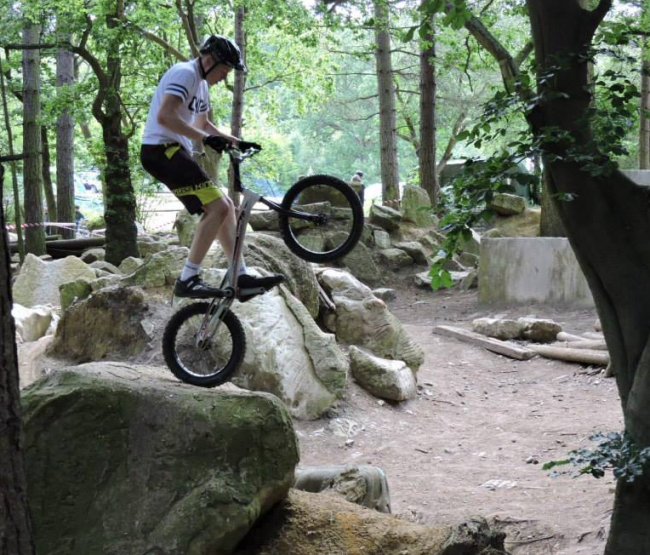 Adam Birchmore (Monty 221pr) dropped 3 of his total of 5 points on the day here, taking unwanted dabs but just the 2 points from eventual winner Jamie Smith (Sky). Perry Meeten (Atomz) would take 3rd position on the podium having 2 laps of 7. Brian Elsey (Junk) who has just returned to the comps after his injury tied on points in with Darren Hill (Inspired) who has not ridden competitively for quite a number of years, both finished on 19 with Brian having 8 cleans to Darren Hills  7. So 4th place went to Mr Elsey.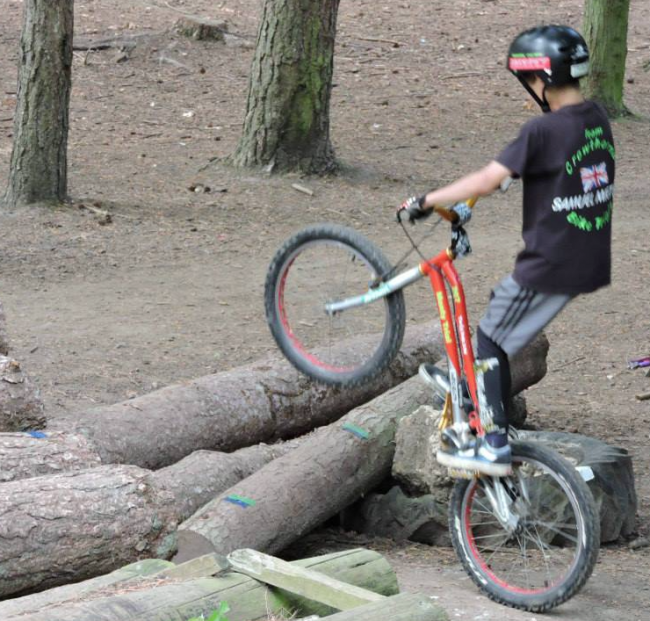 Inter class rider Darren Ring (GU) had the best ride of the year for him and had a spotless last lap and was well pleased with this. Ed Brookband (Onza Vox) took another win in the Beginner class just 7 points dropped on the day. A new rider to cycle trials saw William Stacey taking assistance from father Gavin. A joy to the family when he went on to take the silver place trophy home. Sections 7 and 8 were on steep hills being suited more for stamina and mountain biking and Adam Holt (26 Ozony) posting the quickest time from Adam Boxall (Rockman).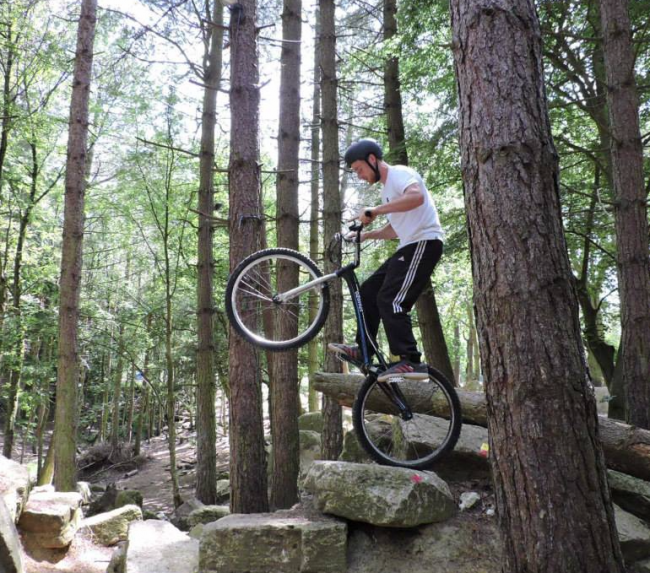 Thank you to Jim Connor and his family for the use of their excellent ground
 All results and entry forms  are on Bike trial UK web site .The clubs next event will be a round of the Thames Valley Trials combine (Motorcycle Trials) at Addlestone Moor 9thAugust, entry form also in the Sporting Motorcyclist.