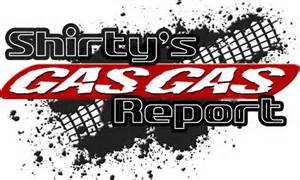 What an important weekend for GAS GAS at the weekend…
The very first 2017 production bikes were air freighted two weeks ago to the GG Japanese importer.
The GG Factory Team riders all flew out this time last week with their personal parts to prepare their bikes for the weekend WTC.
Again it was JACK PEACE who was the star in the GASGAS camp with a double win again after his double win at WTC Spain. Jack is now on a maximum 80 points in the TRIAL125 Championship race.
Oh and he did this with a broken footbrake toe which he hasnt really mentioned 🙂
His bother DAN PEACE had his career first WTC win on the Sunday to give the Peace family a record, the first time two sons have won respective classes at a WTC event. A very proud Tim and Jayne and myself when we woke to the news Sunday morning.
Dan was a great 5th on Saturday with an awesome best last lap to prove he could win the following day.
GAS GAS rider JACK PRICE had his first WTC win of the year on Saturday (3rd of career) and another podium on Sunday after flighting back to third place after a poor start. JP34 is now only one point off the Championship lead after 4 days of WTC competition.
Jack Price
JSTGGUK rider MICHAEL BROWN rode the Japenese event putting the demons to rest after his horrific crash here last year wrecking his knee. Michael had a bad weekend results wise put came back fit and well last night. Although he was gutted with his performance at least he was walking and now looks forward to the SSDT starting next Monday. Michael needs an enjoyable week with his team mates to regain his shattered confidence. Its my job to keep his chin and positive over the long 6 days. The Mighty Atom will battle on regardless 🙂
Great rides from GG Factory rider Arnau Farre who was 3rd Saturday and 4th Sunday in the TRIAL2 class
Matteo Grattarola was fantastic in the TRIALGP class with a 6th and a 7th.
Franz Kadlec was in the points both days with a strong 13th and 11th in the TRIALGP class
Congratulations to all GG riders, minders and mechanics who made the long trip so successful.
Back in the UK, GGUK had their first small delivery of 2017 TXTRACING models which i was lucky to ride one on Sunday at the fantastic POWYS S3 National which i have never ridden and thoroughly recommend this event, Great trial and amazing welsh scenery.
Riding a new 2017 bike was quite emotional for me and i was proud to ride a NEW GAS GAS. The first bikes to be sold for over 13 long months.
Also definatlety worth a mention, GG Girl Louise Alford was a great 5th place in the main Championship Class at the womens BTC event on Saturday and sister Catherine Alford was 3rd the intermediate class.
Now its off to the SSDT!!
Regards
Shirty