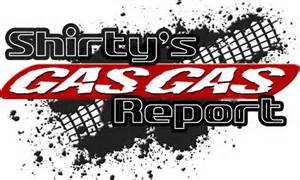 CLOBURN/JSTGGUK rider Jack Peace won his first UK National adult Trial on Sunday at the popular Scarborough and District MCC Cliff Collinson Trial.
Young Jack lad beat a quality expert entry with French Scorpa rider Benoit Bincaz finishing 2nd and Cloburn/JSTGGUK rider and brother Dan Peace 'thrashed' into 3rd place albeit Dan was apparently unwell. I bet things were quiet at dinner time at The Peaces Sunday night with Dan sulking and Jack strutting round.
2016 British Expert Trials Champion JSTGGUK rider Tom Minta was 9th.
Well done to all.
Northern Experts National Trial this coming Saturday.
Thanks to John Watson for the photo of Jack.
Regards
Shirty