Dougie Lampkin takes his 9th SSDT win and his fourth consecutive one as a Jitsie rider. WOW.
His riding was pretty much spotless all week but the 12-times World champion produced the magic on Wednesday with a fantastic clean ride. This put DL12 in the lead and he never looked back from there. A brilliant achievement for Dougie which strengthens his reputation as the most all-round trials rider in the World…ever!
James Dabill has been equally brilliant but the time disaster on Tuesday was unfortunately too much to overcome. A great comeback however as he battled his way back from 25th on Tuesday evening to fourth in the end!
Jack Sheppard's seventh overall position is a great step forward for the JGas factory rider and young Jack Price bagged some precious experience in his first SSDT which he ended in 24th on his Gas Gas 125.
It has been a great week at the SSDT. We'll be back in 2016 as Dougie Lampkin surely already has his eyes set on win number 10! For full results, head over to www.ssdt.org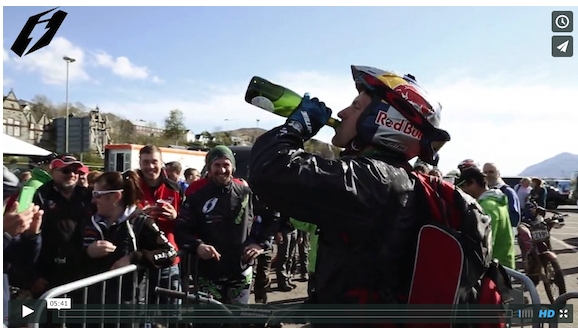 Click on the picture above to view the video or simply head over to the Jitsie Facebook page – https://www.facebook.com/jitsietrials
Check out more videos and pictures on our Instagram feed (@jitsiecom)