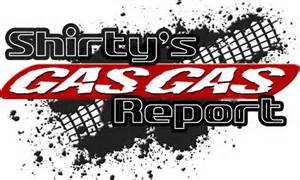 A big thank you to those that attended our 2017 model Trials Test Day on Saturday at the windy but fine Hawks Nest venue.
Test riders enjoyed both the venue, and shiny new 2017 GG TXTRACING 125/250/280/300 and CONTACT Trial 250 models.
Thanks also to the GG Team riders that came to the training day and entertaining the public. Two 2016 World Trials Champions Jack Price and Jack Peace were joined by Brother Dan Peace and Team mentor Michael Brown. Family Alford were also there in force with Chris, Louise, Catherine, Stuart and dog. Also good to see local rider Sam Yeomans who we haven't seen for a while.
Dan Thorpe was excused because he was riding and thankfully winning the local John McDonald Trial so well done to Dan. He was also up at the Travers / S3 parts Championship round yesterday and grabbed a 3rd overall there. Wife Katy Thorpe Sunter is resting her tweaked knee for The Scott which is less than a month away!
Also excused was Sam Haslam (working) and Alexz Wigg who is currently sidelined with a knee injury. Alexz is doubtful for this weekend's final BTC weekend in Scotland. We also may not see Alexz much for the busy October month because of his knee. He is waiting for a scan to determine what is actually wrong with his ongoing knee problem. Alexz will be unhappy to possibly miss two of his favourite events next month with The Lakes and also The Scott which he came so close to winning last year. Get well soon mate x
Thanks also to the Hawks Nest landowners Jeff and Anne Robinson.
Thanks to GGUK staff both at the venue and back at GGHQ. Soup was awesome thanks Jude and bikes ran perfect thanks Factory Kev.
Thanks to www.trialmaguk.com for the pics.
Final BTC double header this coming weekend in Scotland…Can Jack Price grab his first BTC round win and clinch second in the Championship and Can Jack Peace win the A Class title?
See you there!
Regards
Shirty
Congrats to Dougie Lampkin for his IOM wheelie. 100% focus + 100% determination = job done!