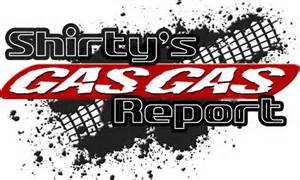 It was the ever popular Reeth 3 Day Trial last Friday, Saturday, Sunday.
After the recent great few weekends at the WTC winning two world titles im afraid you cant win them all and the JSTGGUK teamsters struggled at Reeth.
New gasser boy Tom Minta was best GG rider with a solid 9th place and a great ride!
Evergreen Dan Thorpe (image above) and wife Katy Sunter Thorpe always fly the gasser flag at this great event and also Alexz Wigg rode the event for the first time which I thought he would of really enjoyed.
Dan was 13th and Alexz was 17th. Katy was 28th in her Class.
Let's hope the Team bounces back at the BTC double header this weekend.
Thanks to Barry Robinson for the pic of DT
Regards
Shirty