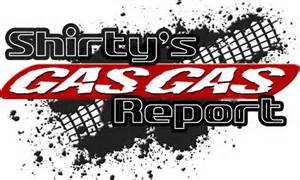 A busy bank holiday weekend for the Team with two big events. BTC Guisborough Sunday and Yeadon and Guisley 'Supertrial' Monday….
The BTC Sunday was a new event last year and had a new winner. Again this year another new winner stole the win so firstly congrats to Jack Sheppard and Beta.
Road and Trials GG rider Jack Price was best GG rider in 4th just 3 marks off second. Jack was consistant all day. With Shep winning Jack has slipped to 3rd in the Championship but assured me won't be a problem. Jack remains in a confident mood. He was the first to compliment Sheps amazing last lap.
No.1 JSTGGUK rider Michael Brown finished 6th. Michael is enjoying riding again at the moment and is accepting his semi retirement. He was actually leading the event after lap one but had too many mistakes on lap2. He recovered well on the last lap but the damage had been done. He was not happy with 6th but nevertheless happy with his form and only 6 marks off second.
Cloburn/JSTGGUK rider Dan Peace had an average day in 10th. Dan rode well in places but finished with a poor last lap. Dan remains 6th in the Championship which he needs to hang on to with three BTC days left this year.
JSTGGUK riders Sam Haslam and Alexz Wigg had disappointing days finishing 13th and 15th respectively.
In the Expert Class JSTGGUK rider Tom Minta now has the Championship lead by seven points from team mate Dan Thorpe. Tom was second and Dan slipped to 6th. The event last year made for some strange results and it has again this year. Dan seemed to be happy with his day until he saw the final results which surprised him. Dan will not give up the fight for the Championship that is for sure.
Cloburn GG rider Chris Alford was 14th and has promised me a podium before the year is out.
Cloburn JSTGGUK rider Jack Peace won the Youth A Class again on his TXT125RACING. Jack had an even bigger success last Thursday when his GCSE results came out. 5 x Astar and 4 x A were his grades which was fantastic. Typically Jack was not happy and is even getting one remarked!
Jack now has a 32 point lead in the A Class so the title win is in sight BUT not yet there yet. Jack will 'keep it real' fighting off female attention and concentrate on his debut this coming weekend at WTC Italy in the Trial2 class on his TXT250RACING with friend Michael Brown as minder. Could this be the start of a winning relationship for years to come ?
Bank Holiday Monday was a trip south to the infamous Yeadon and Guisley venue 'Addingham Moorside' for their 'Supertrial'.
A 'super' trial in most certainly was and congrats to Danny Cockshot and Ben Hemmingway and the Y&G club for there effort. A good venue, good weather, good riding and good rules made for an enjoyable and exciting day with NO arguing!
Road and Trial GG rider JACK PRICE won beating the countries undisputed no.1 trials rider James Dabill fair and square. Both these riders were a cut above the rest and were awesome to watch. Dibs was inch perfect in the final and it was a case of 'anything you can do Jack can do too' with Pricey matching Dibs section by section. Dibs stalled on the penultimate section which gave Jack a 2 mark advantage before the last section. The final log pile had Dibs' name all over it but he fived over balancing giving the win to Jack. However Jack kept his cool and levelled the section just after breaking the tape (which didn't matter) with ease to grab the win in a confident cool way.
Jack has proved that he can rise to the occasion and win under pressure this year and i'm both impressed and proud of what he has achieved thus far.
Congrats for this big win JP34 and respect to Grandad x
No.1 JSTGGUK rider Michael Brown was 5th. He made the semi but not the final. Michael was in mega form yesterday and thoroughly enjoyed this format of event. Great to see him back riding well and enjoying it (see pic) x
Cloburn JSTGGUK rider Dan Peace was awesome in the heats but so unlucky in the final when his split link came off the chain about one foot into the start cards on section 2 of the semi. Dan then fived the big step on section 3 and broke the tape on 4.
Little Bro Jack rode his 250 and was 10th in the heats learning fast!
Congrats to all !
Thanks to www.trialmaguk.com and Barry Robinson for the pics.
WTC Italy this coming weekend for Price and Peace and the GG girls!
Regards
Shirty