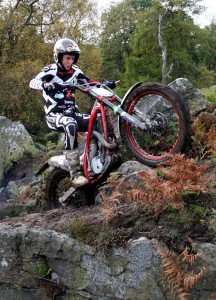 JST GGUK Youth A Class rider Jack Peace had a fantastic ride on Sunday beating all the Experts at the Colonial Trial. Jack only lost seven marks, half of the Expert winner Olly Kendra.
Jack has just managed to replace his PRO125 for winter events and training before the GG Factory production starts early next year.
If anyone wants a 'slightly used' Ex Jack Peace 2015 PRO125 give me a shout, it is cheap!
Well done to Jack
Thanks to John Watson for the pic
Regards
Shirty