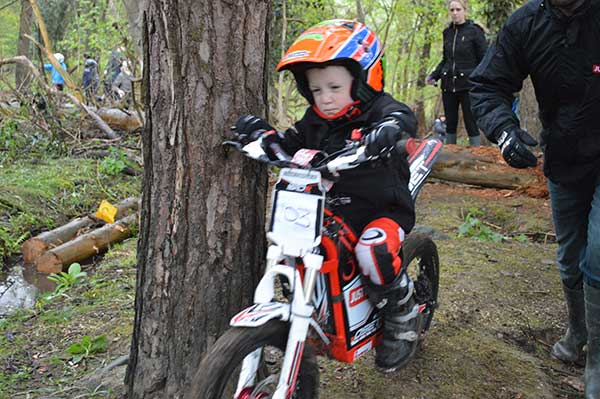 LL&DMC conducted championship kicked off in the worse way possible weather wise with rain and strong winds.
Luckily sections in all classes held up very well and tested their skills it was the elements that tested their metal.
Leading the way in the white beginner route was Jess Widdowson with 1 mark lost, 2nd was Liam campbell on 7 with most cleans and 3rd was Rhys Bagnall on 7 both these boys in their first year of trials.
Yellow route for our intermediate riders saw new comer Harvey Davis take 1st on 12, 2nd was local lad Steffan Jones and then 3rd was Dylan Harris another new comer to the club on 37.
Red route for the expert riders, on a separate course to the others was a typical forest trial with ditches, streams and bogs.  1st on 5 marks lost was local lad Lewis Hurdsman and 2nd on 24 was Jenson Jones.
Rider of the day was Oliver Arkwright who showed great determination and finished the trial on the white route.
Thanks to all for braving the weather, next round Sunday 7th June