ACU British Extreme Enduro Championship RD 2 
Tong Bradford – 25th January 2015
Knowing she was going to be in for a long day of racing in the saddle of the MRS Sherco Emma Bristow paced her-self well in her maiden ACU British Extreme Enduro Championship event to finish with an excellent result. On a very wet course with challenging hazards she remained focussed to finish 14th in the Expert Class and just inside the top thirty overall.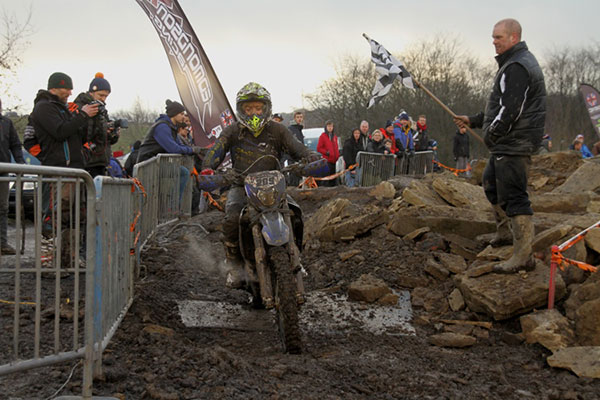 Emma Bristow "This has been a long tough event for my introduction to the Extreme Enduro Championship but one I have enjoyed. I knew I would have to pace my-self during the day due to the nature of the terrain which included everything you could imagine including a steep waterfall hazard which would not have been out of place in a trials event".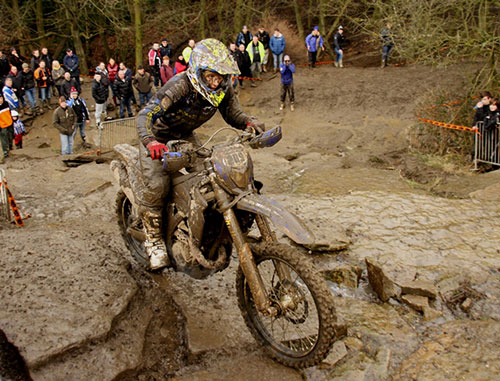 "My 250cc four-stroke MRS Sherco had been well prepared for the event and run like a dream all day. It's in this type of event that the motorcycle becomes your friend as it pulls you up the steep climbs and rock piles and the four-stroke motor was in its element. The course was very wet and your concentration had to be 100% at all times and it was very happy to see the chequered flag".
"It's a big thank you to all the team and my sponsors for supporting me in these types of events not only with the machine preparation but with the help and encouragement during the day. I would also like to thank the many spectators for cheering me on especially on the more difficult parts of the course. The more I compete in Enduro the more I enjoy it and that was certainly the case at this event".
"I now have a hectic week as i prepare to defend my title on the Sherco at the remaining round of the 2015 FIM SuperEnduro Ladies World Championship in Finland on Saturday".
A full set of results from the ACU British Extreme Enduro Championship RD 2 can be found at: www.fasteddyracing.com