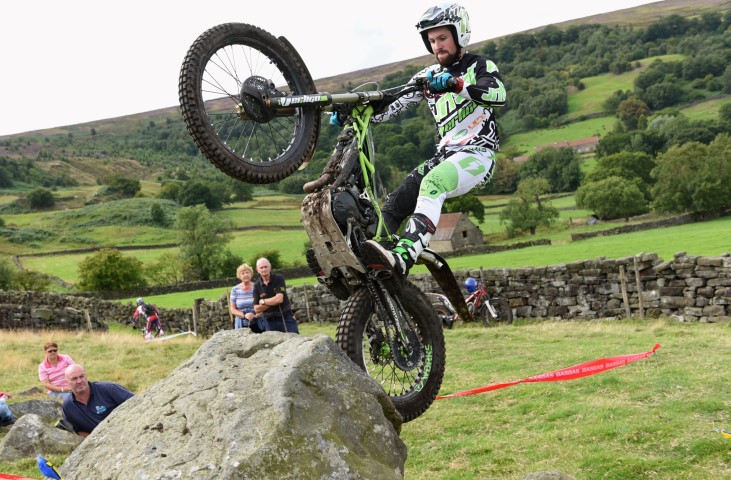 Michelin's renowned X-Light tyres dominated this year's British Trials Championship, with seven riders on Michelins finishing in the top ten. James Dabill claimed the overall honours, having sealed the championship at previous rounds and just missing the win at the final round by a single mark.
The final round of this year's championship season took the sixteen riders to the North Yorkshire moors, high above the fishing town of Whitby, to complete three circuits of the challenging twelve-section course. The warm conditions proved testing, as Iwan Roberts just managed to edge out James Dabill for the victory by one mark, with Jorge Casales coming in third.
Roberts had started well taking an early advantage on the opening lap, and creating a small advantage over Dabill and Casales, along with Alexz Wigg who was also in a position to challenge the front runners. However, it was the 2015 champion, James Dabill, that came back strongly on his new Vertigo machine in the final laps, but it was not enough and he was still one mark off the win.
The nine-round series has taken the riders the length and breadth of the country testing Michelin's X-Light tyres on all types of terrain. Out of the nine rounds, the tyres have taken eight wins, highlighting Michelin's unparalleled motorsport credentials.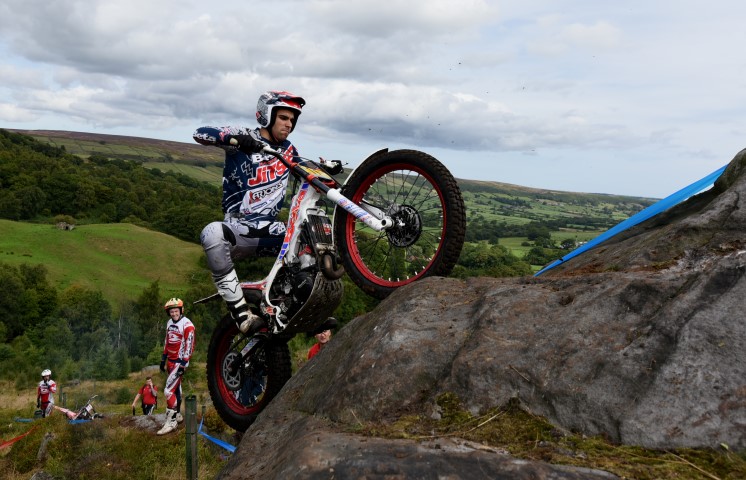 Jorge Casales: "I have really enjoyed this year's series, which has tested my abilities on a different type of terrain to those I find in Spain. It has proved to me that my Michelin X-Light tyres can win in any conditions. Thank you to everyone in the country who has made me feel welcome."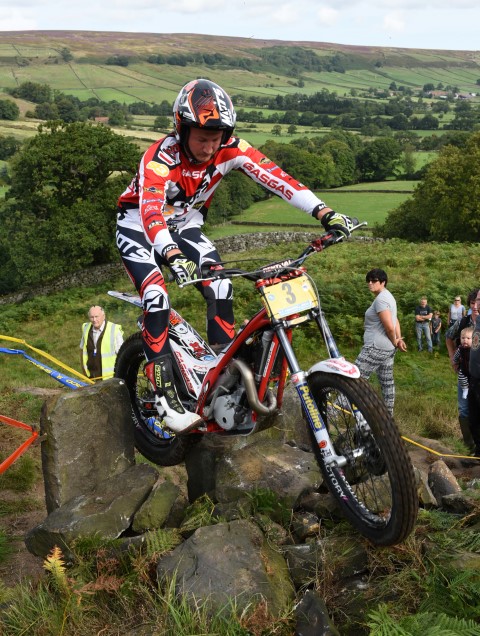 Alexz Wigg: "The conditions at the event were varied, offering all types of terrain during the warm day. The confident feeling I found from the Michelin X-Light tyres pushed me into contention for a podium finish, which I only just missed at the end of the day's action."  
Results Round 9 – Guisborough & DMCC Championship Class 1: Iwan Roberts (Beta) 29; 2: James Dabill (Vertigo) 30; 3: Jorge Casales (Beta-ESP) 46; 4: Alexz Wigg (Gas Gas) 49; 5: Ross Danby (SXS) 51; 6: Sam Haslam (Gas Gas) 57; 7: Dec Bullock (Beta) 62; 8: Billy Bolt (Scorpa) 64; 9: Jack Price (Gas Gas) 66; 10: Jack Spencer (Beta) 78.   2015 British Solo Trials Championship – Final Positions Championship Class 1: James Dabill (Vertigo) 168; 2: Jorge Casales (Beta-ESP) 103; 3: Sam Haslam (Gas Gas) 97; 4: Ross Danby (SXS) 94; 5: Billy Bolt (Scorpa) 87; 6: Alexz Wigg (Gas Gas) 87; 7: Jack Price (Gas Gas) 77; 8: Iwan Roberts (Beta) 74; 9: Michael Brown (Gas Gas) 69; 10: Sam Connor (Beta) 64.