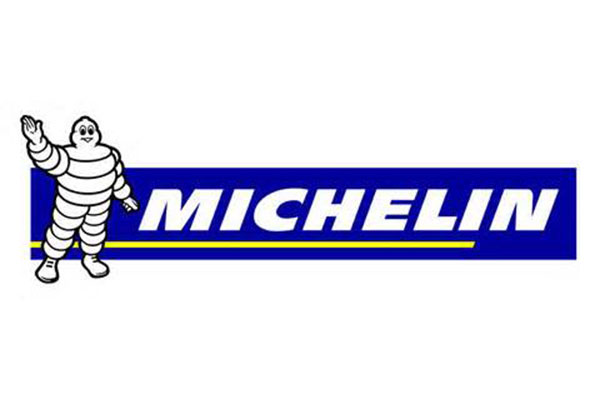 Michelin X-Light tyres once again proved to be the rubber to be using at the latest round of the British Trials Championship, as they dominated all three classes. Michelin wins came from Jack Peace (JST Gas Gas) in the Youth class, Richard Sadler (Acklams Beta) in Expert and Jack Sheppard (Beta-UK) who took his first Championship class win of the year.
Round 8 of the 2016 British Trials championship took riders high onto the North Yorkshire moors to the beautiful Glaisdale valley and close to the seaside town of Whitby. This excellent natural terrain was covered by early morning cloud and then persistent light rain falling during the event. However, the weather did not dampen the enthusiasm of the riders who covered 3 laps of 12 hazards overseen by officials from the Guisborough District Motor Cycle Club.
From the opening lap it looked like championship leader, James Dabill, would have to fight for another victory as his rival Michael Brown showed excellent form to part with 7 marks. Brown held the advantage from both Jack Price and Toby Martyn on 11 with James Dabill close by on 12 marks.
On the second lap both Price and Martyn continued the fight for supremacy as they were joint leaders on 22 marks lost each, but it was all to play for with both Jack Sheppard and Dabill only a couple of marks adrift.
On the third and final lap both eventual winner Sheppard and runner up Dabill raised their game as both used their experience in the push for victory. The deciding hazard was the third one where Sheppard parted with a two as Dabill stopped to record a five mark penalty leaving a delighted Jack with the win.
Jack Sheppard: "I am delighted to take the win which also moves me up into second position in the championship with three rounds remaining. This venue is the complete package for the championship, offering such a wide variety of terrain including a river, rocks and muddy banks to test your abilities to the limit. This is where the Michelin X-Light tyres prove beyond doubt their suitability to find ultimate grip in all situations giving me supreme confidence needed to take the win against this high level of competition."
The British Trials Championship will continue with Round 9 at a new venue near Newcastle on the 18th September. Find out more about Michelin X-Light tyres at moto.michelin.co.uk
Round 8 Glaisdale: Championship Class
1: Jack Sheppard (Beta-UK) 26; 2: James Dabill (Vertigo) 32; 3: Toby Martyn (Beta-UK) 33; 4: Jack Price (Jitsie Road & Trials Gas Gas) 35; 5: Iwan Roberts (Beta) 38; 6: Michael Brown (JST Gas Gas) 38; 7: Andy Chilton (AM/BMS Scorpa) 52; 8: Ross Danby (TRS) 55; 9: Dec Bullock (Beta-UK) 69; 10: Dan peace (JST Gas Gas) 70.
2016 Championship Positions
Championship Class – 1: James Dabill (Vertigo) 157; 2: Jack Sheppard (Beta-UK) 118; 3: Jack Price (Jitsie Road & Trials Gas Gas) 114; 4: Michael Brown (JST Gas Gas) 85; 5: Iwan Roberts (Beta) 81; 6: Dan Peace (JST Gas Gas) 76;
7: Ross Danby (TRS) 71; 8: Alexz Wigg (JST Gas Gas) 58; 9: Sam Haslam (JST Gas Gas) 57; 10: Toby Martyn (Beta-UK) 52.
Photos – Trials Media